How Much Does Property Management Cost?
When deciding whether or not to hire a property manager, the first thing on everyone's mind is property management cost. In this article, we break down what kind of fees you will encounter if you hire a property manager. The fees we will discuss cover the average costs of hiring a property manager or property management company in California for residential units.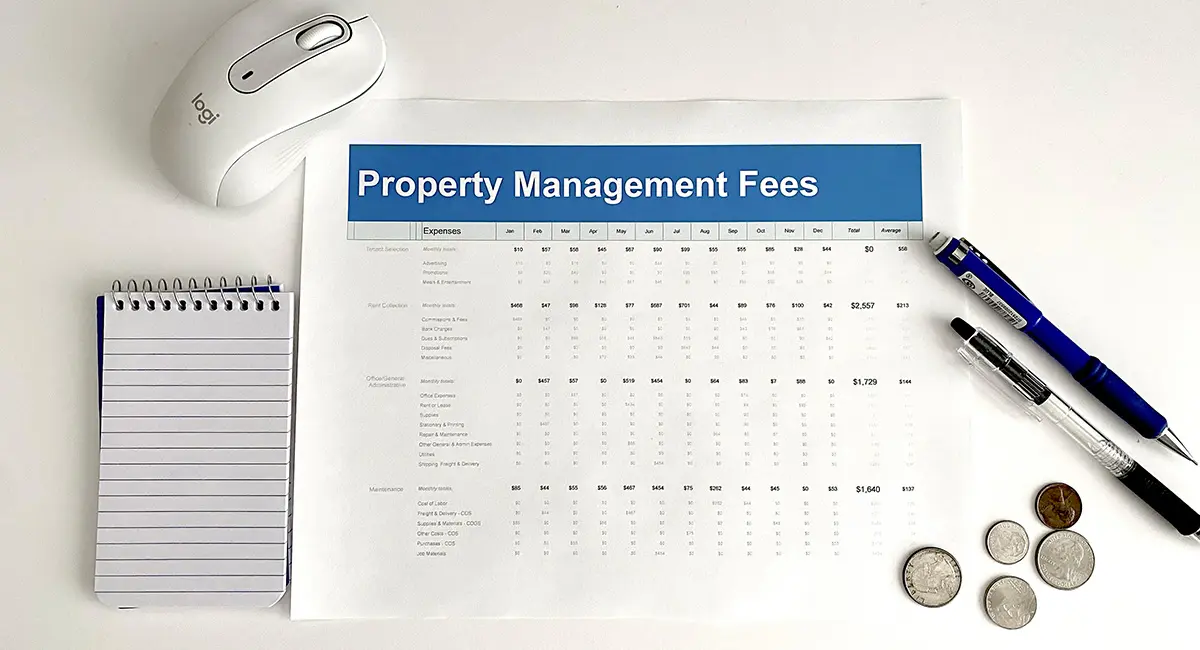 California real estate is widely recognized as a great long-term investment opportunity for anyone looking to expand their wealth. Since 44% of households in California are occupied by tenants, owning rental property has become a common passive income practice for many families and investors.
Owning rental property is easy, however, managing rental property can be a nightmare. In addition to 24/7 availability to tenants, landlords who manage their own properties also need to keep up with all the local laws and regulations, manage leases, and collect rent. For many landlords, property management is too time-consuming and intimidating to do on their own.
In an effort to save time and headache, many property owners seek professional assistance in managing their real estate investments. Your property management cost will be nominal compared to what you save in the long-run.
If you've decided that you're in need of a property management company, your first question is probably "
Well, how much does property management cost?

"
There are a number of different fees a property management company can charge. Some companies will charge a lot of fees, some might only charge one flat rate. But more important than how many fees they charge is the total property management cost. You might feel overwhelmed when trying to figure out what all these fees mean and how they all add up.
You'll also want to know what you're getting for your money. Reputable property management companies should have a page on their website that educates you about all of their services and pricing (check out ours here).
At Good Life Property Management, we know you're concerned about the property management cost associated with hiring a rental management company. You want a company that cares about your property and will do a good job for a reasonable rate.
We want to help you understand what is included in the management fee for a typical residential property. That's why we wrote this article to cover property management costs, rates, and other fees associated with hiring a property manager in California.
Important note: this article covers residential property management costs, not commercial property management or vacation rental management costs. 
Summary of Your Average California Property Management Cost
What are the different fees property managers charge?
The table below gives a bird's eye view of the general fees you can expect to pay for a property management company in California. 
| Fee | Average Property Management Cost in California | Good Life Property Management Price |
| --- | --- | --- |
| Initial Setup Fee | $300-$500 | Free |
| Property Management Fee | 7-10% of monthly rent | 7-8% of monthly rent |
| Tenant Placement and Leasing Fee | 50% to 100% of one month's rent | $595 |
| Lease Renewal Fee | $150-300 | $195 |
| Maintenance Fee Markup | 2-10% of Maintenance Cost | None |
| Annual Inspections | $100-$200 | $150 |
| Eviction Fees | $600-$1200 | We cover up to $1200 in eviction costs for tenants we placed. |
| Vacancy Fee | $50-$100 | None |
For more information on our property management cost, check out our
services and pricing page
. If you're interested in Good Life Property Management services, check out
our service areas in San Diego County
.
The first property management cost you might be asked to pay is an initial account setup fee. This one-time initiation fee is intended to cover the paperwork and processes necessary to setup your account with your property manager. Some California property management companies charge between $300-$500 for account set-up, while other property management companies do not charge for this service. At Good Life Property Management, we do not charge an account initiation or setup fee. 
How much do property managers charge in San Diego California?
The management fee is the basic fee that property managers charge for their monthly services. This fee is usually a flat percentage, i.e. 8% of the collected monthly rent. The average percentage for property management in San Diego typically falls between 7-10%. For example, if the monthly rent is $3,000 they'll charge you between $210-$300 per month.
At Good Life Property Management, we charge a 7% monthly management fee for 5-15 residential units and an 8% monthly management fee for 1-4 residential units. 
What is included in the management fee of a property?
The services provided for the management fee varies from company to company. Typical services included are as follows:
Rent collection
Direct deposits to your bank account
24/7 Maintenance and assistance for tenants 
24/7 customer service and support for you 
Onsite visits for emergent situations
Monthly property accounting
Communication with tenants
Year-end statements
Copies of all invoices and work orders
Property evaluation
Before and after photos of repairs
Utility coordination 
Take a good look at the company's service page to make sure they offer the services that are important to you and that you're getting your money's worth.
What is included in the management fee of a property?
Residential Property Management Rates Based on Property Value
Areas that have lower rents will likely have a higher management fee percentage. For instance, if the average rent in Austin, TX is $1500 a month, then property management fees might be 10%. On the other hand, San Diego has an average rent of $2200. As a result, you can expect your property management fee to be closer to 8%. If you need property management services for a multi-family unit, you can expect to pay a management fee around 7%.
Since property rental pricing depends on a percentage of your average rent, finding your home value can help you more accurately determine your property management cost. In order to find the value of your property in San Diego, check out the San Diego Association of Realtors website.
Tenant Placement/Leasing Fee
Another common fee charged by property management companies is the leasing fee (often referred to as the tenant placement fee). This fee covers the preparation, marketing, and leasing of your residential property. The management company will typically do a walkthrough of your home once you hire them. During the walkthrough, they will make recommendations on what aspects of the home need improving or repairing before they can begin advertising the property for rent. 
Property Marketing and Advertising
Once you make any necessary improvements, your property manager will take photos and a video of your home to prepare for the marketing phase. Most companies use websites like Zillow, Trulia, and Craigslist to market your home. Experienced property managers will also help you determine the best rental rate for your property depending on its location, amenities, and size. 
At Good Life Property Management, we take take high quality photos of your home, create 3D virtual tours, market your property on 50+ major rental sites, and offer 7-day showing access and support for prospective tenants. All of our marketing fees are baked into your property management cost. 
When the applications start coming in, your property manager will be responsible for screening and selecting tenants. Your property manager should have an unbiased screening process that includes credit score checks, background checks, renter insurance verification, and pet screening (if applicable). Your property manager should also contact previous landlords for references in order to choose the best candidate for your property.
For more information on best practices, visit our blog post to learn about how we screen tenants.
Once the tenant is selected, your property manager will draft the lease and get it signed. They should also be assisting with move-in and move-out inspections, as well as billing and account set-up. Reputable property management companies will ensure rent is collected on-time every month and deposit it directly into your bank account. 
No two property management companies are the same
All of the services discussed above fall under the leasing fee category. They can cost anywhere from no charge (but possibly a higher management fee) to half of one month's rent. Some companies price their leasing fee as a flat rate depending on what exactly they provide.
For instance, one company might not have a leasing fee, but they don't provide marketing videos or move-in set-up. Another company might charge a flat rate of $500, but they provide all of those services listed and more.
Beware: Usually this fee is due once the property is rented. If a property management company charges a leasing fee upfront, that is a bad sign. It is common in our industry to charge once the service has been provided.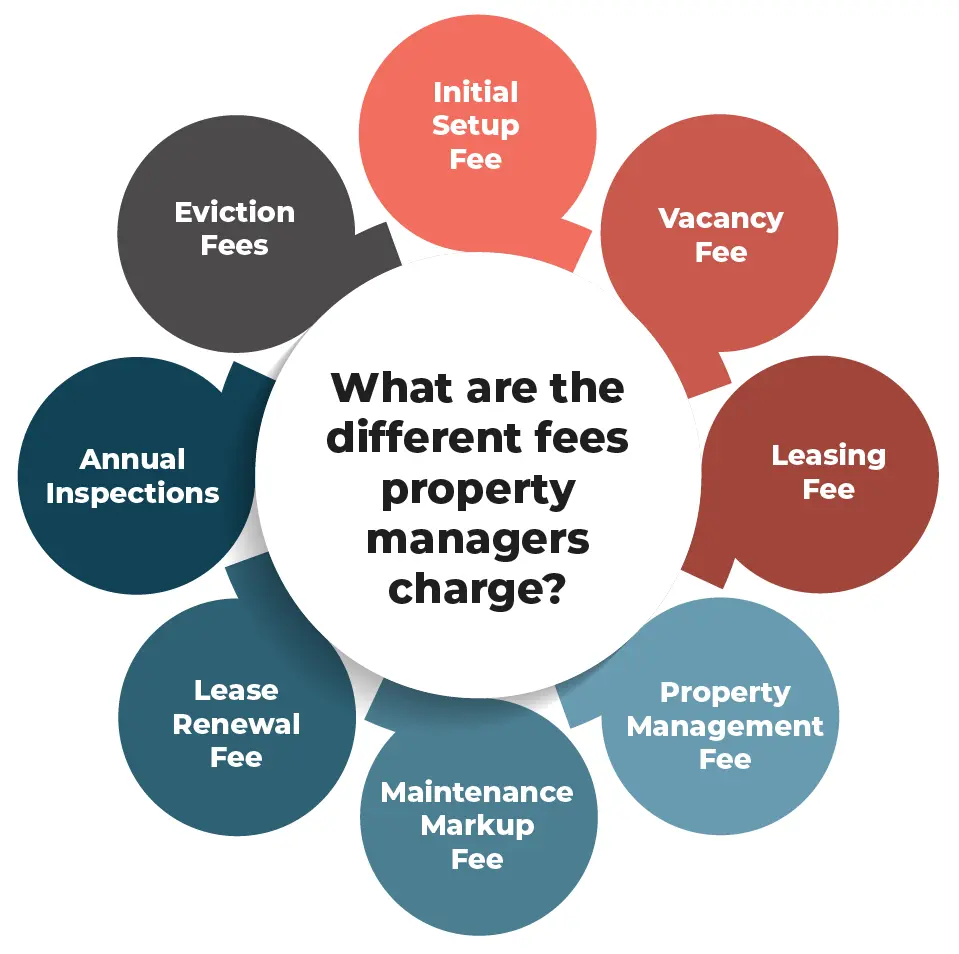 Some rental management companies have a lease renewal fee. This charge is for renewing an existing lease when a tenant wants to rent for another year. Lease renewal fees are typically around $150-$300 and are separate from your property management cost. 
Occasionally property management groups charge a maintenance fee. This is a percentage charged on top of any maintenance work they coordinate. For example, they may charge 10% on top of any maintenance job. So if a new garbage disposal costs $100, you will be charged $110. That $10 goes to the property management company.
We see companies that manage in lower income neighborhoods of San Diego such as Chula Vista, Escondido, San Marcos, and Vista more commonly charge a maintenance fee, as these areas typically require more maintenance over time. Companies will tell you the idea behind this is that it keeps your home in better shape as maintenance is a revenue center. Routine maintenance can help keep these annual costs down. 
Some companies will cover repairs up to a certain amount and get paid back with the rent. On the other hand, other property managers will expect you to pay all of your maintenance fees in full with no up-front help. Asking maintenance questions to your property manager will be helpful in determining your overall property management cost. 
A routine apartment inspection will ensure your rental is in good shape and that there isn't any damage to the building. Also, annual inspections help your property manager ensure that the tenant isn't infringing on the terms of his/her lease.
Most rental management companies will charge an annual inspection fee. This service will ensure that your property is well taken care of and any issues get addressed promptly. You can expect to pay anywhere between $100-$200 for this service. Annual inspections are generally a nominal property management cost. 
Eviction fees are less common but can occur with problematic tenants. Some property management companies may charge you extra to go to court to evict a tenant. You'll likely have to pay up to $600-$1200 for an eviction attorney, not including any court fees. At Good Life, we cover evictions up to $1200 for tenants that we placed.
Vacancy fees are rare, but some companies will charge a small ($50-$100) vacancy fee if the property sits vacant for a while. Property management companies should be efficient at filling vacant homes, so be wary if a company charges this.
Total Property Management Cost
What is a typical manager's fee?
So what's your total cost for hiring a property manager? It depends, but typically you'll spend about $2,000-3,000 per year per property. This number might go up if you have multiple properties or a large apartment complex. Keep in mind that your property management costs will depend heavily on the rent you generate from your residential unit.
Since your property management cost is an operating expense for your rental business, it's usually tax deductible. This means that even though you're paying upwards of $2000 a year per property, you can claim it on your taxes as a write off.
For example, if you are in a 25% federal tax bracket and 10% state tax bracket, that would bring your total cost down from $2000 a year to roughly $1,300. Maintenance is also a property management cost that is tax-deductible. 
Keep in mind that while you will be spending some money on property management, it will be saving you a lot of time. Instead of being on call 24/7 and managing tenants, you'll be able to spend more time doing the things you love.
Chances are you might have a full-time job already and becoming a landlord might be too much of a strain, especially if you have kids. Hiring a property manager can give you back some time while also effectively managing your property.
Another major benefit of hiring a property management company is their experience in the market. Reputable property managers know how to price your property, rent your property, and keep you up-to-date with local laws and regulations. 
We see many property owners who are focused on the fees and costs of property management However, property management is an investment, not a commodity. Investing in a quality property manager will provide value and a healthy return on investment through higher rents, more profits, and less problematic tenants.
We hope this cleared up some of the confusion about different fees and rates for your property management cost. While your exact cost will depend on the number of properties you need managed, you can expect to spend close to $2,000 per year.
With that said, each property management company offers their own set of unique services and experience. Asking questions and educating yourself your local property managers' services and expertise will help you choose the right company to manage your rental unit.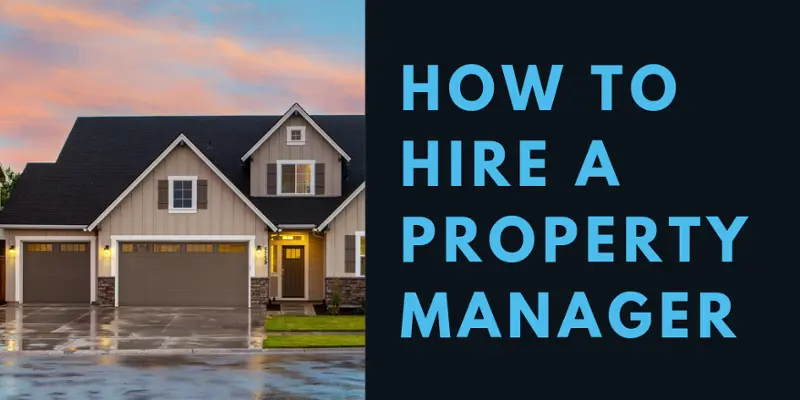 We make owning rental property easy.
We've helped over 1,000 San Diego landlords live the good life and we're ready to help you too. Whatever you choose, you're heading in the right direction. You will live the good life!
We believe that education is empowering.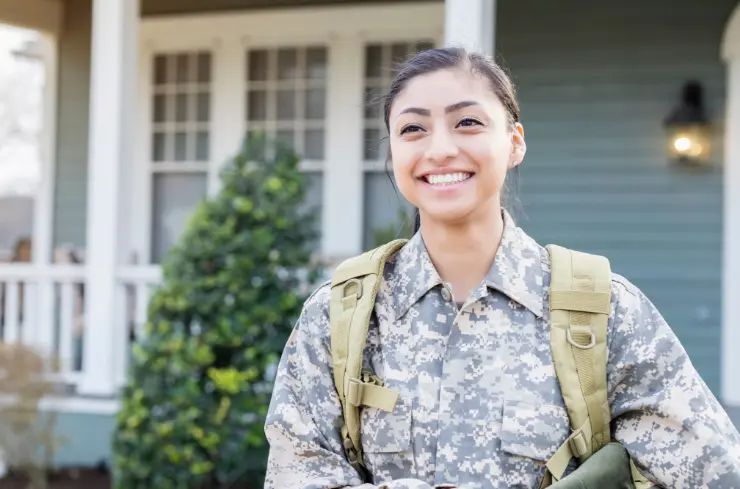 Check out our list for San Diego military discounts! San Diego is home to over 115,000 service members. In this article, we share 75 deals and discounts in San Diego, California for active duty and military veterans.
Read More »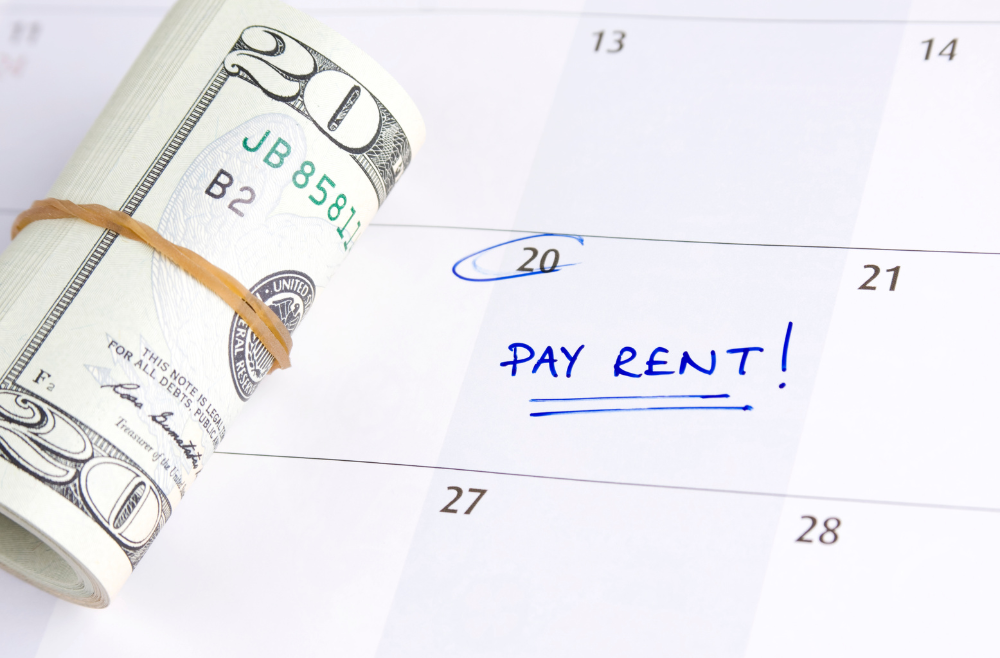 Renting out property can be a lucrative venture. But when tenants fall behind on payments, it can quickly become a stressful and complicated ordeal. In this comprehensive guide, we'll walk you through the steps to take when you tenant doesn't pay rent. 
Read More »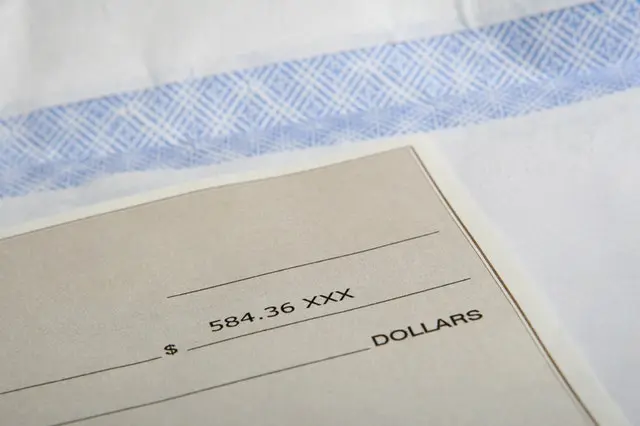 Landlords often aren't sure what they can charge vacating tenants for. We're here to answer the most common questions we get about security deposits.
Read More »