Escondido

Property Management
Good Life Property Management has become experts in Escondido property management over the last 7 years. As a result, we know how to effectively market and manage your Escondido home. We find that days on market are average when compared to other areas and vacancy is about average as well. Escondido property management can be challenging, but doesn't have to be with Good Life. 
If we have to evict a tenant we placed, for non-payment of rent, we will pay for the eviction up to $3,000 (which usually covers all court costs and attorney's fees)! We will also find a new tenant for free.
At no additional cost to the owner, we will reimburse damages caused to the home above wear and tear up to $3,000 total.
We stand by our word. If for any reason you are not happy with our service, neither are we. We'll refund you up to
 one year
of paid monthly management fees if you aren't happy in the first year of service. We're committed to 100% client satisfaction!
Our
Escondido

Property Management Services
Escondido is a great city in the coastal mountains of Southern California. It was established in 1888 (it's one of the oldest cities in San Diego) and lies roughly 30 miles from downtown San Diego. The city is home to wonderful parks and lakes. If you're looking to have fun with your family, the San Diego Zoo Safari Park is a short drive away. Here, you can see gorillas, cheetahs, rhinos, and more while learning about the animals' natural habitats.
Escondido has a number of great wineries, such as Bernardo Winery and and Highland Valley Vineyards. It's also host to Stone Brewing, one of the most popular breweries in San Diego. The city of Escondido has a great art district as well. The San Diego Archaeological Center, Children's Discovery Museum, and Roynon Museum of Paleontology all reside here and are great places to learn more about our history.
The city has great schools in the area. San Pasqual Union Elementary and Classical Academy are great options for kindergarten through 8th grade. For grades 9-12, check out Classical Academy high school and Escondido Charter high school. For further information on schools in the area, check out this website.
For public transportation, the city has a reliable bus line (Breeze) as well as Sprinter, a European-style light rail that runs along highway 78. There are a number of good schools in the area, both public, private, and charter. The city has the lowest median home cost in the North County area. Rent ranges from around $1350 for a one bedroom and $1660 for a two bedroom.
How we market your Escondido property
When our property management company markets your Escondido property, we use the most popular online platforms. In other words, we create listings on websites such as Zillow, Trulia, Hot pads, and more to allow potential renters to easily find your property. We showcase extensive information about your property, including images, amenities, price, and more.
How we help you find the perfect rent price
Our property management company assists you in determining the best rental price for your property by conducting a thorough market analysis. This includes investigating comparable properties in the area, examining current rental market conditions, and taking into account factors such as your property's location, size, and condition. Based on this analysis, we will recommend a competitive rental price that will assist you in attracting the right tenants for your property.

Furthermore, our property management company will monitor the rental market and adjust the price as needed to ensure that your property remains competitive and generates the desired rental income.
The Good Tenant Screening
At our property management company, we understand the importance of finding the right tenant. That's why we've orchestrated the Good Tenant Screening. This thorough and comprehensive process ensures that we find tenants who are reliable, responsible, and will take care of your property as if it were their own. Our screening process includes credit checks, background checks, previous landlord references, and more. Trust us to take the stress out of finding a tenant and give you peace of mind knowing that your property is in good hands.
We direct deposit rent to your bank account
We use online rent payment portals, automated reminders, and late payment penalties to make sure that rent is paid on time. We also have a dedicated team who will follow up with tenants who are late on their rent to ensure that payments are received as soon as possible. With us as your property management company, you can rest easy knowing that rent collection is in good hands and that you'll always be paid on time.
We've got your property maintenance covered
There are so many benefits to a well-maintained property; they rent faster, keep tenants happy, and have low turnover. That's why we're invested in quality maintenance and inspections of your property. Over the years, we've built great relationships with the best vendors in San Diego, so we can make sure your property receives affordable and quality care.
Give us a call for a
free consultation

!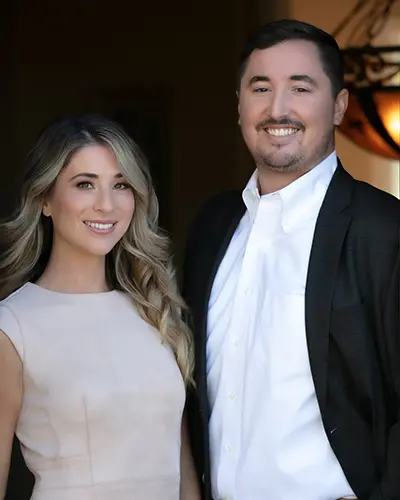 Chloe Slater & Adam Manly
Business Development Managers
Request a free consultation
We make owning rental property
easy
Renting your property shouldn't be a hassle. It should give you a greater abundance of time, money, and energy. We've developed a team of A-Players who have made this a reality for over 1,000 San Diego property owners.
We can do the same for you.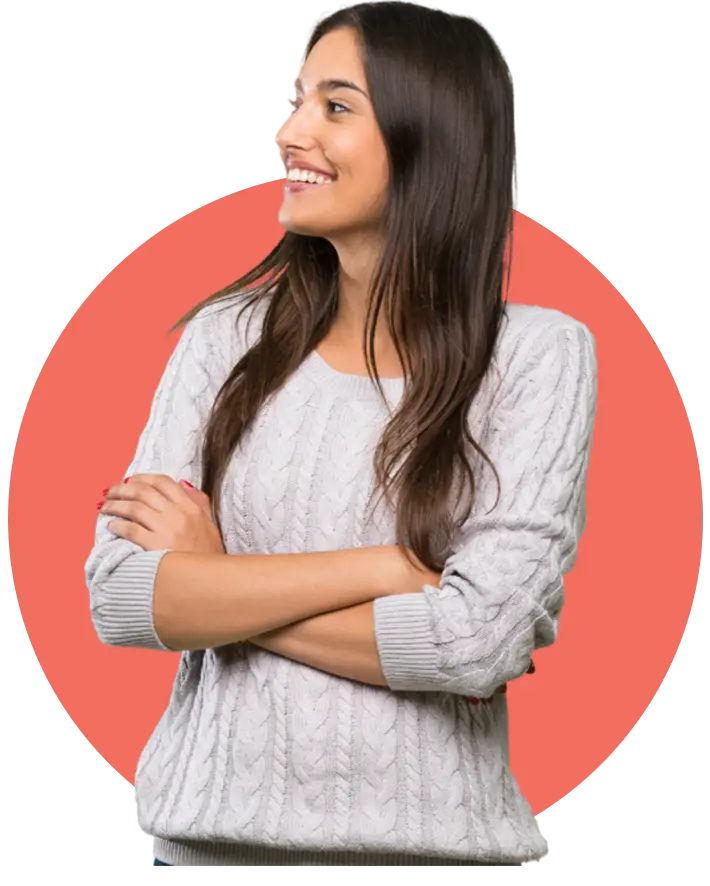 The biggest pro of investing in Escondido is positive cash flow is achievable! It is very likely that Escondido will see development and appreciation due to lower cost of living and space available. The cons, however, of investing is Escondido is you must be familiar with its neighborhoods, as there are some areas that have higher crime rates. 
The map shows the varying prices in Escondido. The darker zones are higher in price whereas lighter zones are less expensive. 
The different neighborhoods within Escondido are vastly different and vary greatly in terms of purchase price. These are the stats as of December 2022 and are the numbers for the year to date. For monthly stats, visit the San Diego Association of Realtors website.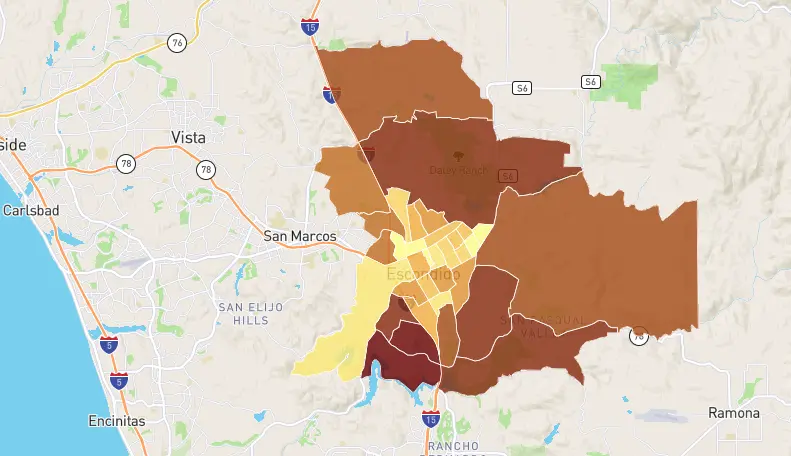 When choosing where to buy your investment property, you should be on the lookout for a few things. These things can be a red flag for the kind of area you want to avoid.
Trash in the front or backyard
Vandalism nearby (graffiti, damaged property, etc.)
Multiple vacant homes close by
Poor street light; street feels unsafe
Backs up or is close to a major highway or freeway
Foundation issues
$875,000 Single Family Home
$495,000 Condo
$830,500 Single Family Home
$545,000 Condo
$765,000 Single Family Home
$427,500 Condo
$1,177,500 Single Family Home
$650,000 Condo
The average price a single-family home rents for in Escondido.
The average rent for condos with more than one bedroom in Escondido.
The average rent for a 1 bedroom/1 bathroom in Escondido. 
Join our community of homeowners.
First Month Management Free for Veterans and Active Duty Service Members
We understand that when an active duty military member has to relocate, they often need to find a good Escondido property manager quickly. Our team is ready to respond to their needs.
Your success is our business. That's why we created the Learning Center, to educate our clients on essential California rental knowledge. Through blogs, videos, e-books and more, we share the most up-to-date information to help you succeed.