Mission Valley

Property Management
Good Life Property Management has become experts in Mission Valley property management over the last 7 years. As a result, we know how to effectively market and manage your Mission Valley home. We find that days on market are average when compared to other areas and vacancy is about average as well. Mission Valley property management can be challenging, but doesn't have to be with Good Life.
If we have to evict a tenant we placed, for non-payment of rent, we will pay for the eviction up to $3,000 (which usually covers all court costs and attorney's fees)! We will also find a new tenant for free.
At no additional cost to the owner, we will reimburse damages caused to the home above wear and tear up to $3,000 total.
We stand by our word. If for any reason you are not happy with our service, neither are we. We'll refund you up to
 one year
of paid monthly management fees if you aren't happy in the first year of service. We're committed to 100% client satisfaction!
Our
Mission Valley

Property Management Services
Mission Valley is located in the heart of central San Diego. It's a popular location for both families and young professionals, likely because it's only a 10-minute drive to some of San Diego's most popular attractions. Head to the west and you'll find Mission Beach, head to the south and you'll end up at Balboa Park.
The SDCCU Stadium is located in Mission Valley. Here, you can watch the San Diego State Aztecs beat opposing teams at football in the fall. Major music acts such as Beyonce and One Direction have headlined here as well. A few minutes down the road you'll find Ikea and Costco, the perfect places to buy your college freshman everything they need for their dorm.
One of the city's most popular malls is in the area. Fashion Valley has everything from Louis Vuitton and Gucci to Forever 21 and Apple. Whatever you might need, chances are they have it. There are a number of good restaurants in the area, too. Stacked is the perfect place to go if you love to personalize your meal. You can order off of iPads and customize just about any food or drink item!
How we market your Mission Valley property
When our property management company markets your Mission Valley property, we use the most popular online platforms. In other words, we create listings on websites such as Zillow, Trulia, Hot pads, and more to allow potential renters to easily find your property. We showcase extensive information about your property, including images, amenities, price, and more.
How we help you find the perfect rent price
Our property management company assists you in determining the best rental price for your property by conducting a thorough market analysis. This includes investigating comparable properties in the area, examining current rental market conditions, and taking into account factors such as your property's location, size, and condition. Based on this analysis, we will recommend a competitive rental price that will assist you in attracting the right tenants for your property.

Furthermore, our property management company will monitor the rental market and adjust the price as needed to ensure that your property remains competitive and generates the desired rental income.
The Good Tenant Screening
At our property management company, we understand the importance of finding the right tenant. That's why we've orchestrated the Good Tenant Screening. This thorough and comprehensive process ensures that we find tenants who are reliable, responsible, and will take care of your property as if it were their own. Our screening process includes credit checks, background checks, previous landlord references, and more. Trust us to take the stress out of finding a tenant and give you peace of mind knowing that your property is in good hands.
We direct deposit rent to your bank account
We use online rent payment portals, automated reminders, and late payment penalties to make sure that rent is paid on time. We also have a dedicated team who will follow up with tenants who are late on their rent to ensure that payments are received as soon as possible. With us as your property management company, you can rest easy knowing that rent collection is in good hands and that you'll always be paid on time.
We've got your property maintenance covered
There are so many benefits to a well-maintained property; they rent faster, keep tenants happy, and have low turnover. That's why we're invested in quality maintenance and inspections of your property. Over the years, we've built great relationships with the best vendors in San Diego, so we can make sure your property receives affordable and quality care.
Give us a call for a
free consultation

!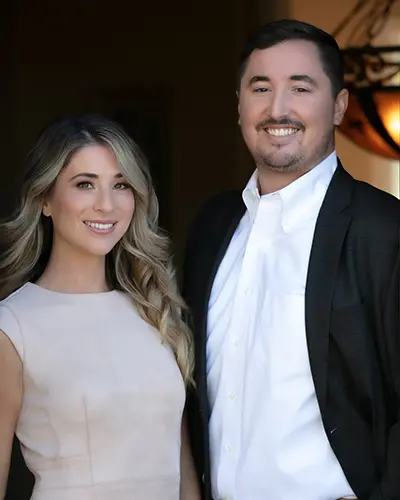 Chloe Slater & Adam Manly
Business Development Managers
Request a free consultation
We make owning rental property
easy
Renting your property shouldn't be a hassle. It should give you a greater abundance of time, money, and energy. We've developed a team of A-Players who have made this a reality for over 1,000 San Diego property owners.
We can do the same for you.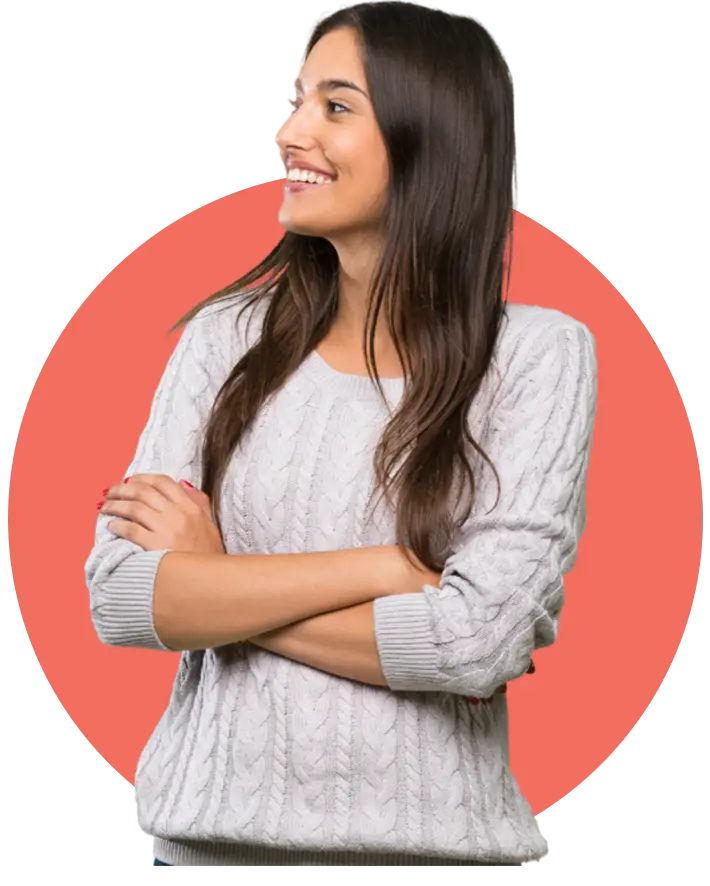 Pros of Investing in Mission Valley
Mission Valley is a central location with major shopping centers and easy highway access. This leads to high renter demand year round. There is a mix of older HOAs and new construction communities to choose from. The emigration of the Chargers from San Diego has lead to massive redevelopment of the SDSU satellite campus and stadium. This will likely cause a short-term decrease in attractiveness due to construction, but once it's open, will reinvigorate demand for student renters. 
Cons of Investing in Mission Valley
The year-round high supply of condo and apartment inventory can lead to market rent cuts. There are even more new communities currently being built and developed so this issue won't be going away anytime soon. High HOA fees in general must be accounted for in the area. 
The biggest project that is likely coming to the Mission Valley area is the construction of a new football stadium for SDSU. Recently, financing has been secured to construct the stadium and expand the SDSU campus. Currently, they are waiting to reach a deal with the city to secure the land. This project would likely bring many student renters to the area and increase home prices, due to proximity to the stadium.
Mission Valley is home to endless condos and apartments, with the occasional single family home development. Because of its appealing central location, higher rents can be expected. These are the stats as of December 2022. For monthly stats, visit the
San Diego Association of Realtors website
.
Mission Valley Home Prices
The median price of a single-family home in Mission Valley – 92108 (year-to-date average)
The median price of condos in Mission Valley – 92108 (year to date)
Rental Rates In Mission Valley
The price of an average condo in Mission Valley.
The average rent for a one bedroom apartment or condo in Mission Valley.
Join our community of homeowners.
Your success is our business. That's why we created the Learning Center, to educate our clients on essential California rental knowledge. Through blogs, videos, e-books and more, we share the most up-to-date information to help you succeed.