Discover what your property will rent for in today's market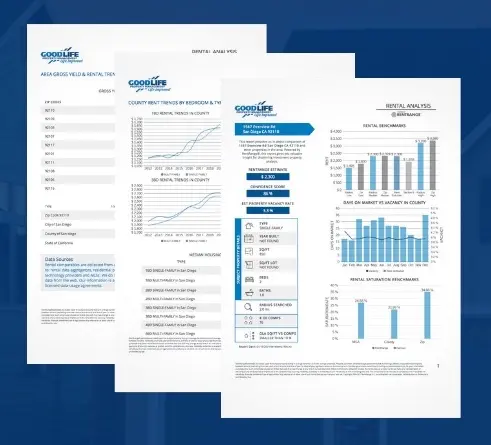 Setting the best price for your rental property is crucial to getting your property rented quickly and at a price that will net you the most income. Many landlords and rental property owners think that this means choosing the highest price their home could rent for, but in reality you need to look at a few different factors such as location and competition.
Our rental analysis tool will show you what your home can rent for. Download your complimentary report now!
Interested in Speaking to a Good Life
Representative?