What to Look Out For in a Property Management Contract
Navigating a property management contract can be tough if you've never read one before. In this article, we give you an overview of what you should expect to see in a property management agreement.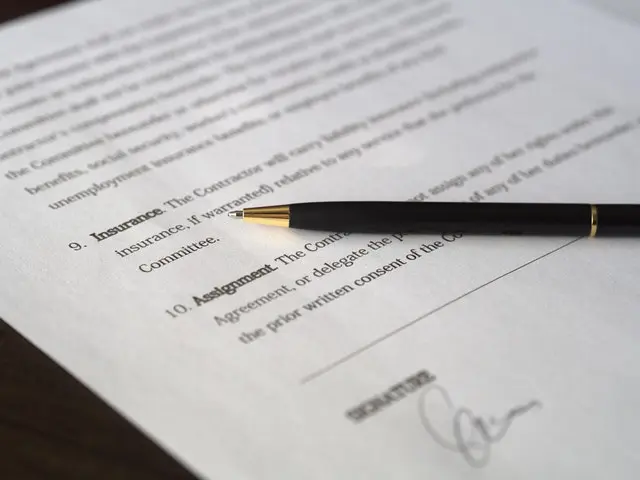 When you're getting ready to sign a contract with a property management company, you should know what to look out for. This document is going to outline what you should expect from the company and what your role is while working with them.
It's easy to overlook things when signing a contract. You might be so focused on the inclusion of certain things that you miss other items entirely. At Good Life, we review the contract with you and recommend that you read it thoroughly. However, we realize that it can be stressful to sign a contract, especially if this is your first time hiring a property manager.
We've compiled a list of things that will likely be included and things you should look out for in a property management agreement.
Disclaimer: We are providing these tips for educational purposes. We always recommend speaking with your attorney regarding any legal matters.
This section should outline what services the company will provide, i.e. leasing the property, managing the property, maintenance and repairs, etc. Occasionally, these will be separated into their own individual sections.
The leasing section should mention how they screen tenants, advertise, and modify leases. Typically they will briefly address how they market the property, i.e. signs used, websites, etc.
It will also state that the manager has the power to enforce lease, not the owner. This is to prevent unnecessary interaction between the owner and tenant.
The document should also cover what their maintenance threshold is. Some companies will notify you of every repair needed while others might only notify you if the repair exceeds a certain amount. It should also specify what the protocol is when there is an emergency repair required.
This section should outline what the management company charges for each service. Property management companies take a percentage of the monthly rent as payment (standard in San Diego is usually between 7-10%). It should also state when they collect this fee.
It should also outline any extra fees that will be associated with their management. For example, many companies charge a leasing fee once a tenant is placed. This fee should cover marketing and tenant placement.
Their fees section might also mention other charges like extensive make-ready repair or upgrades, inspection fees, etc.
Don't assume that a higher management fee is an immediate red flag. Some companies prefer to charge an all-inclusive management rate that might be higher than the average, but they give you more for you money. You should pay attention to the management fee along with the other fees. A company may charge a 6% monthly management fee, but also charge you for vacancies and other miscellaneous things.
Every contract needs to have a section detailing how to cancel services or what will happen if the property management company terminates the contract early. It should state how the remainder of the funds are paid out as well.
Duration/Term of Agreement
Many owners don't know they're in a year contract until it's too late, i.e. they want to change companies or go back to self-managing. Pay attention to the length of term. Some companies do yearly contracts whereas other companies run things on a month-to-month basis. Be sure to check if the agreement auto-renews (common with monthly agreements) or not.
Compensation for Special Services
There are certain things that fall outside the scope of a normal management contract, such as . representing an owner at a Homeowners Association meeting. Some managers will require additional compensation for these services.
Collection & Disbursement of Income
This section will state when you, the owner, will be paid. It should also explain how expenses associated with the property get paid. It will detail how accounting records and reports are dispersed to you.
Look to see if your property manager does mid-month or full-month accounting. This can affect your owner statement, your ability to keep records, and the date in which funds are released to you.
Here, your property management company would list their ownership interests in affiliated companies and organizations, if they have any. For example, some companies also have an associated realty company. This would be listed in this section.
For example, if they own the maintenance company that does the work on your property, they would disclose that here.
In this section, the property manager will outline what obligations you, the owner, have in regard to agreement. This could include not communicating with the tenants, leaving personal property in the home, or agreeing to keep the property in habitable condition.
This is an important section because it tells you what your responsibilities are once the contract is signed. Property management companies run best when the owner abides by what is stated in the obligations section.
This section will outline what type and amount of insurance you would be required to maintain throughout relationship. Most property managers require roughly $500,000 in liability coverage. If they don't require insurance at all, it's a red flag.
Most managers also look to be named as "additionally insured" on liability portion of owner policy. This is so they can have equal representation should a liability claim be filed.
Owner Indemnity Obligations
Indemnification clauses are included to compensate for a harm or a loss, typically by monetary means. This section states that the owner will not take legal action against property management company unless company is grossly negligent. This will stipulate in which instances a manager could be in violation of the contract.
States that if an owner hires an attorney, it's considered an operating expense, i.e. it is paid for by you, the owner. In some circumstances, it may be reasonable for the owner and the manager to split the cost.
This section will review the CA law stipulating that property managers need to remit 7% of taxable income to the franchise tax board. It should go over how much money the property manager will send to tax board for out of state or non-US residents. For non-US residents, property managers need to remit 30% of gross rents.
Mediation refers to when both parties choose to resolve a dispute with a third party mediator. This states that both parties agree to mediate before resorting to legal action. This prevents unnecessary legal fees for both the owner and the manager.
Each of these sections are necessary to have in a property management contract. There will likely be extra sections for individual property management companies, but the ones we listed here are core stipulations.
Need help hiring a property manager? Check out these 4 steps that will make the process easier!

We make owning rental property easy.
We've helped over 1,000 San Diego landlords live the good life and we're ready to help you too. Whatever you choose, you're heading in the right direction. You will live the good life!
We believe that education is empowering.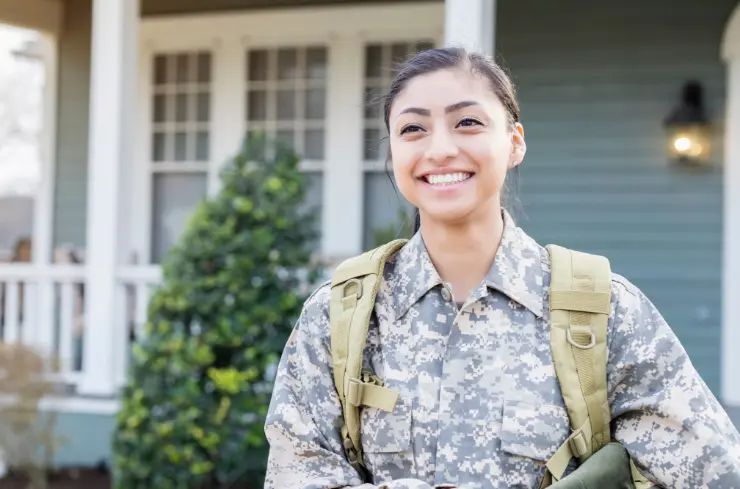 Check out our list for San Diego military discounts! San Diego is home to over 115,000 service members. In this article, we share 75 deals and discounts in San Diego, California for active duty and military veterans.
Read More »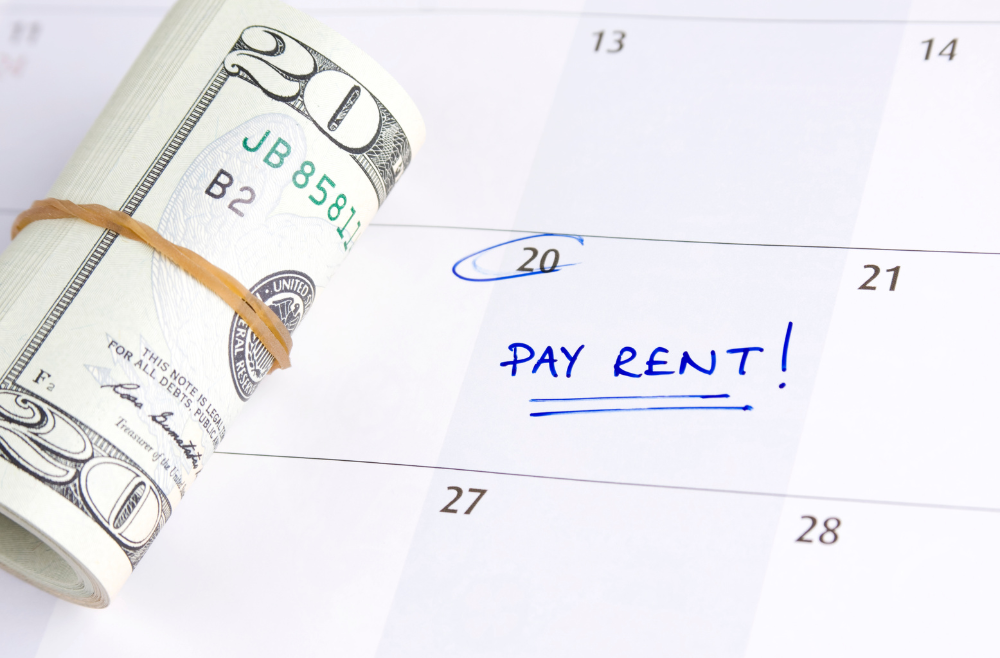 Renting out property can be a lucrative venture. But when tenants fall behind on payments, it can quickly become a stressful and complicated ordeal. In this comprehensive guide, we'll walk you through the steps to take when you tenant doesn't pay rent. 
Read More »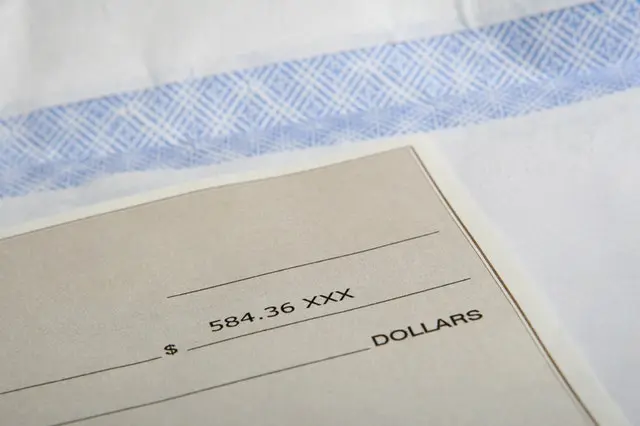 Landlords often aren't sure what they can charge vacating tenants for. We're here to answer the most common questions we get about security deposits.
Read More »