Coronado

Property Management
Good Life Property Management has become experts in Coronado property management over the last 10 years. As a result, we know how to effectively market and manage your Coronado rental property. We take care of marketing, tenant screening, rent collection, maintenance and more! Property management in Coronado can be challenging, but it doesn't have to be with Good Life.
If we have to evict a tenant we placed, for non-payment of rent, we will pay for the eviction up to $3,000 (which usually covers all court costs and attorney's fees)! We will also find a new tenant for free.
At no additional cost to the owner, we will reimburse damages caused to the home above wear and tear up to $3,000 total for pet damage. Coronado property management has never been so easy. 
We stand by our word. If for any reason you are not happy with our service, neither are we. We'll refund you up to
 one year
of paid monthly management fees if you aren't happy in the first year of service. We're committed to 100% client satisfaction!
Our
Coronado

Property Management Services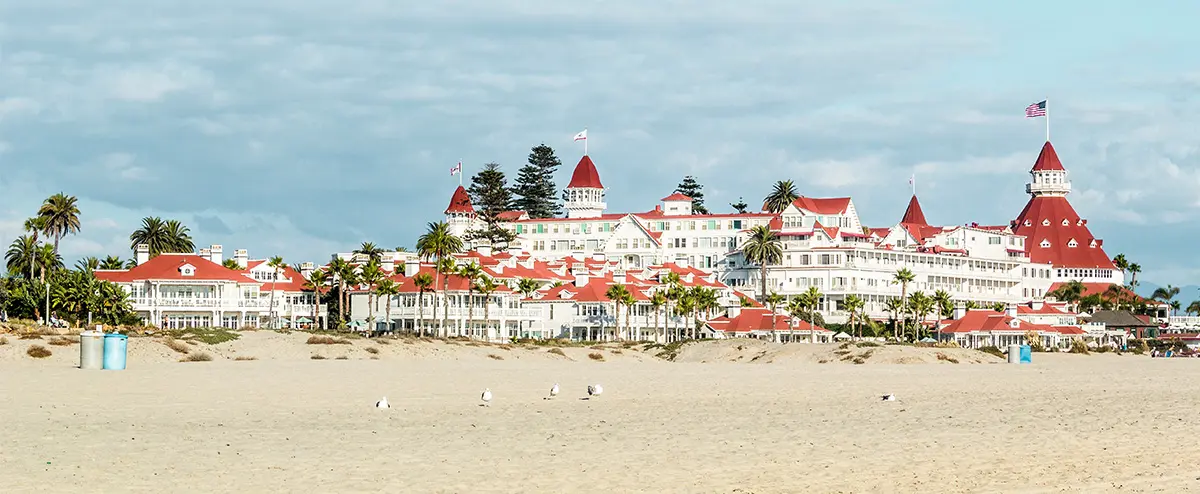 Coronado is a resort-like island that is connected to San Diego by a tombolo called the Silver Strand. This island oasis is well-known for its incredible beaches, Hotel Del Coronado, and Coronado's Public Golf Course. Coronado is also home to the Naval Amphibious Base and West Coast Base, where U.S. Navy Special Warfare and Navy SEAL teams train. In fact, sometimes you can spot them training on the beach in the distance. 
Coronado attracts visitors from all over the world. From flagship cruises to incredible sunsets, this lively town is a hot destination for all. 
During non-rush hours, Coronado is approximately 12 minutes from Downtown San Diego and 18 minutes from the San Diego International Airport. Even though everything seems close, the Coronado Bridge can get very congested during rush-hour traffic. This can significantly extend commute times. 
Why owning rental property in Coronado is a good investment
According to the U.S. Census Bureau, Coronado has an estimated population of 18,702 and a median household income is $114,559. Only half of the houses in Coronado are owned (53.2%), while the rest are rented. This makes for a healthy renter population.  
Since Coronado is a highly regarded city, residents will pay top-dollar for a rental property. You also have the option of turning your long-term rental into a vacation rental. That way, you can enjoy its benefits during vacant periods. 
Owning property in Coronado is a good investment because home appreciation is constantly on the rise. Over the last 10 years, home appreciation in Coronado increased by 13.8% (source). Another perk is that Coronado has relatively low property tax rates, at only 1.05% (source).  
If the idea of renting out your property yourself seems too daunting, consider hiring a Coronado property management company like Good Life property management. We make owning rental property easy. To learn more about Good Life Property Management, check out our Client Guide. 
How much does Coronado property management cost?
Every Coronado property manager has their own fee structure. However, we offer house, condo, and/or 2-4 units property management for an 8% monthly management fee. Alternatively, we provide multi-family (5-15 units) property management for a 7% monthly management fee. In addition to monthly management fees, we charge a $595 leasing fee, a $150 annual inspection fee, and a $195 lease renewal fee. To learn more about our Coronado property management services and pricing, please visit our Services and Pricing page. 
What to look for in a Coronado Property Manager
When interviewing Coronado property management companies, you want to make sure they offer the following services:
Property marketing 
Showing the property
Leasing signing and lease management 
Screening and selecting qualified tenants 
Rent collection and direct deposits services
General maintenance and annual inspections 
24-hour emergency maintenance services 
Periodic walkthroughs 
Lease modifications (i.e. adding a pet to the lease) 
Reports, photos and financial statements 
Legal notices to move tenants out 
How we market your property
When our Coronado rental property specialists market your rental, we use the most popular online platforms. In other words, we create listings on websites such as Zillow, Trulia, Hot pads, and 50+ more major rental sites so we can find the best renter for your property. We showcase your rental through 3D virtual tours and high-quality photos. We also write extensive information about your property, including, amenities, price, and other important living information so we can attract good candidates. Finally, we offer 7 day showing access and support for prospective tenants. 
How we help you find the perfect rent price
Our Coronado rental property specialists assist you in determining the best rental price for your property by conducting a thorough market analysis. This includes investigating comparable properties in the Coronado area, examining current rental market conditions, and taking into account factors such as your property's location, size, and condition. Based on this analysis, we will recommend a competitive rental price that will assist you in attracting the right tenants for your property.
Furthermore, our Coronado property management services include monitoring the rental market and adjusting the price as needed. That way, we can ensure that your property remains competitive and generates a healthy rental income.
The Good Tenant Screening
At our Coronado property management company, we understand the importance of finding the right tenant. That's why we've orchestrated the Good Tenant Screening. This thorough and comprehensive process ensures that we find tenants who are reliable, responsible, and will take care of your property as if it were their own. Our screening process includes credit checks, background checks, previous landlord references, and more. We take the stress out of finding qualified tenants and give you peace of mind knowing that your property is in good hands. 
We direct deposit rent to your bank account
We use online rent payment portals, automated reminders, and late payment penalties to make sure that rent is paid on time. We also have a dedicated team who will follow up with tenants who are late on their rent to ensure that payments are received as soon as possible. With us as your Coronado property management company, you can rest easy knowing that rent collection is in good hands and that you'll always be paid on time.
We've got your property maintenance covered
There are so many benefits to a well-maintained property; they rent faster, keep tenants happy, and have low turnover. That's why we're invested in quality maintenance and inspections of your property. Over the years, we've built great relationships with the best vendors in San Diego, so we can make sure your property receives affordable and quality care. We also offer 24-hour emergency maintenance services to ensure your tenants are always taken care of. Coronado property management has never been so easy. 
Give us a call for a
free consultation

!
Our team is ready to help with your Coronado property management needs.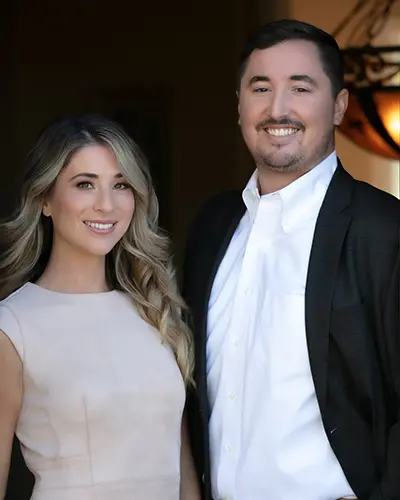 Chloe Slater & Adam Manly
Business Development Managers
Request a free consultation
Earn money through our Agent referral program by referring clients who need Cardiff property management services.
We make owning rental property
easy
Renting your property shouldn't be a hassle. It should give you a greater abundance of time, money, and energy. We've developed a team of A-Players who have made this a reality for over 1,000 San Diego property owners.
We can do the same for you.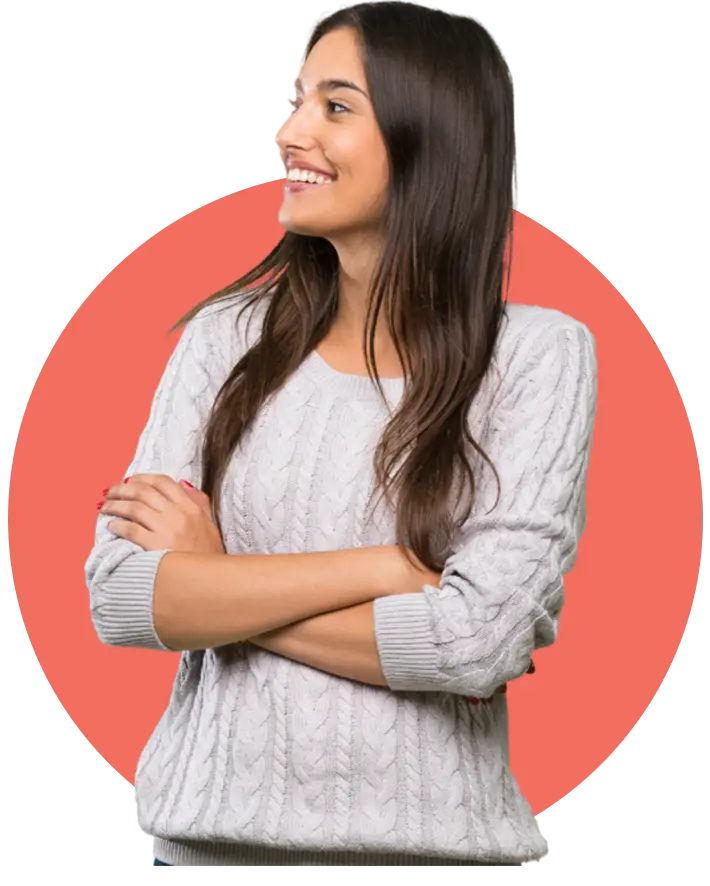 Coronado has some of the most beautiful beaches, waterfront properties, and resort-like living in San Diego. Since the island is only 7.9 square miles of land, there is always a short supply of homes to buy and rent. As a result, Coronado has some of the most expensive rental rates in all of San Diego County.  
While housing is a very expensive aspect of living in Coronado, other local amenities considerably drive up the cost of living. Since many goods, services, and groceries need to be shipped or transported in, they cost more than the national average. 
Even though the cost of living is higher than most other locations, people from all over the world flock to Coronado for the good weather and resort-like living experiences. Therefore, rental properties will always be in demand. If you hire a reputable and professional Coronado property management company, then renting your property can become an easy and seamless process. 
Pros of Investing in Coronado
Since Coronado is such a desirable location, home appreciation is always on the rise.   If you choose to turn your property into a long-term rental, you will also have very little to no vacancy. With the help of a Coronado property management company, you can generate healthy rental income from your property. 
Cons of Investing in Coronado
Since residential properties are so expensive in Coronado, the price-to-rent ratio makes it almost infeasible to positively cash flow. In addition, homes are, on average, 45 years old. With older homes, there are often unforeseen maintenance costs, such as foundation issues, electrical issues, etc. 
These are the year to date stats as of December 2022. For monthly stats, visit the San Diego Association of Realtors website.
The median price of a single-family home in Coronado – 92118 (year-to-date average)
The median price of condos/townhomes in Coronado – 92118 (year-to-date)
These are the 2023 average rent prices in Coronado. For monthly stats, visit
Zumper
.
The average rent for a 3-bedroom apartment in Coronado. 
The average rent for a 2-bedroom apartment in Coronado. 
The average rent for one bedrooms in Coronado. 
First Month Management Free for Veterans and Active Duty Service Members
We understand that when an active duty military member has to relocate, they often need to find a good Coronado property management company quickly. Our team is ready to respond to their needs.
Join our community of homeowners.
Your success is our business. That's why we created the Learning Center, to educate our clients on essential California rental knowledge and Coronado property management. Through blogs, videos, e-books and more, we share the most up-to-date information to help you succeed.
I just went through the process of turning over my condo unit and leasing it out. Good Life has done a bang-up job. Communication has been frequent and consistent. The owner's portal allows me to access documents, statements, and payments online. The listing was well-written with good pictures. And turnover work was done quickly and with a good amount of hand-holding, as this was the first time I've turned over the unit to make it a rental. I would recommend this service to anyone.
Adam and Brent were amazing from start to finish. This was my first time renting a property and they made it extremely easy, especially for me and my wife. Their staff is friendly and will help you with any questions that you comes up with because they are very knowledgeable on renting properties. I never felt pressured in any way and they walked me through every step of the way. They have my strongest recommendation for anyone trying to lease their property. Thanks again guys this was the least I can do.
I own two rental homes. One is managed by Good Life, the other by someone else. Good Life has exceeded all expectations Picture of Michael Peteroyand has pleased me every step of the way. The other company, just a series of disappointments. As soon as possible I'll have Good Life managing both places!
The Goodlife Property Management, Inc. team proved excellent knowledge, expertise and timely in every facet of management. I gained confidence that answers, solutions, and record keeping would be supplied as needed consistently and comprehensively by Goodlife. I highly recommend them as a conscientious and skillful management team.
Been working with the GoodLife team for a little over a year. Very responsive, transparent, and helpful team. Adam, Natalia, Bryce, and Grace have all been awesome to work with and would recommend them to anyone. Well worth it knowing these guys have every detail taken care of, but are also open to my ideas and suggestions.
I utilized GLP for my rental property management for two years and then used their agent to sale my rental. Every step of the way GLP went beyond anything I have experienced with either HOA's as a renter or the two other rental agencies I've used for my other rental properties. What a great company to do business with, they have professionalism embedded in every layer of their organization. If I'm ever in the SD real estate market again, I'll certainly be calling them back. Thanks for the stellar experience!
"They have been really professional and get things done quickly. It's always been easy to reach them and I would definitely recommend their services to everyone."