Rent Control in San Diego
Rent control in San Diego is a big concern for landlords. We review the recent rent control laws that affect rental properties and review pros & cons.
San Diego has seen numerous changes in rent control laws over the last few years. With the implementation of AB 1482 followed by the COVID-19 pandemic, landlords have struggled to manage their homes like they used to. These ever-evolving laws and ordinances make it difficult to know which properties and areas are affected by which laws. 
Good Life has dedicated hours of our time researching these laws, attending webinars, and educating our clients on what this means for their homes. In this article, we will review San Diego rent control laws and ordinances that may affect your San Diego rental property. 
Rent control is the process of limiting rent increases on a property or building. Rent control laws typically set restrictions on the amount that rent can be raised per year. These laws are commonly favored among tenants, not landlords. Without restrictions on pricing, landlords can increase their units however much they want per year. This could mean that one year your rent is $1,000 and the next it's $1,500.
Rent increases can either be limited by a flat percent (i.e. you cannot increase by more than 5% per calendar year) or can be limited by an actual price (a one bedroom in this city cannot exceed $1,600). Rent control laws can also affect things like how often the rent is allowed to be raised. Only a few states and cities have rent control, including major metropolitan areas San Francisco and Los Angeles. 
Now, let's get into the recent rent control laws that have affected rental properties across San Diego.
AB 1482 went into effect on January 1, 2020 and affects multifamily units that are over 15 years old (this will change year over year, i.e. this year it applies to properties built in 2005 or earlier, next year it will be 2006, etc) and properties that are wholly or partly owned by a corporation. Your property is exempt if you meet one of the following: 
Housing restricted by a deed, regulatory restriction contained in an agreement with a government agency, or other recorded document as affordable housing for persons and families of very low, low, or moderate income, as defined by the law (for rent caps only).
Dormitories for higher education institutions (college dorms).
Housing subject to more restrictive rent control ordinances.
New construction – properties that have been constructed within the last 15 years. This means some of the housing previously exempt under Costa Hawkins will now be subject to the State's rent control provisions.
Owner-occupied housing accommodations in which the tenant shares a bathroom or kitchen facilities with the owner who maintains principal residence.
Owner-occupied duplex in which one of the units is the owner's primary residence at the beginning of the tenancy and the owner continues occupancy.
Single-family homes and condominiums if the owner is not a real estate investment trust, a corporation, or a limited liability company (LLC) in which at least one member is a corporation. Most of our clients fall under this exemption.
Transient and hotel occupancy. Nonprofit hospital occupancy, religious facility occupancy, residential care for the elderly occupancy (Just cause only).
AB 1482 also included rent caps for the affected properties. Rent increases for a 12-month period cannot exceed 5% + the percentage change in the cost of living over the previous year's Consumer Price Index (CPI). Additionally, it cannot exceed 10% total. Landlords are prohibited from increasing the rental rate in more than two increments over a 12-month period.
This ordinance also changes the way just cause eviction provisions apply to your home. First, these provisions are applicable one year after tenancy begins, whereas the San Diego Just Cause Ordinanceapplies after two years. Under AB 1482, just cause eviction reasons fall under two categories: At Fault and No Fault. At Fault reasons include: 
Default in the payment of rent 
Breach of a term of the lease
Nuisance activity or waste 
Criminal activity 
Assigning or subletting
Refusal to provide access
Failure to vacate 
Refusal to sign lease under similar provisions
Unlawful purpose 
No Fault reasons include: 
Intent to demolish or substantially remodel the home 
Withdrawal from the rental market 
Owner or relative occupancy 
Government order 
It is important to note that because San Diego has its own just cause ordinance, your property is likely affected by one of the two. We recommend consulting with your attorney prior to proceeding with any evictions. You can read more about AB 1482 at our blog here. 
SB 91 was passed in late January 2021 to protect tenants and landlords that were financially affected by COVID-19. It was an expansion of AB 3088, which passed in late 2020. The biggest impact SB 91 had in terms of rent control was applying those AB 1482 just cause eviction provisions to all properties, even if they were traditionally exempt from AB 1482. It only adopts these just cause reasons, nothing else from the AB 1482 bill. 
In early May of 2021, the San Diego County Board of Supervisors passed an eviction ban that applies to the entire county. This ban does a few things: it prohibits almost all evictions unless the tenant is a threat to safety, it prevents landlords from giving their tenants a notice to vacate, and it places rent caps on specific properties within the county. 
The first point means that if you had given your tenant a notice to vacate (i.e. you were not renewing their lease), this notice is now invalid. The ban prohibits any new notices to vacate from being posted and voids any that have recently been posted.
Secondly, it halts almost all evictions unless the tenant is an imminent threat to health or safety. Any of those just cause provisions outlined in AB 1482 or the San Diego Just Cause ordinance no longer apply so long as this ban is in place. 
Finally, the eviction ban sets rent caps on properties that fall under AB 1482 jurisdiction. The rent cap only applies to multi-family properties built prior to February 1, 1995. The rent cap ruling does not affect single-family homes, condos, or properties built after February 1, 1995. The cap is tied to the Consumer Price Index from April 2020 to April 2021, placing it at around 4%.
Price gouging is the practice of increasing the price of goods and services much higher than what is considered reasonable or fair. To understand how price gouging affects rentals, let's take a look at some previous legislation. 
In 2018, California passed AB 1919. This bill declares that increasing the rent price for a home by more than 10% in the midst of an emergency declaration is a misdemeanor. The emergency declaration would be the result of an earthquake, flood, or fire. It is also a misdemeanor to evict a tenant after the declaration of an emergency order and then rent to another person at a rental price higher than the evicted tenant could be charged. 
In 2020, SB 1196 was passed to expand upon AB 1919. This bill states that emergency declaration now covers disease and pandemic. It also allowed for the extension of an emergency order beyond the previously outlined 30 days. The same rules apply regarding rental properties. 
These laws affect your rental because even if your home did not fall under the AB 1482 provisions, you are now limited to how much you can raise the rent. The emergency order is still in effect in California, so until that lifts, be weary of increasing your tenant's rent. 
Pros of Rent Control for Landlords
Less Turnover and Vacancies
Tenants often want to stay in properties that are rent controlled. As a result, you won't have to worry about finding and screening new tenants every year.  While landlords may fear that they are losing out on valuable rent increases because of long-term tenants, the actual biggest cost to landlords are vacancies and turnover costs. You avoid these costs by keeping the same tenant in your home. 
Rent control discourages developers from building new homes and apartments. While this can be viewed as a negative, it also means there is less competition for landlords. Tenants will be desperate for a home due to increased demand, meaning your time on market is cut down. 
Cons of Rent Control for Landlords
The intent of rent control is to restrict rent increases. This limits how much you can make off your property in a given year. This is often the primary concern of landlords. Depending on how strict the rent control laws are, it can feel like you don't have a say in the management of your own property. 
Rent control policies and eviction laws can make it difficult to evict bad tenants, too. They will want to stay in their rent-controlled home and it can be a challenge to evict them if the laws are strict and they are not committing excessive lease violations. 
Property Taxes Are Not Factored In
Your rent increases may be capped, but there won't be any adjustments to your property taxes. The amount you are able to raise the rent (if at all) will likely not match property tax increases, leaving you to figure out how to cover the difference. 
Rent controlled units are typically in older buildings, so they will need more repairs and upkeep than newer units. This can eat away at the income you are making from the rent payments each month. Because of this, some landlords choose to defer maintenance as long as possible–leaving the tenant with outdated appliances and fixtures.
Pros of Rent Control for Tenants
The most obvious perk of rent control is that more units are affordable and tenants can stay in those units long term. This is a big benefit in larger, expensive cities like San Francisco and New York City. Since rent prices typically increase faster than people getting salary increases, this can help them retain their home. 
Helps Prevent Displacement
Many people living in rent-controlled housing units are elderly and would struggle to afford market-rate housing in the same area. This also applies to people who grew up in a city that rapidly becomes more expensive, which would usually force them out of their homes and neighborhoods. 
Cons of Rent Control for Tenants
Just because a unit is rent controlled does not mean the landlord is required to keep up with maintenance. Unfortunately, many landlords neglect rent controlled units because there is to incentive to upgrade or make repairs, especially since many of their tenants are long term. This could mean that units are older and much less modern than others in the area.
In areas where apartments are rent controlled, it discourages developers from building new apartment complexes. They don't want to construct housing that has a cap on what the units can rent for. Instead, they will build condos and sell them. This means there are less available units for lower income tenants. 
Increased Competition to Get Into a Rent-Controlled Property
Rent controlled units are highly sought after due to their lower rents and minimal annual increases. This means it can be a challenge to secure a property that is under rent control. You may apply to tens of units before you get accepted. 
While many tenants think they are in favor of rent control, there are many issues that come with the implementation of these laws. Strict rent control has a negative impact on tenants and landlords alike. It increases competition for tenants (making it harder to secure a home), it discourages developers from building new residential housing units, and it caps profitability for landlords.
If these rent control laws are too overwhelming for you, consider hiring a property manager. To stay up to date on local laws, subscribe to our newsletter in the footer below. 

We make owning rental property easy.
We've helped over 1,000 San Diego landlords live the good life and we're ready to help you too. Whatever you choose, you're heading in the right direction. You will live the good life!
We believe that education is empowering.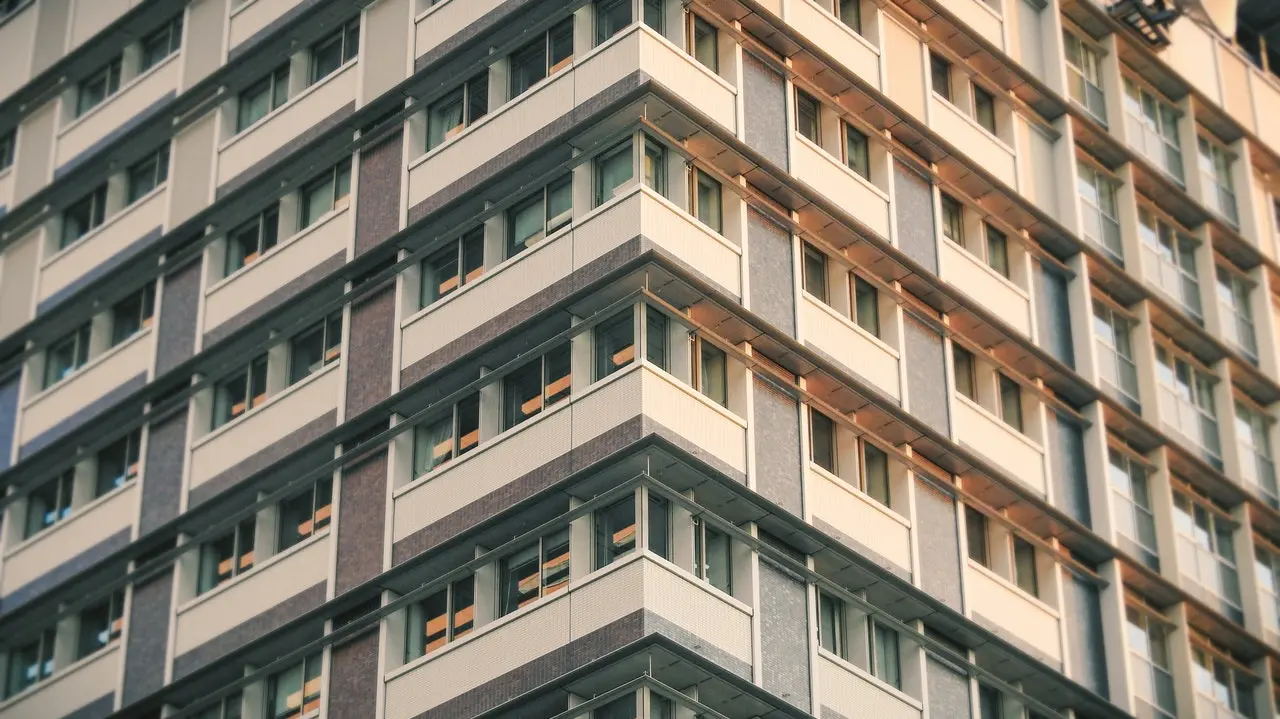 Pros and Cons of Rent Control
The subject of rent control has become increasingly popular over the last couple decades. As rent prices continue to skyrocket across the country, more and more tenants get priced out of their homes and neighborhoods. This is why the majority of tenants are in favor of…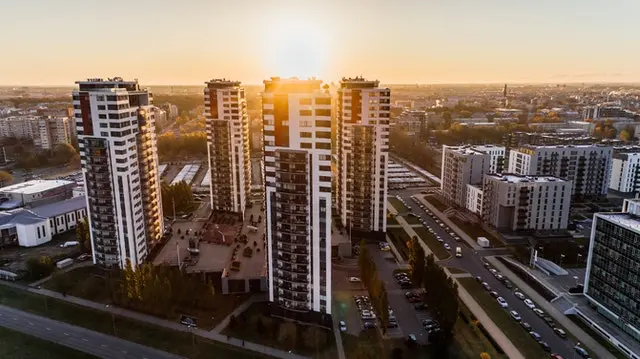 Section 8 in San Diego: How It Works
Rental assistance in San Diego is a hot topic as of late. Many landlords and property managers have heard of Section 8, but don't know all the ins and outs of the program. As of January 2020, all landlords and property managers are required to accept Section 8 housing vouchers as a form of income…