Pros & Cons of Investing in a Multifamily Property
There are many pros and cons to investing in a multifamily property. We review them so you can make an informed decision when purchasing real estate.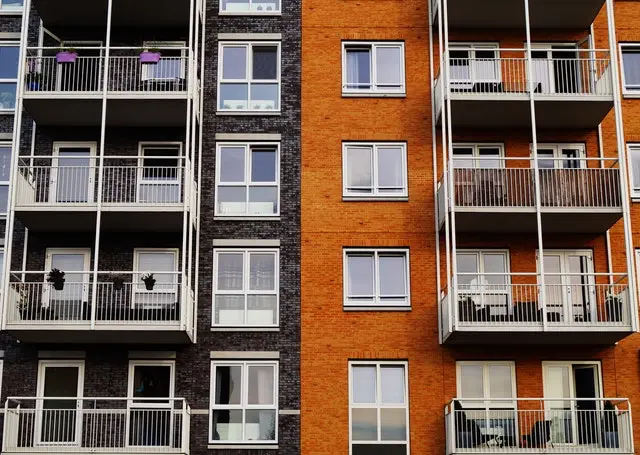 If you've been an investor in the rental market for a while, you might be thinking about purchasing a multifamily at some point. Or maybe you're a new investor and want to weigh all of your options. There are many benefits and a few downsides to investing in a multifamily property.
First, you may be wondering which properties are considering multifamilies. Multifamily properties are simply properties that contain multiple units. This can be something as small as a duplex or as large as a 50-unit apartment complex. Owning a multifamily property means you'll have multiple sets of tenants and multiple incomes coming in at once.
Pros of Multifamily Real Estate
Less Extended Vacancy Issues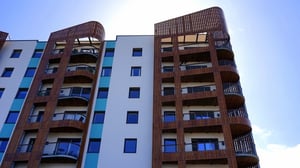 Since you'll have multiple units in your complex, a complete vacancy of the property is extremely rare. Leases are typically staggered throughout the year to avoid mass move-outs. Too many move-outs at once is not only a negative for you, but it can get hectic for tenants that are trying to get their stuff out at the same time as everyone else.
Depending on the location of your apartment complex, apartment units often rent faster than single-family homes. This is likely because standard units are cheaper than a similarly sized home and many young professionals and students prefer apartments.
Better for Adjusting Rent
Apartments have a higher turnover rate than houses. While you may not like the sound of this at first, remember that apartments tend to lease quickly. This allows you to increase the rent more often. When you renew tenants, it's best to keep the renewal rate at or slightly below market if they are good tenants. This encourages them to stay in the home which means you avoid a lengthy vacancy.
However, when a tenant vacates the property, this allows you to raise the rent a bit higher than you typically would. You can bring these prices up to market without the risk of losing a good tenant. Additionally, if you wanted to make any cost-effective upgrades to the property, you would have the opportunity to do so and adjust the rent accordingly.
Property Management Makes it Easier
Many investors are worried about managing a multifamily, which is why they don't get into the market to begin with. It's an understandable concern. If you have only managed single family homes, the idea of managing multiple units at a time, especially if you don't live in the neighborhood, can seem impossible.
This is why property management is recommended for multifamilies. Property management companies have effective systems in place to manage many units at a time. This means you get all the benefits of renting out a multifamily complex without having to take care of it yourself. Instead of worrying about maintenance on your units, you can rest easy knowing that the property manager has a handle on things.
Easier to Expand Portfolio
One of the major pluses of a multifamily property is that you add multiple units to your portfolio at one time. Whether it's your first investment or you've been in the game for a while, adding a multifamily can boost your cash flow.
Cons of Multifamily Real Estate
With more tenants comes a higher potential for tenant issues. Particularly, your tenants may have issues with each other. Some of you tenants might like to play music every night whereas their neighbors might prefer peace and quiet. You may get complaints and have to mediate conflict between your tenants.
While there are typically fewer buyers looking to buy a multifamily compared to single family homes and condos, the availability is more scarce as well. There are usually aren't as many apartment complexes on the market as single-family homes, so you may have to spend more time looking for one and be ready to pull the trigger when one becomes available.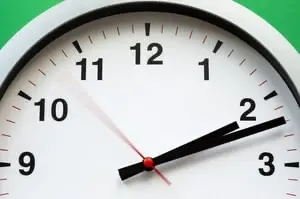 If you're not planning to hire a property management company, the time you spend managing a multifamily will greatly increase. Instead of taking care of maintenance and tenant issues on one property, you'll be dealing with many at a time. This can get stressful very quickly. If you purchase a large multifamily with 10+ units, you'll likely have to hire an onsite manager as well.
While you can make more money on multiple units in the long run, the initial cost of a multifamily is typically much higher than purchasing a single family home. This is especially true in a populous city like San Diego. If you can afford the big spend at the beginning, the multiple rent incomes that you get once rented can be worth it.
With more units comes more maintenance. Just like a homeowners association would, you would want to plan for repairs of about 10% of the value of the complex annually. Unlike condos, you would be responsible for maintaining the building (the roof, landscaping, stairwells, etc.) as well as the individual units.
We hope this helped you in you decision on whether a multifamily property is the right purchase for you. If you're thinking of hiring a property manager for your multifamily or single-family home, check out our guide to hiring a property management company.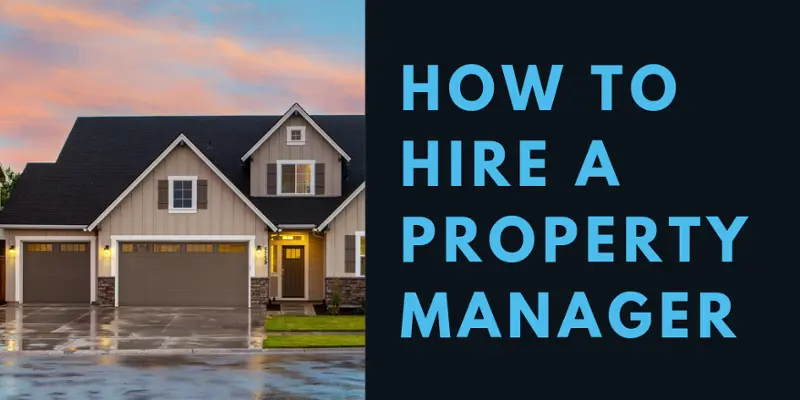 We make owning rental property easy.
We've helped over 1,000 San Diego landlords live the good life and we're ready to help you too. Whatever you choose, you're heading in the right direction. You will live the good life!
We believe that education is empowering.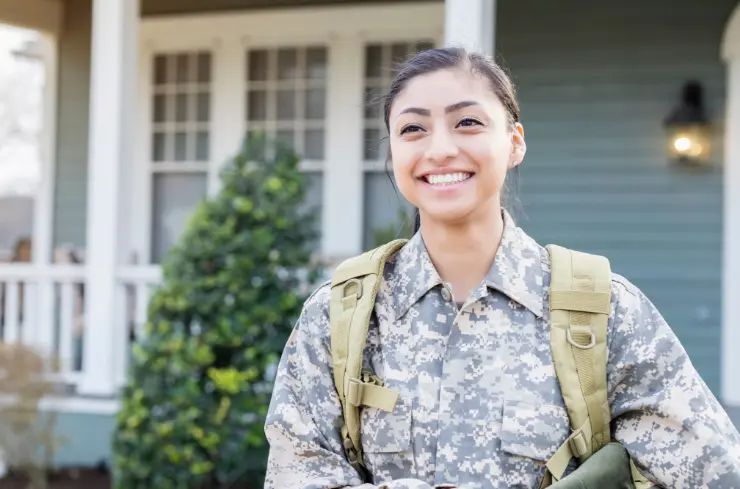 Check out our list for San Diego military discounts! San Diego is home to over 115,000 service members. In this article, we share 75 deals and discounts in San Diego, California for active duty and military veterans.
Read More »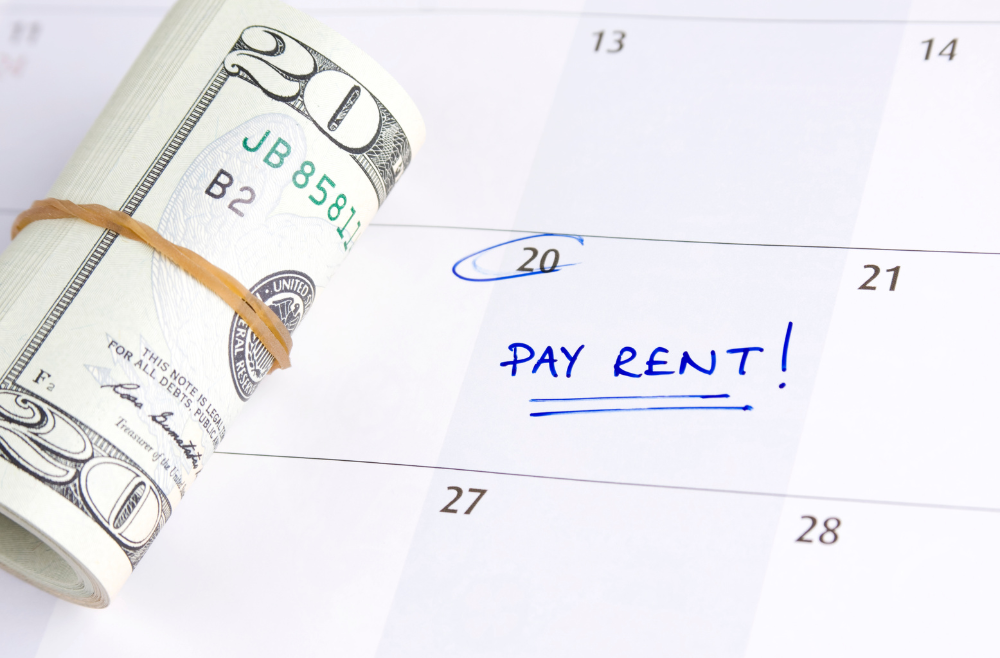 Renting out property can be a lucrative venture. But when tenants fall behind on payments, it can quickly become a stressful and complicated ordeal. In this comprehensive guide, we'll walk you through the steps to take when you tenant doesn't pay rent. 
Read More »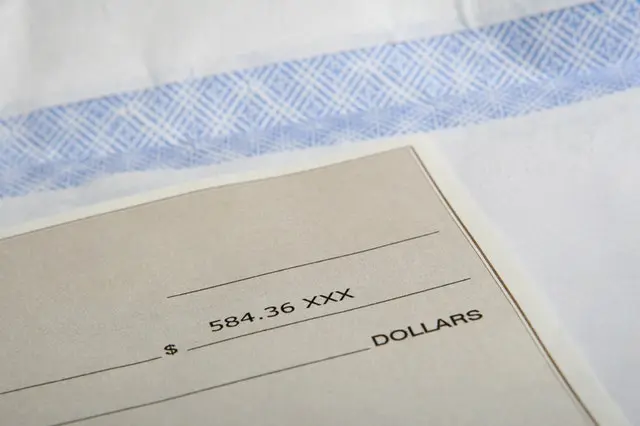 Landlords often aren't sure what they can charge vacating tenants for. We're here to answer the most common questions we get about security deposits.
Read More »