The Best & Worst Pizza in Pacific Beach, San Diego
The Good Life team reviews the top pizza places in Pacific Beach, San Diego. See if your favorite made the list!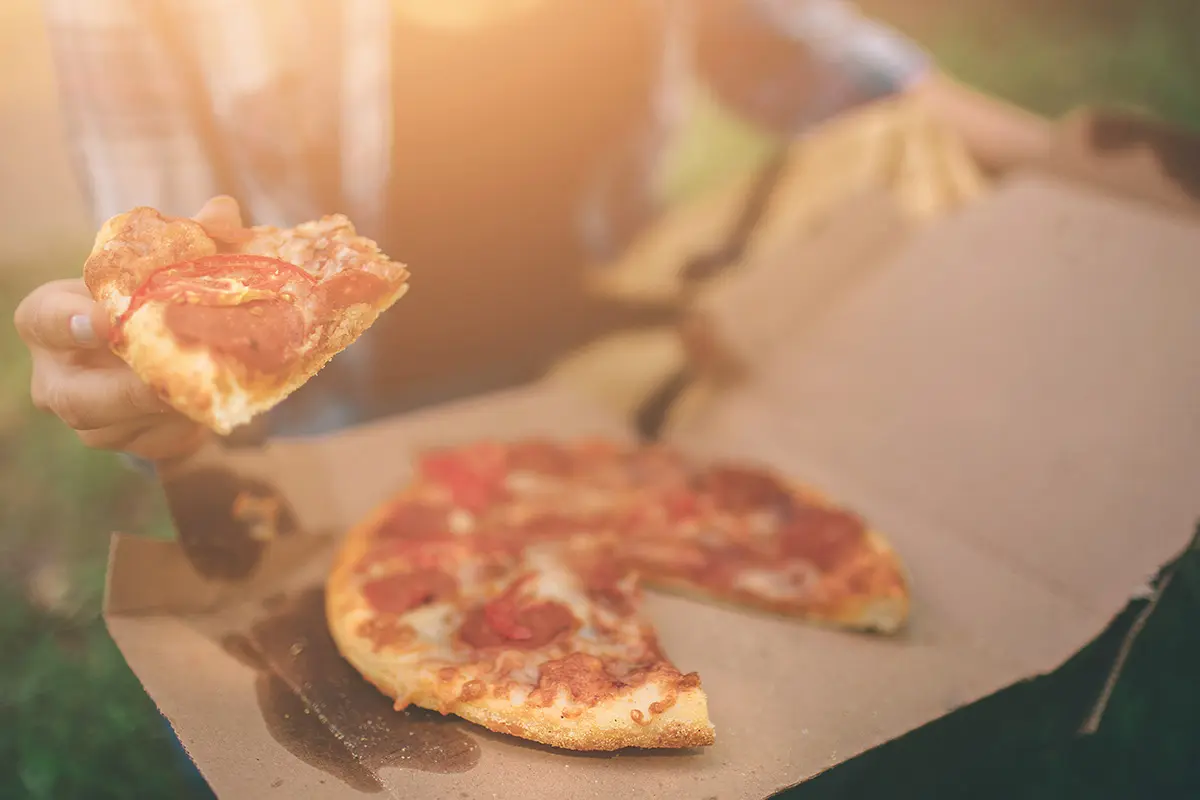 Second only to the best taco shop, this is possibly the most debated culinary topic in Pacific Beach. Being a city of transplants, most people are quick to point out that the local pizza scene pales in comparison to many cities such as New York, Chicago, Detroit, or New Haven. While we're not here to argue that they may be right, I'm trying to find your best local option next time you find yourself in the city's hottest beach community.
To qualify, the restaurants had to be local establishments or small chains (sorry, Felipe's, with your 14 locations) and located in Pacific Beach. Mission Beach, which is located in the same ZIP code, was excluded.
To get the best they had to offer, instead of an apples to apples comparison, we made multiple phone calls to each restaurant and asked what their most popular and best selling pizzas were. When they would list several pizza choices, we would note them, wait a while, then call again and ask the same question until we had it narrowed down to a single pizza.
The judging panel consisted of several of my friends, neighbors, and co-workers all claiming to some degree to be a subject matter expert.
Each pizza was scored in five different categories: Sauce, toppings, quality of ingredients, crust, and an "overall" category ("Was it unique and would you order it again"?). The pizza with the highest combined score was declared the winner.
The Dodge
Square Pizza is one of the new joints in town but quickly became my personal go-to. While they specialize in deep dish Detroit-style pizza, they have something for everyone. The Dodge was surprisingly simple: baby spinach, ricotta, mushrooms and garlic. It received the highest score in 4 of the 5 categories, with a couple testers with east coast ties dissenting on the crust. It got the only perfect score in the competition for toppings, noting that it was perfectly balanced. "Salty" was the word used by everyone to describe the flavor, and most agreed that they probably couldn't eat more than two slices, but once the dust settled it was the only box left empty.
Editor's note: I was very surprised the staff didn't say the Cadillac was their best-seller. It's my personal favorite and I highly recommend it. They usually sell it by the slice too!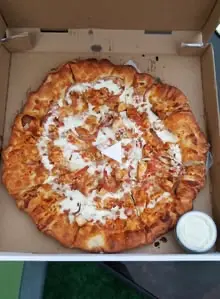 PB Hot Chick
According to their website, the PB Hot Chick is "What PB is known for … our take on a buffalo chicken pizza." Apparently PB is known for their buffalo chicken pizza as TapRoom also claiming their buffalo chicken pizza was their most popular. While only one tester claimed to love buffalo chicken pizza, the PB Hot Chick was a welcome surprise. The right balance of spice and flavor, fresh ingredients, and a crust that everyone agreed they would eat on it's own without dipping sauces.
Editors Note: While not a vegetarian, my favorite Sandbox pizza is the Treehugger. It's so good I just had to order it, hence why you see an extra Sandbox box in some of the photos!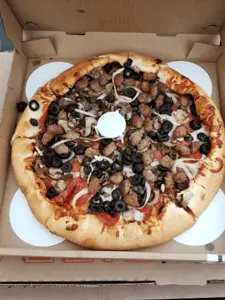 PB Point Classic 
No stranger to folks who went to SDSU, Woodstock's Pizza was only less popular than the Aztecs basketball team. The PB Point Classic is basically a works pizza: pepperoni, sausage, black olives, mushrooms, and onions and was considered the most basic of the tested pizzas. One tester, who frequents Woodstock's Pizza and also Good Life's founder, referred to it as the "AK-47 of pizza–always reliable". Others gave it similar "vanilla" remarks, noting it was "just okay" and unmemorable, but all agreed the folded crust crust (Woodstock's rolls the edges of their pizzas) was the best part.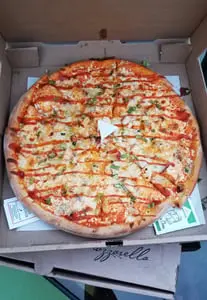 Buffalo Sriracha Chicken 
As soon as the TapRoom box opened, one tester who also works at Good Life, exclaimed "Oh my god, yessss! I love this pizza!". If you like your pizza spicy, then this is your jam. The spice level was too much for most of the tester's tastes and too hot for some to handle. After the competition was over, one tester was complaining that their mouth was still aflame. It certainly packed some heat, but also hints of sweetness with the sriracha. It was decided the crust was too chewy and blander than a dog biscuit (apparently several testers know what dog biscuits taste like).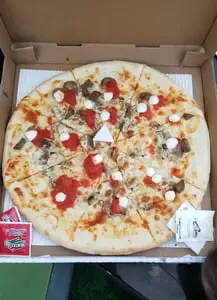 Mr. Moto 
Surprisingly, the two thin crust pizzas in the test fared the worst. Half of the testers even mentioned that they prefer New York/thin crust pizzas, but apparently they weren't talking about Mr. Moto or Hoboken. Mr. Moto was the only restaurant that messed up our order noting they "must have forgot to put it in", and it was all downhill from there. While everyone agreed the sausage on this pizza was the best, the rest of the remarks were not as kind. It was also noted that the toppings were few and far between. One tester remarked "They should put a sign on this pizza saying 'Next Topping: 2 Miles'".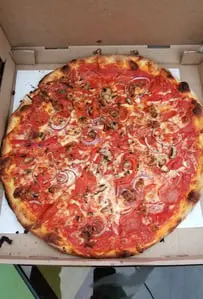 Bowery Boys 
Those who have seen "Gangs of New York" might have caught a glimpse of the Bowery Boys, the street gang of volunteer firemen, but this pizza was more akin to the gruesome acts of Bill The Butcher. All but one tester remarked that Hoboken, open for delivery and takeout until 2:30am on the weekends, was their go-to late night pizza. Apparently things are different when you haven't been out past midnight and tried alongside its Garnet Street rivals. Receiving the lowest possible score in 3 categories (quality of ingredients, crush, and overall), and the lowest score in the test for sauce and toppings, most testers took the mandated minimum two bites and threw the slice back in the box.
We make owning rental property easy.
We've helped over 1,000 San Diego landlords live the good life and we're ready to help you too. Whatever you choose, you're heading in the right direction. You will live the good life!
We believe that education is empowering.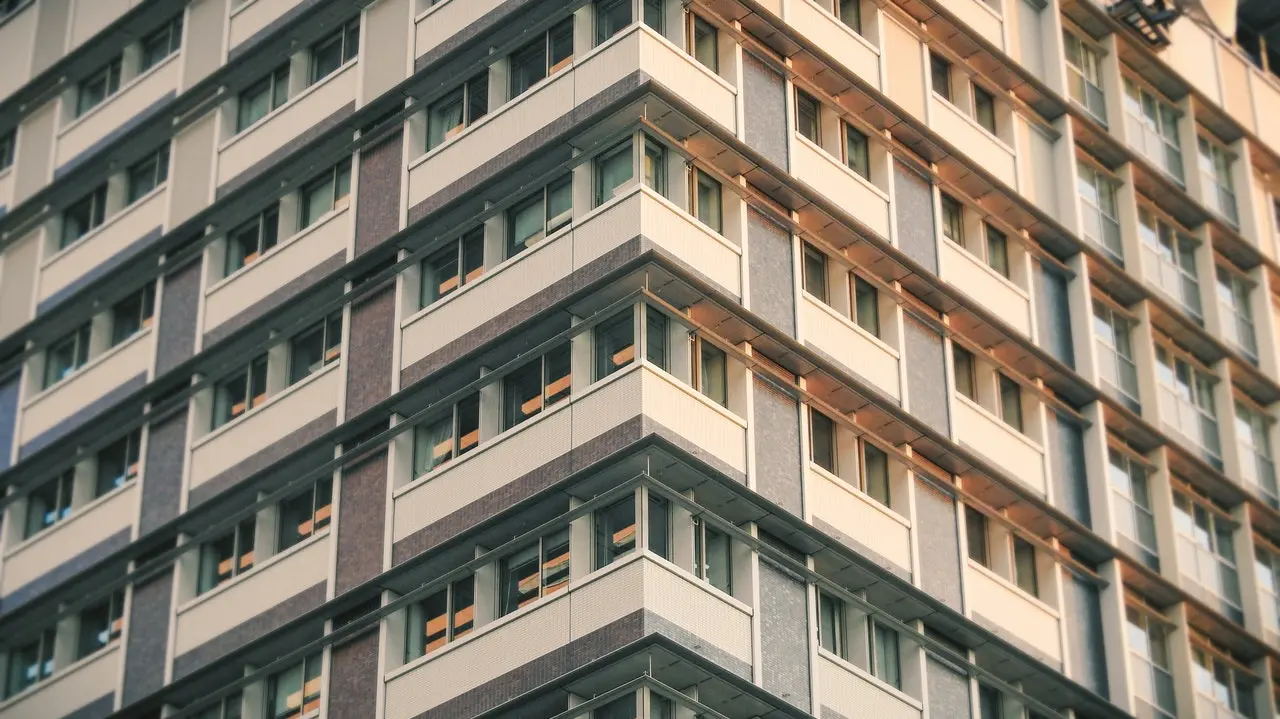 Pros and Cons of Rent Control
The subject of rent control has become increasingly popular over the last couple decades. As rent prices continue to skyrocket across the country, more and more tenants get priced out of their homes and neighborhoods. This is why the majority of tenants are in favor of…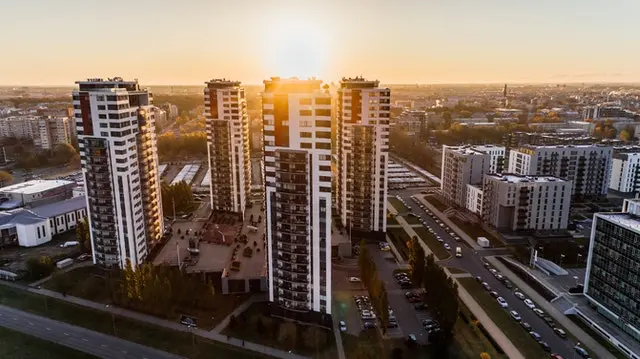 Section 8 in San Diego: How It Works
Rental assistance in San Diego is a hot topic as of late. Many landlords and property managers have heard of Section 8, but don't know all the ins and outs of the program. As of January 2020, all landlords and property managers are required to accept Section 8 housing vouchers as a form of income…