Why You Should Allow Pets in Your Rental Property
Allowing pets in your rental property can be a great thing. It attracts more renters and increases your rental income.
It's no secret that people love their pets, often making them honorary family members. Roughly 70% of households in America have at least one pet, but they're still a cause for concern for many rental property owners. They're afraid pets will destroy their home and be a disturbance to neighbors.
We understand our clients' concerns regarding allowing pets in their property, especially if they've never rented it out before. Why should they allow pets when they could potentially damage their home? Although many property owners are aware of the risks of pets, they don't know about the benefits. 
One of the biggest reasons to allow pets in your property is that it nearly doubles your renter pool. Over 50% of renters have pets and are looking for homes where their furry friends are happily accepted. 
More renters applying to your home means more qualified applicants to choose from. Because you'll have more applicants, you can rent out the property quicker, which means it will spend less time on the market and save you money. 
Another thing to remember is that some renters will sneak their pets in anyway, regardless of whether they are allowed to or not. They would rather risk a pet violation than give it up or scramble to find a place that allows it. In this instance, you would have to serve the renter a notice to remedy the situation or they would face eviction. Either way, it's a hassle for all parties involved. 
Occasionally, renters will register their pet as an emotional support animal (ESA) to bypass this process and your rental criteria. Service animals and ESAs cannot be refused because they are working animals, not pets.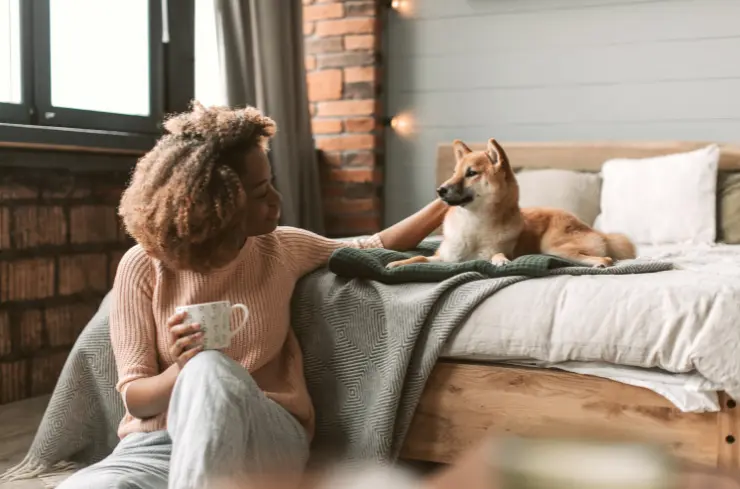 Property owners often worry about allowing pets because they fear they will damage their home by scratching up floors, damaging fences, and destroying carpets. 
This is why we recommend charging the tenant a pet rent or pet deposit, which can be used to clean or repair any pet damages. Pet rent is in the form of a monthly fee; a pet deposit is a lump sum that the tenant pays upon moving in. Not only does charging this additional fee protect you from pet damage, but it also puts extra money in your pocket.
You should only charge one of the two options. When you overcharge a tenant on pet fees, they might certify the animal as an ESA. Tenants with ESAs and service animals cannot be charged a pet deposit or pet rent. Additionally, if the tenant takes you to court because you charged the double fee, the judge will likely side with them.
Pet Owners Often Renew Their Lease
As a rental property owner, one of the biggest costs you will face is vacancy cost. When your home is vacant, you aren't receiving any rental income. Each time a tenant chooses to vacate your property, the clock starts ticking and the rush to acquire a new tenant begins. 
One of the great things about tenants with pets is that they are more likely to renew their lease. When they find a property they like that accepts their pet, they won't want to deal with the hassle of moving again or finding another home that allows pets.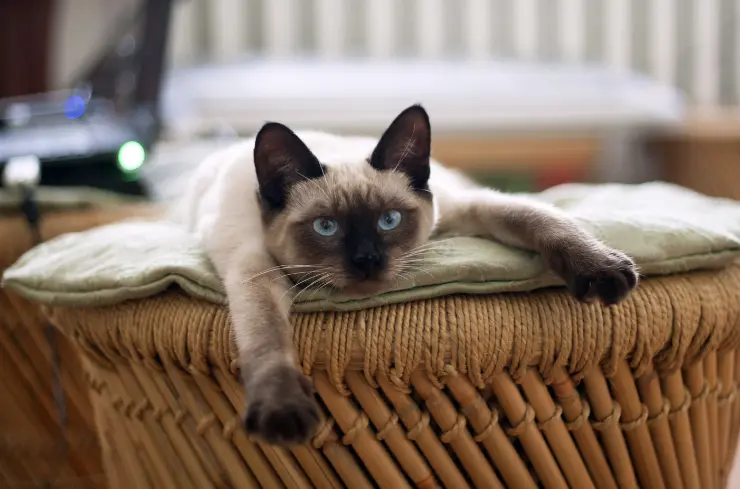 You Can Apply Restrictions
Accepting pets in your property doesn't mean accepting all kinds of pets. You can set restrictions on weight, breed, age, and the number of pets allowed. 
The most common breeds that landlords prohibit are pit bulls, rottweilers, dobermans, and german shepherds. These breeds are often deemed more aggressive than other breeds. 
Some landlords prefer to focus on age rather than breed. Many of them don't want to allow dogs under the age of one because they are more likely to damage the property. 
We recommend outlining the criteria for accepted pets, just like you would a tenant. When someone applies to your property, you should request a photo and description of the animal and its vaccination record. You can ask additional questions, such as how long they've owned the pet, if it is trained, and does it have a history of aggression. 
Remember, your pet criteria will not apply to service and emotional support animals. They are NOT considered pets; therefore, any restrictions on age, breed, and weight will not apply to them. 
When you perform a tenant reference check, ask the tenant's previous landlord if they had their pets while living in their property. Their answer can provide some insight into what the pet was like or if it caused damage to their property.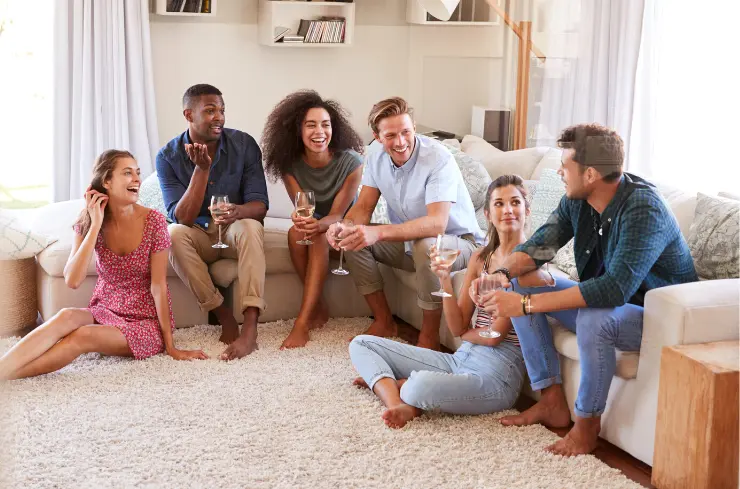 Once you've decided to allow pets and determined your criteria, add an addendum to your lease with all necessary information. It should include all relevant info about the pet, terms of the pet rent/deposit, rules pertaining to the pet, and the process for adding another pet to the lease. 
Allowing pets in your property doesn't have to be a source of stress. With more renters to choose from, a pet deposit to cover damages, and thorough pet screening, you can protect your property and feel confident that your tenants will take care of it.
We make owning rental property easy.
We've helped over 1,000 San Diego landlords live the good life and we're ready to help you too. Whatever you choose, you're heading in the right direction. You will live the good life!
We believe that education is empowering.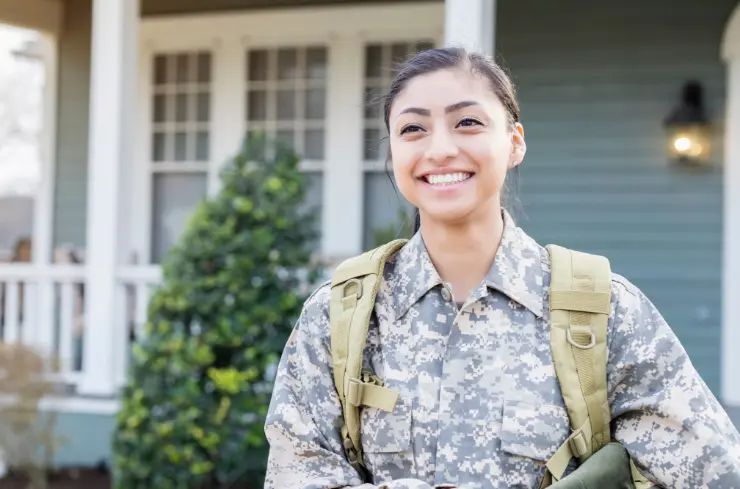 Check out our list for San Diego military discounts! San Diego is home to over 115,000 service members. In this article, we share 75 deals and discounts in San Diego, California for active duty and military veterans.
Read More »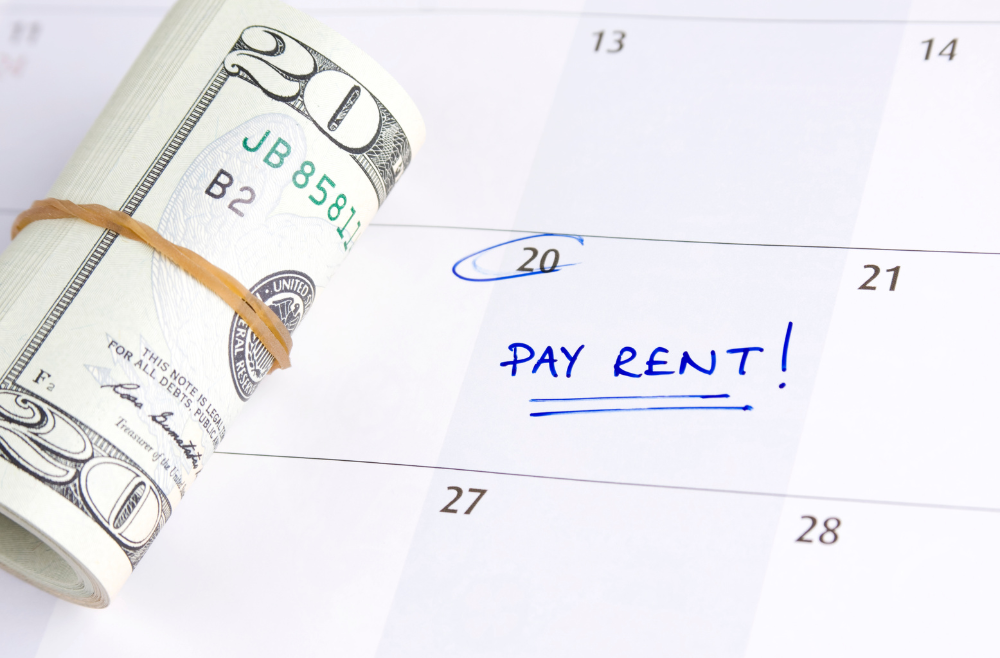 Renting out property can be a lucrative venture. But when tenants fall behind on payments, it can quickly become a stressful and complicated ordeal. In this comprehensive guide, we'll walk you through the steps to take when you tenant doesn't pay rent. 
Read More »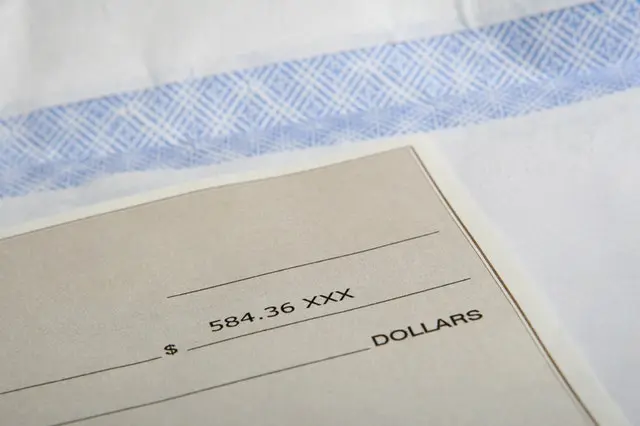 Landlords often aren't sure what they can charge vacating tenants for. We're here to answer the most common questions we get about security deposits.
Read More »