8 Cost-Effective Upgrades to Help Your Home Rent Faster
Wondering what updates are necessary for your rental home? You're in the right place. Here is a list of the 8 most important things to consider updating before you rent out your property.
If you're considering renting your property, you might take a look around and wonder if your home is ready to be rented. At Good Life Property Management, we are often asked what home improvements are a necessity when preparing to rent.
When investing in a property, you want to be sure that you're spending your money on the right things. Renovations can be expensive and you don't want to waste funds on projects that won't increase the value of your home. Thankfully, we've put together a list to help you decide what should be a priority in your home.
The front yard is the first thing that prospective tenants are going to see. It's what most people in the real estate industry call "curb appeal." The front of the house gives prospective tenants their first impression and gives them an idea of what to expect on the inside. An unkempt front yard can not only detract from your home's overall appearance, but from your asking price as well.
Start with the foliage. Any dying or damaged plants should be removed and replaced with new ones. Anything that appears overgrown should be tossed out as well. Shape any bushes or trees that require it. Owners often overlook the irrigation system, so make sure if you have one set up that it works as it should.
If you have a fence, it should be in good condition. Fix any boards that are falling off or flimsy. If it's a painted fence, consider repainting or touching up to make it look fresh. Fences with gate should have functioning latches and shouldn't be too rusted. Families with kids or pets will want to feel safe and a working gate latch will be a necessity for them.
Be aware of any large trees you might have in the yard. Bigger trees can sometimes flow into a neighbor's yard so either have them trimmed or removed. Trim trees that lead up to your roof to avoid any rodent problems. They can climb the trees to access your roof/gutter. Trees also require a lot of water to maintain, so keep that in mind when setting up/repairing your irrigation system.
2. Front Door and Front Windows
When people first walk up to a house, they want the entryway to be inviting. Your front door is the first thing potential tenants will interact with. You don't want it to be rusted, difficult to open, or worn down. An easy way to quickly improve the appearance of your door is to repaint it. Repainting the door is a quick, cost-effective way to boost your home's curb appeal. A paint job will typically cost $100-$300 depending on materials used.
A sturdy front door can last decades, but make sure to inspect it's function if your home is on the older side. An exterior door replacement can cost a couple thousand dollars depending on the material used. Steel, fiberglass, and wood are the most favored.
Additionally, the windows on the front exterior of the house should also be in pristine condition–from the glass on the outside to the curtains or blinds on the inside. This ties back to the curb appeal. Broken or foggy windows are noticed almost immediately when checking out a house. Don't neglect the window screens, either. They should be secure in their frame and be free of holes and tears.
Light fixtures on the porch should be cleaned and work properly. Consider replacing them if they look dated. You should have adequate lighting there as well so change out light bulbs if needed.  While you'll most likely be showing your home unfurnished, it doesn't hurt to place a welcome mat outside for viewings. It helps potential renters view it as a home instead of an empty house.
Probably one of the most important as well as cost-efficient, the exterior paint can make a big impression on potential renters. A deteriorating paint job can make the entire house appear years older than it actually is. You want the outside to look clean and well-maintained.
Paint on the interior should be in good condition as well. Walls should be presentable–free of nails, scuffs, and scratches. Neutral colors such as whites, tans, and light greys tend to work best. Avoid gender-suggestive colors like bright pink, purple, and baby-blue. You'll want to paint the trim, if there is any, in a slightly lighter or darker color than the walls.
There are a number of different finishes you can choose for your rooms. Some people prefer a semi-gloss because it is easier to clean and it resists mildew. Others like a matte finish because it's easier when it comes to touch ups. Think about the location of your home and who might be living there.
Professional paint jobs should last around 7 years, but for rentals it's usually closer to 3-5 years. You'll have normal wear-and-tear, slight scuffing, and minor scratches likely after each tenant. You can determine whether you need to repaint the entire room or do a couple touch-ups once the place is vacated.
The appliances in the home set a good example of what tenants can expect from you. You don't need to have the latest model of microwave, but it should be clean and have all of its features working. The lights in the oven and microwave should be functional. Refrigerators should be of appropriate size and in a location that makes sense with the kitchen layout. Check the water filter in your fridge and replace when necessary.
If there's a dishwasher, be sure to clean it and make sure the racks work as they should. Racks can be a pricey replacement depending on the model of dishwasher. If the racks aren't in good condition, you might opt to replace the dishwasher instead. Dirty, grimy appliances are not only off-putting to your renters but are also a source of many maintenance orders. Your willingness to provide functional appliances shows your investment in your tenants.
If your home has washer and dryer hookups, it's best to include the appliances as many renters may not have their own. Having to purchase these appliances will greatly increase their move in costs and will prevent many potential tenants from applying for your property. If the tenant does not have their own, and you can even negotiate a slightly higher rent if they were to be included.
Make sure your HVAC system is functional and the filters are cleaned. Clunky, old HVAC systems take away from the quality of you home. Routine maintenance on these machines can also prevent it from having any major issues or breakdowns in the future.
Blinds that are falling apart can make the entire property look dated. Old, worn-out blinds are very easy to spot and because they are an easy fix, prospective tenants might wonder why they were not replaced in the first place.
Over time blinds often become warped by heat or humidity damage, causing them to lose their straight shape. These will need to be replaced, possibly with a sturdier model that will hold up over time. Stay away from cellular shades. These are much harder to keep clean and break more easily than their alternatives.
Door blinds should be vertical and in good condition. Avoid material that feels flimsy and make sure the blinds are secure and won't fall off when moved. For windows, Good Life typically recommends faux-wood. These are easier to clean and hold up better over time.
If you have curtains, make sure they are clean and coincide with the house interior. If the house is modern, you don't want curtains that look like they belong in 1970s. Cohesion is key.
6. Light Fixtures and Fans
Nice lighting allows people to envision themselves living in your home. New fixtures and ceiling fans are an easy, inexpensive fix that make a big difference in a home viewing. Changing outdated fixtures can also make your home appear more modern.
Make sure all lights are working and at an appropriate brightness. Soft lighting is preferred in bedrooms and living rooms whereas brighter lighting is useful in the kitchen and the bathroom. It's okay if they are not all brand new fixtures, but make sure they are clean and complement the home.
LED bulbs are highly preferred over incandescent bulbs. While the might cost a bit more at the initial purchases, they can save you some money when it comes time to pay the electric bill. You can even purchase ones that can be dimmed. For more on why LED lights are the best choice, check out this article. 
Opt for ceiling fans that are controlled by hanging strings as opposed to remotes, as remotes are more easily lost or broken. They should be clean and in appropriate areas. You don't want a fan directly over the dining room table because it can cool down your food during dinnertime. Think about replacing it with a chandelier to keep the lighting and ditch the mild breeze.
The kind of flooring you have in living areas can make or break your home. This is a tricky one because flooring can get expensive, but it can also significantly add to the value of your property. Tenants love hard surface flooring and prefer it in the kitchen and living areas, but less expensive alternatives are OK too (think vinyl or laminate). Hard floors are typically easier to clean and give the house a modern feel.
Carpet is okay in bedrooms but refrain from putting it in the bathrooms as they can be more prone to water damage. This is usually a negative for many prospective renters.
If there is carpet in the home, be sure to have it cleaned before any photos/marketing takes place. Well-maintained carpet is an easy thing to achieve and makes a big difference when it comes to photographing your home.
If your carpet has a lot of deep stains, pet damage, etc., you might want to consider replacing it. Carpet replacement can be relatively inexpensive you choose olefin or polyester. These fabrics are typically around $2 per square foot. If you opt for a more luxurious choice like wool, you could be paying upwards of $9 per square foot.
8. Kitchen & Bath Cabinets
Faulty cabinets might not seem like a big deal, but one of the first things a potential tenant does when they arrive to the kitchen is open a cabinet. If one is barely hanging onto the hinge or the paint/wood is chipping off, it detracts from the functionality of the kitchen. A new paint job and hinge replacements can make a big difference for a low cost.
The shelves inside the cabinets should also be clean. You might find water-damaged shelves under the kitchen sink where a faucet or garbage disposal once leaked. Depending on damage level, these might need to be replaced.
Drawers should also be in top-shape. They should be aligned correctly and not get stuck during use. If they are lined, make sure the inside is clean and replace the lining if needed. If you have extra money to invest, you can replace your current drawers with soft-close drawers. These minimize damage over time and add a level of sophistication to the home.
Overall, make sure everything works as expected. Prospective tenants will quickly notice something that is out of order. You want your house to be move-in ready and pleasing to the eye. If you think you might be ready to put your property up for rent, give Good Life a call today and we can help you through the process!
Want more tips on being a successful landlord? Download our guide! 
We make owning rental property easy.
We've helped over 1,000 San Diego landlords live the good life and we're ready to help you too. Whatever you choose, you're heading in the right direction. You will live the good life!
We believe that education is empowering.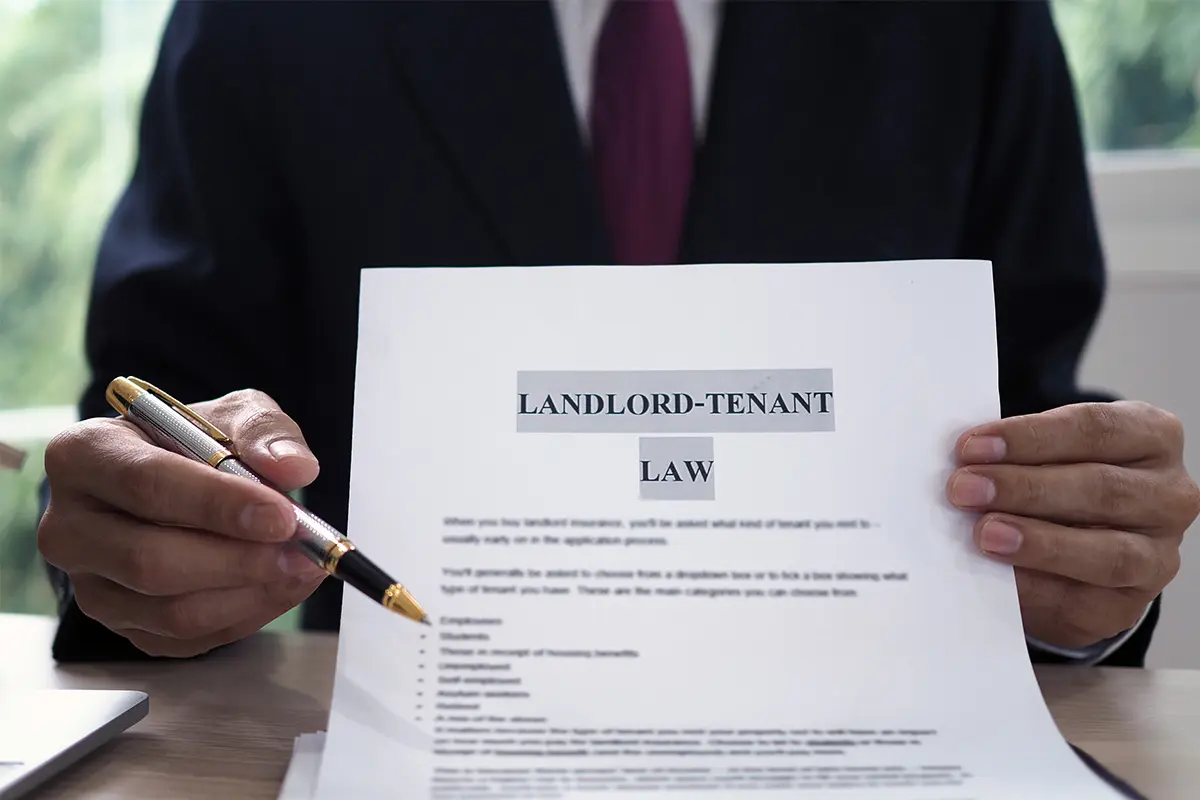 The City of San Diego recently passed new tenant protection laws stricter than AB 1428 that will change the way landlords rent and evict tenants.
Read More »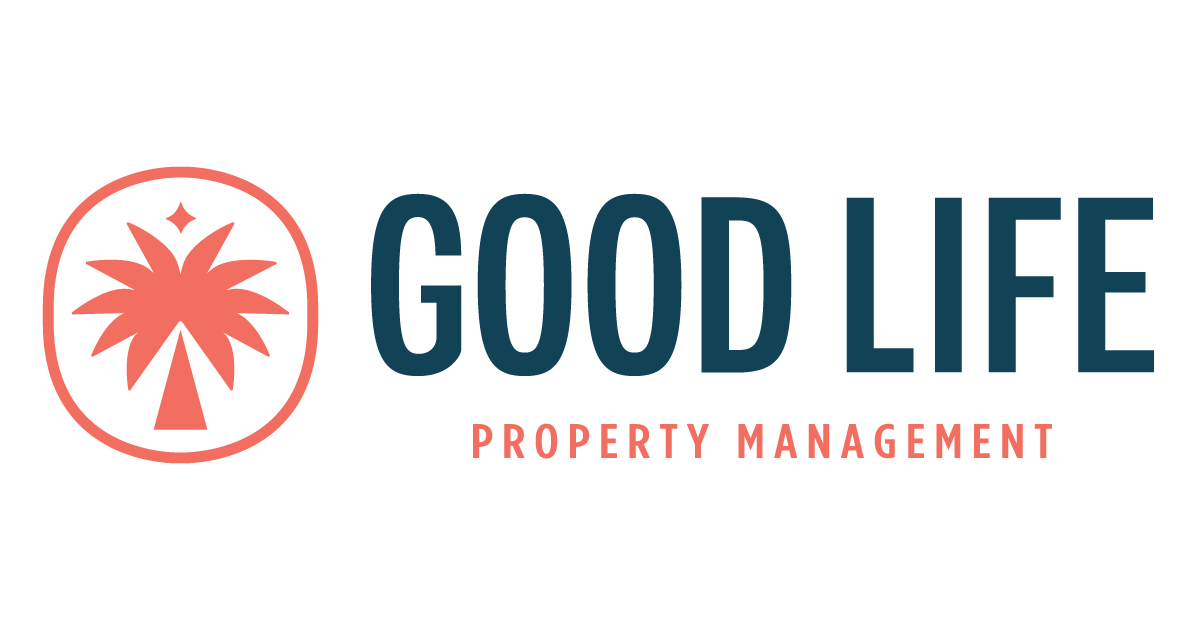 Over the past few months, the Good Life team has reflected on everything that our brand has stood for and everything that we aspire to be.
Read More »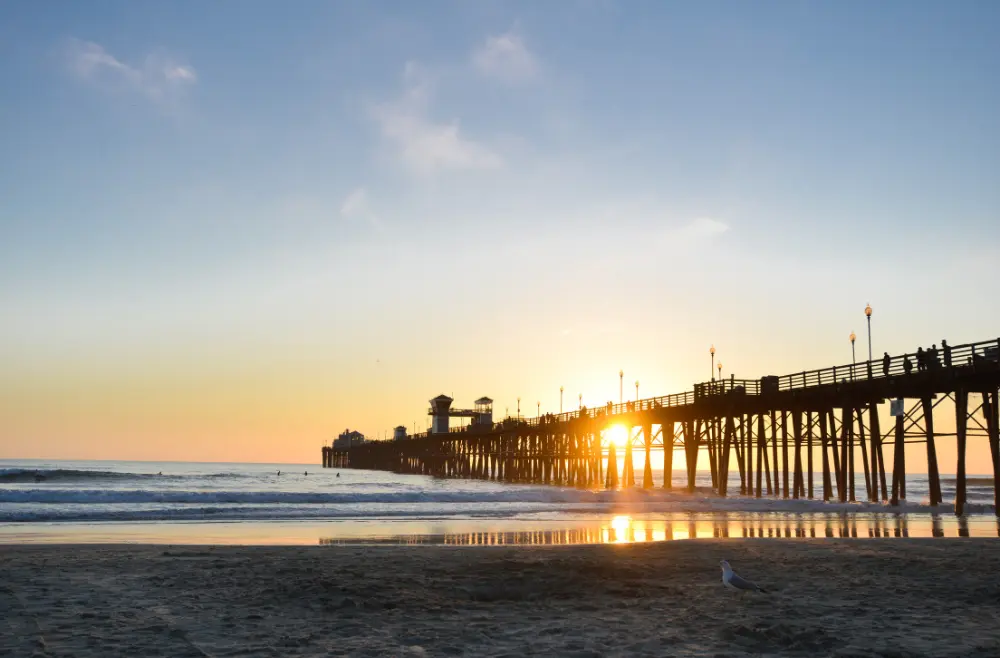 The best San Diego neighborhoods are definitely worth investing in because home values in San Diego are constantly on the rise.
Read More »