The Unexpected Military Landlord: A Guide to Managing Your Property
Being a military landlord doesn't have to be stressful. These tips will help set you and your rental property up for success.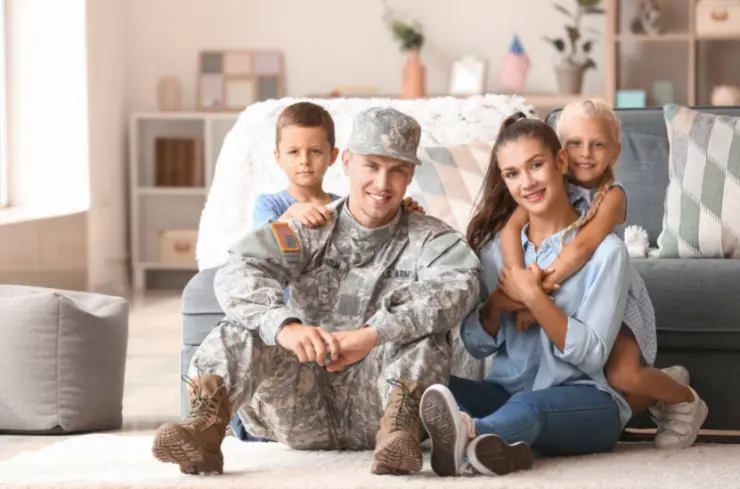 Being a landlord can be a daunting task, especially if you are in the military. Maybe your PCS orders arrived earlier than expected, or your plan to sell your property isn't going as easily as you'd hoped so you've pivoted to renting. Either way, you may be wondering where to start.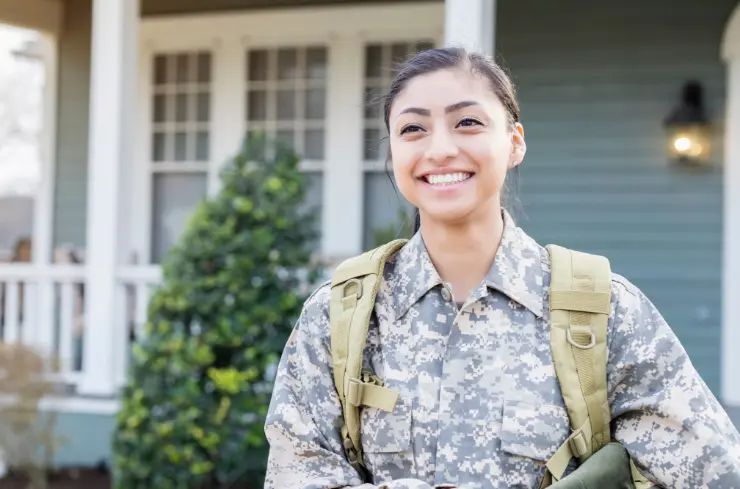 Permanent Change of Station or Deployment
One of the most common reasons you might be in the position to become a landlord is  permanent change of station (PCS) or deployment orders. One minute you're residing peacefully in your home and the next you're having to decide if you should rent or sell it. Odds are, you don't have much time to make this decision. 
Selling your property might be a good option if:
The market conditions are right
You have no interest in living in the house in the future 
You don't want to own a rental property in that particular market 
You don't want to deal with finding a property manager and don't want to self-manage
Continuing to own the house is going to be stressful
However, holding on to your property and renting it out provides benefits as well. In a city like San Diego, home values appreciate over time. You will always have the option to sell for a great price in the future or you can leave your home to a family member and build generational wealth. In the meantime, you can collect passive income from it by renting it. 
San Diego is a town that's ripe with renters. Homes are rented within a matter of days, often with multiple applications. This allows landlords to find great tenants who stay for a long time. 
If you choose to rent, you have a couple of different options when it comes to how you want to manage your property and what will be required of you. 
Your first option is to manage your property yourself. This will be more challenging since you won't be near the property, but it is still possible. We recommend appointing a friend or family member for anything that requires attention on the ground, such as completing a walkthrough. 
There are three main parts to rental property management: marketing, leasing, and general management. With marketing, take quality pictures and videos of your home. Tenants want to envision themselves living there, so we recommend doing this once you've removed your furnishings. 
You should also write a descriptive listing for your home. Describe notable features and state what's included, such as stainless steel appliances, central AC, and a backyard. Make sure to note which appliances and fixtures are provided as is, (i.e., will not be altered). 
Before posting the ad, create a written rental criteria for applicants. This should include things like what a completed application looks like, credit score requirements, some common reasons for denial, and details about move-in and security deposits. 
Once your property is live on popular websites like Zillow, Trulia, and Hotpads, it's time to begin the leasing and screening process. Review each application thoroughly and run any necessary background checks. You'll soon find a qualified tenant and fill your vacancy! 
After your tenant moves in, your only concern will be general property management. This includes rent collection, establishing communication standards, and maintenance upkeep. Establish how you want to receive rent (we recommend electronic payments) and inform your tenant of how they can contact you and submit maintenance requests. Since you won't be local, you can designate a different point of contact if you prefer.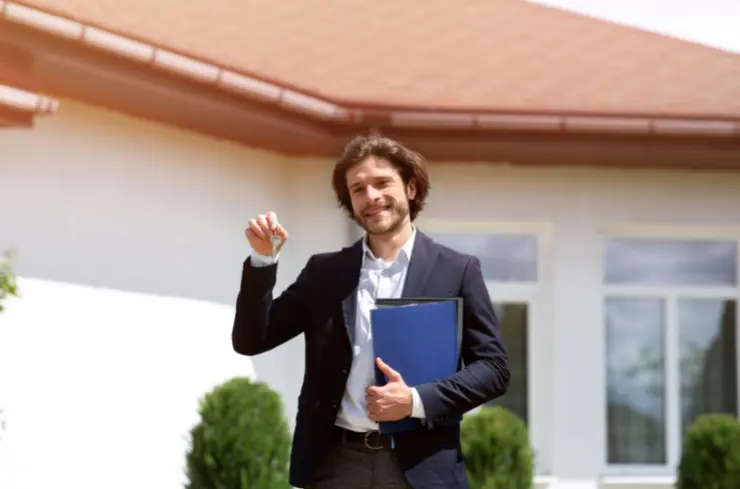 Hiring a Property Manager
Living thousands of miles from your rental property can make it challenging to be a successful landlord. Even properties with great tenants require active management. The easy option for many property owners is to hire a property manager. For a percentage of the monthly rent, a property manager can handle all of the aforementioned duties and more at your behest. 
The trick is to find the right property manager for you and your property. You want someone with a good amount of experience, a proven track record, and extensive industry knowledge. Check out their reviews on Yelp and Google, and see if their company provides educational content, such as blogs, videos, and guides, etc.) 
We recommend asking friends and family for referrals as well. This can provide insight on their experience with a specific company, good or bad. 
Once you find a few companies you would like to interview, compile a list of questions you plan to ask them. Inquire about how their company is structured, who will be managing your property, and how repairs are handled. For a full list of questions, check out this blog post. 
Now that you've decided who will be managing your property, it's time to get your finances in order. Managing a property is essentially running a small business, whether you manage it yourself or not. 
We encourage you to meet with your accountant to discuss any changes to your tax situation. Expenses related to keeping a residential rental property up and running are considered tax deductible. Consider opening up a separate bank account for your rental property, too. This will help you track expenses better and keep things organized. 
You should also prepare for maintenance costs. Set aside a fund for general maintenance, deferred maintenance (i.e., maintenance you have put off but need to complete before a tenant moves in), and emergency maintenance. If you have a property manager, they will likely have a process for handling this. 
If you hired a property manager, request that any relevant bills be sent to them instead of you. If they allow it, update your mailing address for the bills to go to their office. 
Designate a Point of Contact
There may be times when your property manager needs to contact you regarding an issue with your property. Maybe your tenant violated their lease and they want to know how you wish to proceed. Maybe you had a minor water leak and they need your approval to move forward with repairs. It could also be something as simple as approving a lease renewal amount. 
In any event, you'll want to provide your manager with a point of contact who can be reached in the event you're unable to respond. Brief this point of contact on relevant topics, and let them know what is OK to approve.
We make owning rental property easy.
We've helped over 1,000 San Diego landlords live the good life and we're ready to help you too. Whatever you choose, you're heading in the right direction. You will live the good life!
We believe that education is empowering.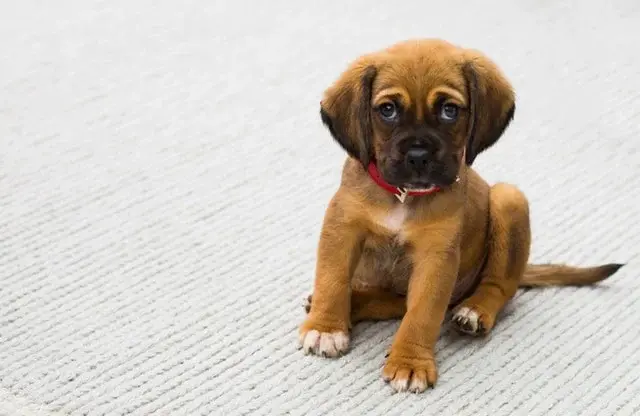 There is a lot of confusion surrounding service animals, emotional support animals, and housing regulations. We're here to explain how these support animals affect your rental property.
Read More »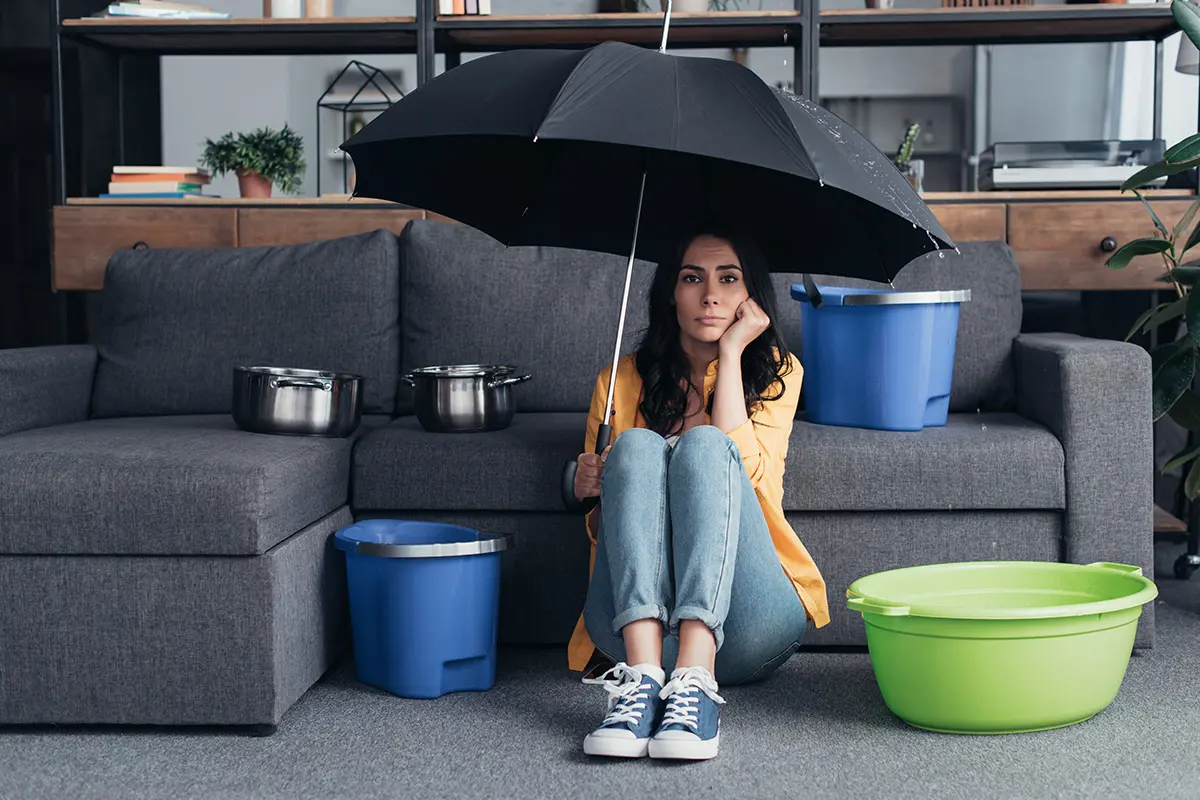 Water damage in a rental property can be a significant headache for landlords and tenants. In this blog, we'll explore how to handle water damage.
Read More »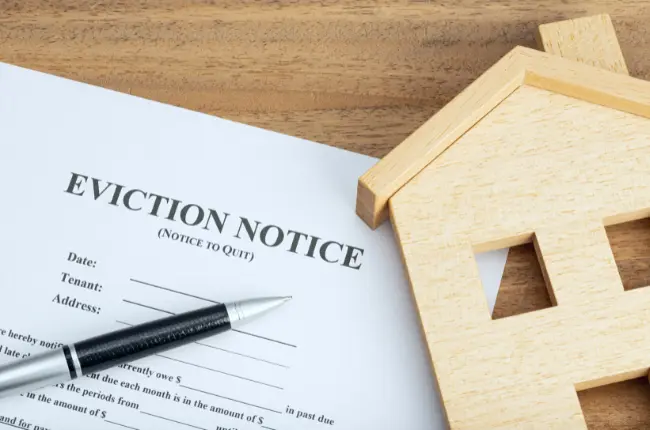 The eviction process in California can be lengthy and costly. We review all of the steps involved in the process and what it might cost you as a landlord.
Read More »