The Definitive Guide to Espresso Martinis in San Diego, CA
We're on the hunt for the best espresso martini in San Diego. Check out this list of the ones we've tried so far.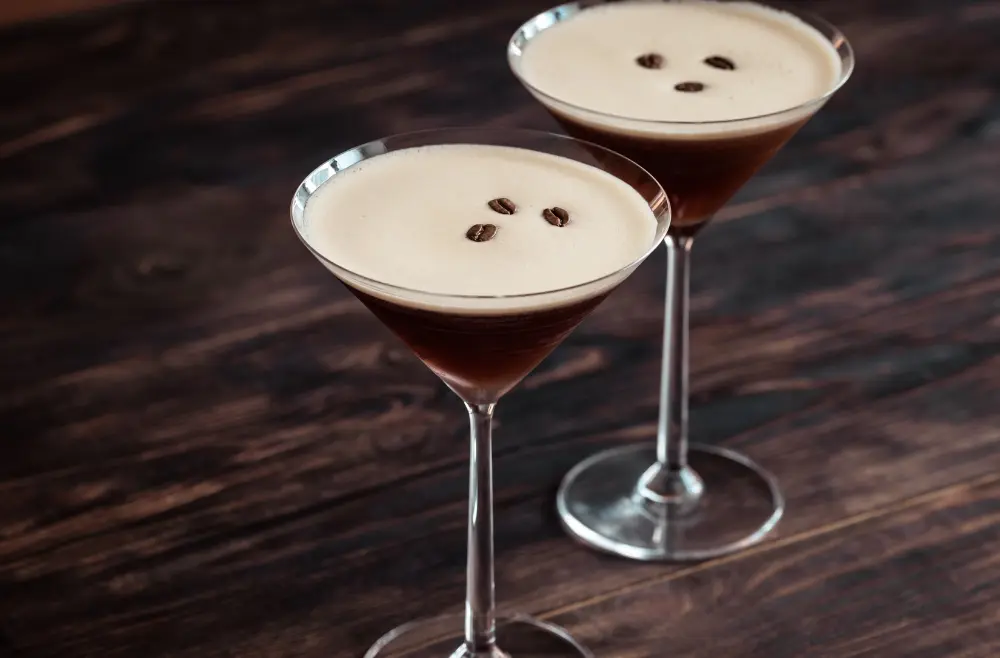 The espresso martini has become the "it" drink of the 2020s. Restaurants and bars throughout the city are coming up with their unique spin on the drink in hopes of standing out among the competition. But who has the best espresso martini in San Diego? 
Our mission is to answer that for you. We're on the hunt for smooth, tasty espresso martinis that we'll be thinking about long after we leave the bar. This is part one in our series, so if we missed your favorite spot, let us know! 
Out of all the espresso martinis we've tried so far, this one takes the top spot.
RustiCucina's
signature drink is everything you want in an espresso martini: It's smooth, has the perfect amount of foam, has a tasty garnish of cocoa powder, and a light drizzle of chocolate syrup. This was the favorite among our team because it was light on dairy, and the garnishes elevated it to a new level.
Adding banana flavoring to an espresso martini is a big risk, but it pays off for Animae. While it won't be for everyone, these banana liqueurs add a unique, delicious flavor that we couldn't get enough of. This is a perfect drink for those who want something a little out of the box.
There's no better way to end your night than with a decadent espresso martini from Lavo. Instead of light foam, it's topped with a thick, vanilla crema and tiramisu dust. It tastes more like a dessert than a drink, in the best way.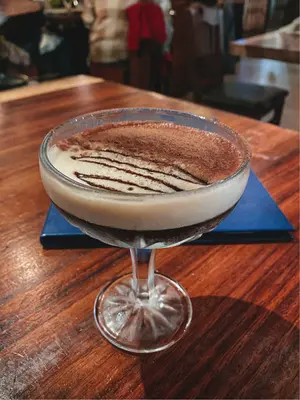 Who says espresso martinis are just an after-dinner drink? Local brunch spot Cafe21 offers espresso martinis bright and early. If you're on the hunt for a classic espresso martini, this will be your spot. They use a hazelnut liquor that doesn't overpower the drink but instead complements it. 
Head down into this Alice in Wonderland speakeasy for an espresso martini with a fun twist. Vin de Syrah uses rum instead of vodka and pairs it with fresh cold brew and walnut bitters. It's a definite crowd pleaser! 
Moe's is for people who want minimal frills. Closer to a shot of espresso than a dessert drink, it can be too bland for some due to the lack of foam and sweetness. This was favored among our team members who prefer black coffee.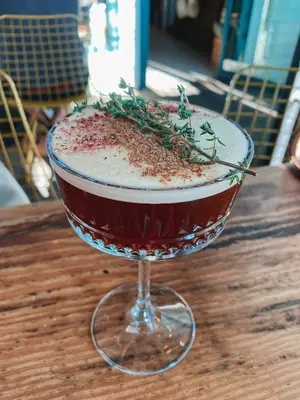 Paradisaea is one of our favorite San Diego restaurants, but sadly their espresso martini didn't work for us. This was the only one we tried where the vodka significantly overpowered the espresso. If strong drinks are your vibe, you might prefer this one!
Intrigued by the idea of an espresso martini tree, we had high hopes for the Coco Maya martini. Although beautiful in appearance, the martinis were lacking. "The presentation gets a 9/10, but the whipped cream didn't blend with the rest of the drink and the champagne flute made it difficult to drink," local Good Life team member, Dave, noted. 
Did we miss your favorite spot? Leave us a comment below, and we'll try it out next time!
Looking for more awesome San Diego content? Subscribe to our blog!
We make owning rental property easy.
We've helped over 1,000 San Diego landlords live the good life and we're ready to help you too. Whatever you choose, you're heading in the right direction. You will live the good life!
We believe that education is empowering.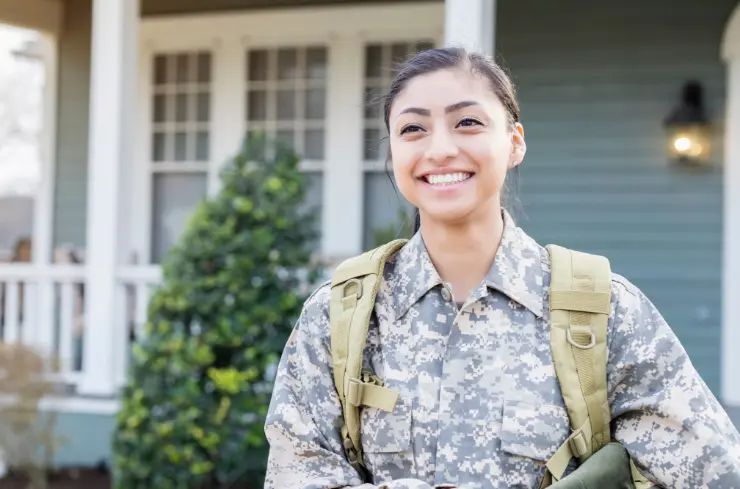 Check out our list for San Diego military discounts! San Diego is home to over 115,000 service members. In this article, we share 75 deals and discounts in San Diego, California for active duty and military veterans.
Read More »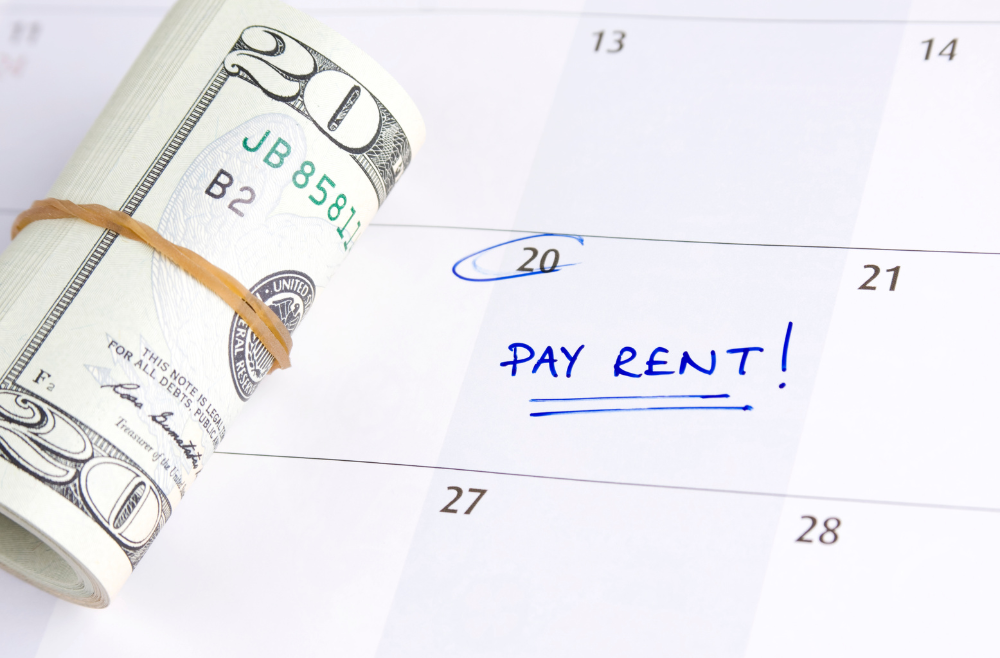 Renting out property can be a lucrative venture. But when tenants fall behind on payments, it can quickly become a stressful and complicated ordeal. In this comprehensive guide, we'll walk you through the steps to take when you tenant doesn't pay rent. 
Read More »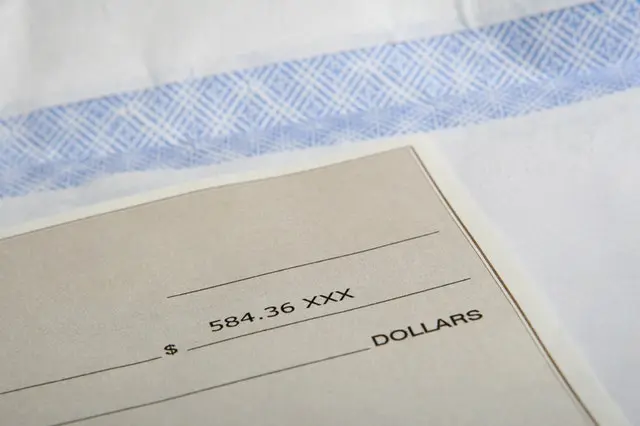 Landlords often aren't sure what they can charge vacating tenants for. We're here to answer the most common questions we get about security deposits.
Read More »