Renovating Your Rental Property: Tips and Design Trends
It's a good idea to renovate your rental property every now and then. These are the updates that are worth your money along with some 2023 design trends.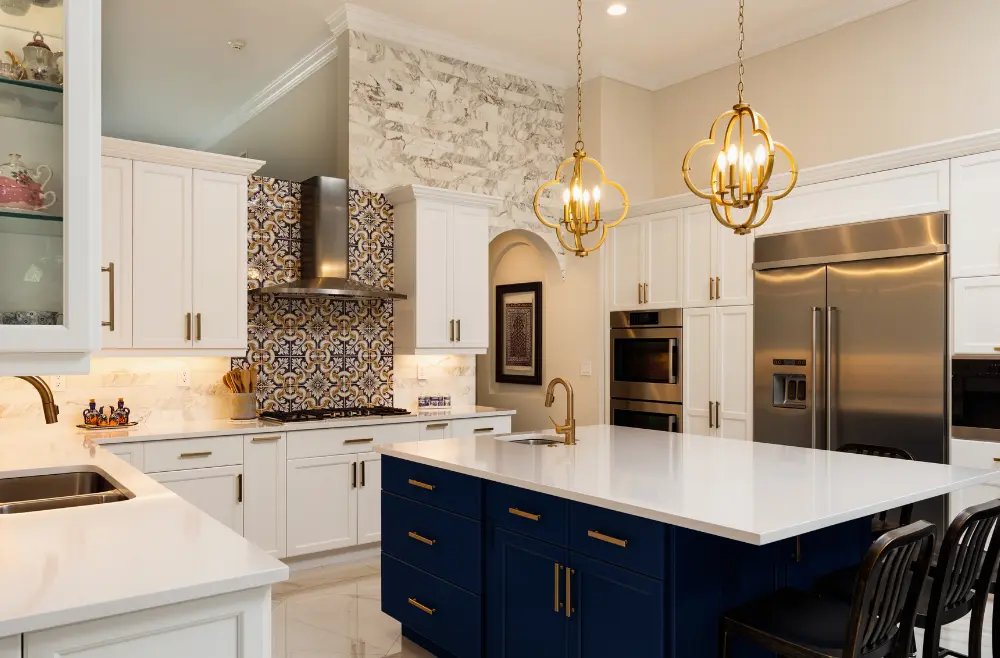 Renovating your rental property to maintain its aesthetic appeal and practicality goes a long way in helping to attract and retain tenants. Although it helps to keep renovations within your budget, the costs could pay off — literally — in the long term by increasing the value of your property.
Whether you want to go big or small, consider the following renovations to help keep tenants happy and your rental future secure.
Budget-Friendly Interior Renovations
One of the most cost-effective yet essential upgrades you can make to your rental property is to paint the walls. Although you should keep the colors neutral, you don't have to opt for stark white, either. Warm up the interior with soft grays or creamy whites.
Those dark wooden cabinets that looked like they were installed in the 1980s may be an eyesore, but you don't have to replace them. Repaint them instead, and switch out any old-fashioned hardware with something sleek to instantly transform your kitchen.
Add New Water Fixtures, Switch Plates, and Lighting
Upgrading the small details throughout your rental property can elevate it to new heights. Replacing older kitchen and bathroom fixtures with modern ones, changing out the switch plates with something more decorative, and adding pendant lighting over a kitchen island and hanging wall lights in the living area will warm up the space and make it more enticing to prospective tenants. Another neat trick? Swap out lightbulbs that emit cold, harsh lighting with cozier ones.
Refresh Bathroom Tile Grout
One of the most cost-effective upgrades is to replace dirty and moldy grout in the bathroom shower.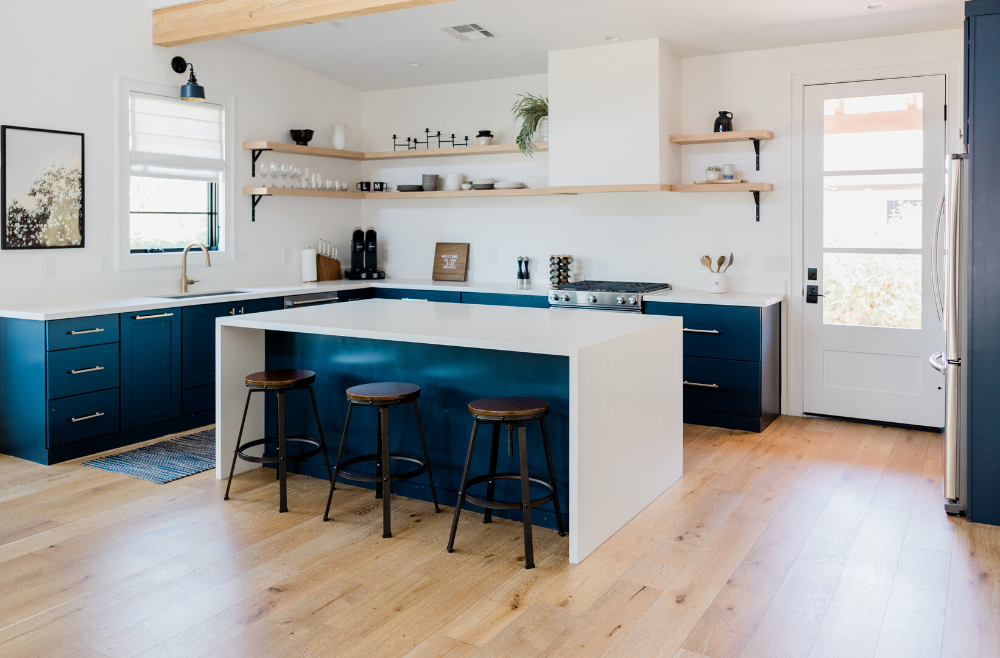 More Costly Interior Renovations
Install Hardwood-alternative Flooring
Many people consider carpets outdated and dirty and prefer hardwood-alternative flooring, including laminate and vinyl options. "Wood" floors are also easier to clean when preparing a recently vacated unit for the next tenant. If you want to cut costs, install carpet in lower-traffic areas, such as the bedroom(s).
Energy-efficient Appliances
If your rental property has older appliances, replace them with energy-efficient ones. Although this requires higher up-front costs, it will save on utility expenses and also help reduce greenhouse gas emissions. Washers/dryers, dishwashers, and refrigerators are some of the most "green" appliances and tend to have long lives.
Replacing your older windows with new ones is another way to save energy — possibly hundreds of dollars per year. And they could last at least 20 years with proper maintenance.
Upgrading bathroom vanities that are worn, damaged, and/or outdated will completely change the look of your bathroom. Although vanities can be expensive, you can buy one from a building supply warehouse. However, small vanities are relatively budget-friendly, and you can find them at retail stores, such as The Home Depot or Lowes.
Add Smart-home Technology
A growing number of renters are demanding rental units equipped with smart-home technology. This convenient home automation system lets tenants control home devices from their smartphones and other wireless gadgets throughout their units, such as door locks, security systems, lights, thermostats, and appliances.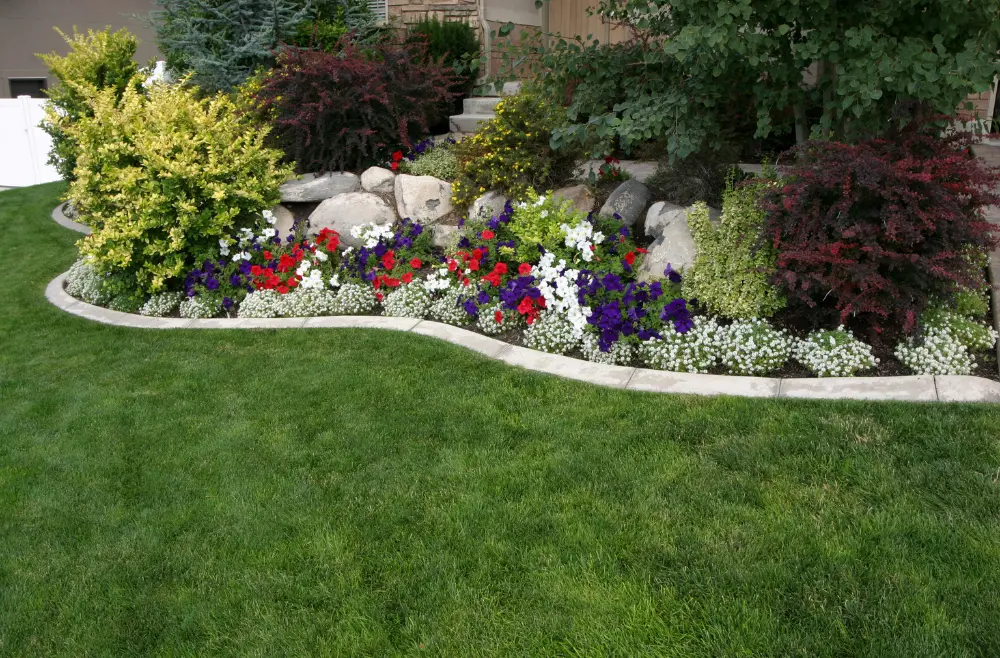 Your property's exterior is a prospective renter's first impression, so it should be as attractive as possible. Cutting the grass, trimming the hedges, and clipping any hanging tree branches will help maintain an inviting appearance, but you could further enhance your landscaping by planting bushes and flowers. Limit this expense by purchasing hardy bushes and perennial flowers.
Add a fresh coat of paint to your rental property's exterior or power wash it if it's overdue for a cleaning. Also, clean your gutters and repair cracks and broken segments on parking lots, walkways, and driveways.
Exterior lighting not only enhances the integrity of your rental property, but it also helps ensure safety. Make sure that any obscure areas are well-lit, and quickly replace bulbs that burn out.
If you're planning on making various upgrades to your rental property, you may wish to incorporate some of the design trends that are looking to take shape for 2023:
If you're going to replace kitchen and bathroom fixtures, consider installing gold ones for an elegant finish.
White is in, and hanging white pendant lights or white wall lights is a wise choice. Plus, white goes with everything.
White kitchens — from cabinets to countertops — are again in style (But when were they ever really not?) You can't go wrong with white, especially in a rental property where styles and accent color preferences vary from one tenant to another. The only white not recommended? Appliances. Go for stainless steel instead. 
Side note: The one current rival to the white kitchen is dark, textured countertops, which have become increasingly sought after.
If you want to install new flooring, cork has grown in popularity. Highly durable and eco-friendly, cork flooring can be a bit pricey, but this long-lasting material is a reliable choice for any irresponsible tenants who may come your way.
Gold fixtures already evoke the art-deco style, but gold pendant lights and wall lights are other options for adding this classic look to any space.
Whether you want to make big or small changes, or you have a tight budget or one with some "wiggle room," there are plenty of ways to improve your rental property to make it more suitable for your tenants and gain a better return on your investment.
We make owning rental property easy.
We've helped over 1,000 San Diego landlords live the good life and we're ready to help you too. Whatever you choose, you're heading in the right direction. You will live the good life!
We believe that education is empowering.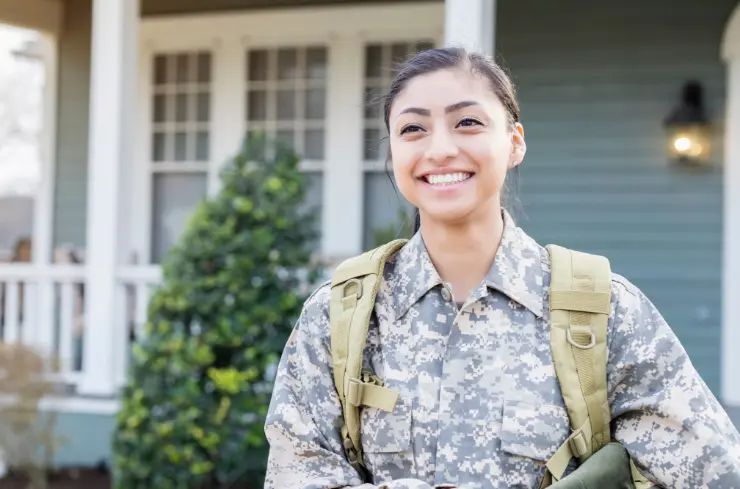 Check out our list for San Diego military discounts! San Diego is home to over 115,000 service members. In this article, we share 75 deals and discounts in San Diego, California for active duty and military veterans.
Read More »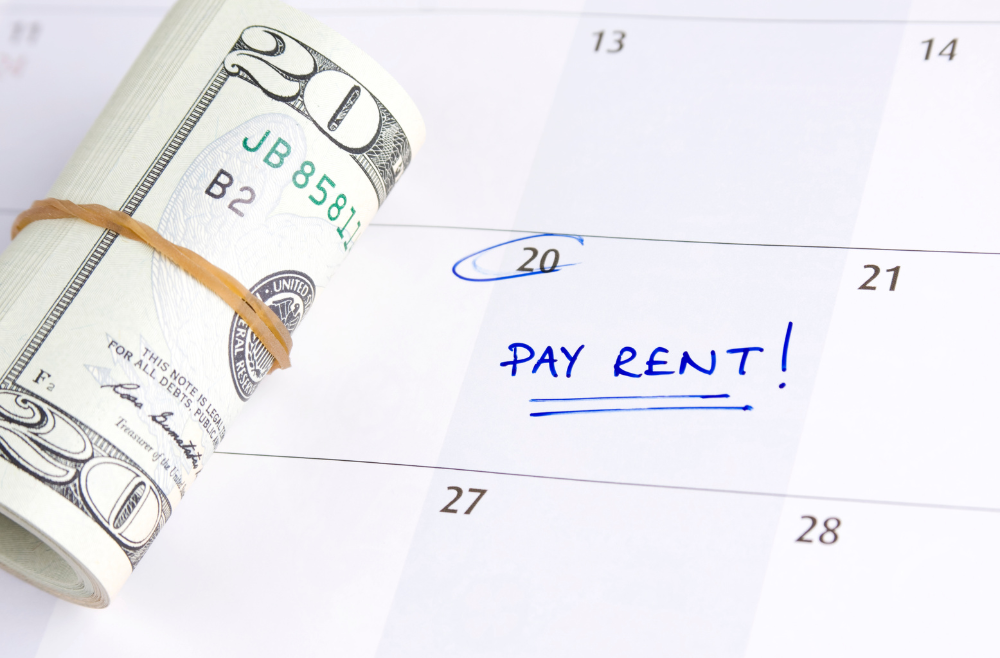 Renting out property can be a lucrative venture. But when tenants fall behind on payments, it can quickly become a stressful and complicated ordeal. In this comprehensive guide, we'll walk you through the steps to take when you tenant doesn't pay rent. 
Read More »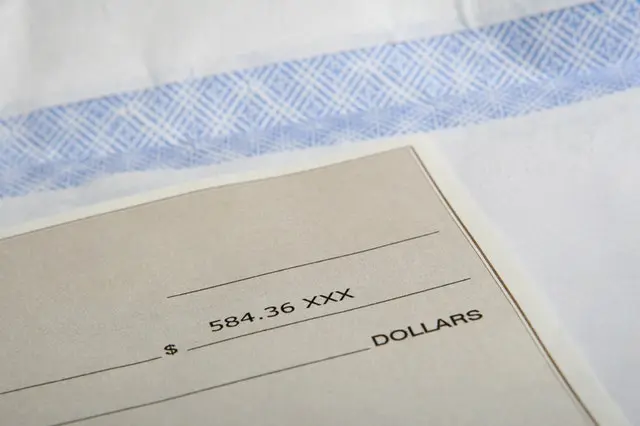 Landlords often aren't sure what they can charge vacating tenants for. We're here to answer the most common questions we get about security deposits.
Read More »