Property Management vs. Self Management vs. Lease Only: Which is Best For You?
There are a few key factors when determining if you should manage your own property, hire a property management group, or hire someone for help with leasing only. We're here to break down those factors and help you decide which one will be the best fit for you.
Renting out a property can be an overwhelming task for many people, especially if you have never done it before. Do you hire a property manager or a real estate agent? What does it take to do it yourself? Figuring out who will manage your property is the first step to successfully renting your property.
There are a few key factors when determining if you should manage your own property, hire a property management group, or hire someone for help with leasing only. We're here to break down those factors and help you decide which one will be the best fit for you.
Good Life is a property management company, and we believe that we relieve a lot of the stress that comes with managing a rental, but we do recognize that self-managing or leasing assistance could be a better fit for you.
Today we'll compare self-managing, a property management company, and a leasing-only agent against the following factors:
Time
Liability
Results
Headache-Factor
Cost
Managing your own property is going to be the most time-consuming. You'll be the one that's responsible for preparing the property, hiring vendors for any repairs, selecting the tenant, managing the tenant, and attending to all issues that may come up. You'll need to be available 24/7 because you are the tenant's first point of contact when something goes wrong.
If you already have some experience with these tasks, it will move a bit quicker for you. If this is your first time managing, you'll want to spend extra time reviewing landlord webinars, local and state landlord/tenant laws, and other useful educational materials.
If you prefer to be more involved in the management process, self-managing might be a good fit. You will have total control of any and all decisions involving the tenant and vendors. As long as you are familiar with the laws and marketing tactics, you could be your own manager.
Property managers are a great option if you are concerned with self-managing taking up too much time. If you already have a job or are looking to spend more time with the family, you likely won't have as much time for property management.
A property manager is going to take on the majority of the tasks required. Typically you'll only spend 3-6 hours per year doing landlord duties. This includes conversations with your manager and reviewing pay statements.
Hiring someone to assist you with the leasing process will take less time than doing everything yourself, but more time than working with a property management group. They will handle the difficult parts of leasing–recommended repairs and upgrades, marketing, etc. Once the property is rented, their job ends.
This means that you will then be the one to manage the tenant, repairs, and disputes. On one hand, this option is a time-saver, especially if you need help with promoting your property. On the other hand, tenant disputes and maintenance issues are still time-consuming and difficult to navigate without prior experience doing so.
Your liability level is high if you choose to self-manage. A key element of successful self-management is knowing the landlord and tenant laws (state and local). You will be the one held responsible for any maintenance mistakes and law violations. It's your job to know what is allowed and what isn't.
If you have experience with managing a property (or even real estate experience), this task won't be as daunting for you. You'll likely already know reliable vendors and have a basic understanding of the laws.
If you hire a property manager, your liability is going to be low. Property managers will require you to get insurance that they will be included on. This protects both you and the management company should an issue arise.
They're also experts in their field. They have likely encountered a number of issues before and have learned from those experiences and trained to handle them in the best possible way.
They have an in-depth knowledge of local and state laws and will likely be able to avoid any serious issues or disputes.
You'll have a moderate level of liability here. Because you'll have assistance with the leasing process, you'll most likely have a good tenant.
However, your agent is primarily incentivized to get the property leased quickly. They won't be working with you long term, so there's a chance they won't dig too deep when selecting a tenant. This could result in you having to deal with a problematic tenant later on.
Leasing only would also mean that you're still stuck with the majority of the work. Once the papers are signed, you'll be in charge of everything from there on out. This includes maintenance orders, tenant disputes, evictions, and more.
The results you get are going to depend on the experience you have. If you're a first-time landlord and blindly navigating through the process, you won't have the same results as someone who has managed previously.
The results you get will also depend on the level of communication you have with your tenants. If you talk to them only when absolutely necessary, you could find yourself with bigger issues at the end of their tenancy. You might not be aware if the tenants are damaging the home until it's too late.
You also run the risk of spending money you don't need to. You might accidentally invest in aspects of your home that don't have a high return on investment, resulting in wasted money and no improvement in vacancy periods.  
If you work with an experienced property management group, you should be getting excellent results. They have trained in how to rent a property quickly, develop good relationships with tenants (and owners), and how to effectively handle maintenance issues.
Their job is to be the buffer between the owner and the tenant. Because of this, they usually strive to keep both sides happy and keep the property in great condition.
They will have an established process in place that makes finding a tenant, renting the home, and managing it much easier. They'll have multiple people involved that are responsible for taking care of your property and selecting good tenants that will treat your home right.
Using a leasing-only agent will likely get you better results when it comes to renting out the property. They will have access to the MLS database and knowledge of the area your home is in. They will be able to do this much quicker than you could.
They will also be in charge of selecting the tenant. This is beneficial for the owner as they know the law and will be selecting the tenant based on business factors, not personal ones.
However, because the agent doesn't assist with any management, you'll be the one responsible for maintenance, tenant disputes, etc. If you're not familiar with hiring vendors and negotiating with tenants, you could run into trouble.
Your headache factor will likely be the highest if you choose to self-manage. The level of responsibility when self-managing can cause a lot of stress, especially if you have never managed before.
You could be receiving phone calls in the middle of the night from tenants, have to manage tenant disputes, and deal with lease breaks and roommate changes.
If you have managed before, you'll be more accustomed to these things. Make sure that you are aware of housing laws to avoid any legal disputes.
Hiring a property manager typically has the lowest headache factor (if it is a reputable company). You'll receive updates about any important issues, but the property manager will be handling everything.
When a tenant moves out, the property manager will do a walkthrough of your property and inform you of any necessary repairs or cosmetic changes. Their job is to help you rent your home quickly and attract tenants that will have respect for your home.
If you prefer to be more involved in every step of their process, a property manager may not be your best option. You'll start to feel like you're micromanaging and they'll feel like they can't do their job with you hovering over them. In this scenario, self-managing or lease-only might be better for you.
This option has a moderate headache factor. Getting the home leased can be one of the toughest aspects if you don't know what you're doing. A leasing agent will take away this stress.
Your agent will be able to price your home adequately and then show it when ready. They will have an expedited process that allows them to minimize vacancy periods and market your home effectively.
Once the home is leased, you will then take ownership of the process. If you like to be more hands-on when it comes to maintenance and tenant issues, this option would be the best for you, so long as you are familiar with the law and don't mind being on call 24/7.
On the surface, self-managing is the cheapest option because you aren't paying anyone to do work for you. You won't have any monthly fees to pay to an agent or management company.
You will want to set aside money each month-every couple of months for routine maintenance. The best way to prevent hefty maintenance repairs is to routinely check for minor issues.
Something to consider when determining if self-managing is right for you is how much your time is worth. If you already have another part or full-time job and you want to spend more time with your family, self-managing will likely take a big toll on you.
Most property management companies charge between 6-12% of the monthly rent along with a flat leasing fee. You can expect a management company to collect roughly $1800-$2500 per year from you.
Occasionally you might have extra maintenance fees for bigger repairs. When it comes time to prepare your property for a new tenant, a property manager will recommend upgrades to help your home rent to a wider array of people. This will cost extra as well, depending on the extent of repairs/improvements.
However, property management is tax deductible. You should consult with your financial advisor or CPA to further examine how hiring a PM can save you on taxes.
These agents charge a flat fee, typically half of one month's rent to a full month. This is a great option if you want to pay a one-time fee for leasing assistance. Many people don't know how to effectively market their home and a leasing agent will take that weight off of your shoulders for a flat fee.
On the other hand, spending that much for one service might not be worth it when compared to a property manager. For just a couple hundred dollars more per year, you could be getting full-service management.
We hope that this article helped clarify what these three options are and which one will work for you. When it comes down to it, you need to decide if you prefer to be involved in the management process or if you prefer to save yourself time and hire a professional.
Managing your own property can be a big task if you aren't experienced. If you live in the greater San Diego area and think a property management team would be a good fit for you, give us a call today at (619) 374-8733.
For information about us, check out our client guide. 
We make owning rental property easy.
We've helped over 1,000 San Diego landlords live the good life and we're ready to help you too. Whatever you choose, you're heading in the right direction. You will live the good life!
We believe that education is empowering.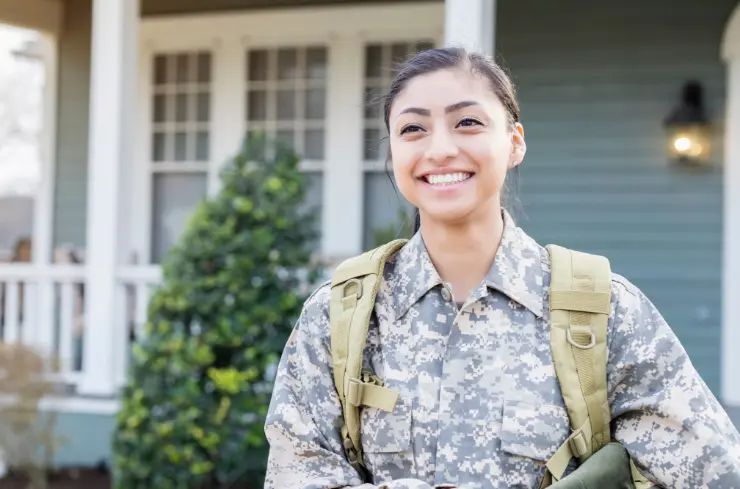 Check out our list for San Diego military discounts! San Diego is home to over 115,000 service members. In this article, we share 75 deals and discounts in San Diego, California for active duty and military veterans.
Read More »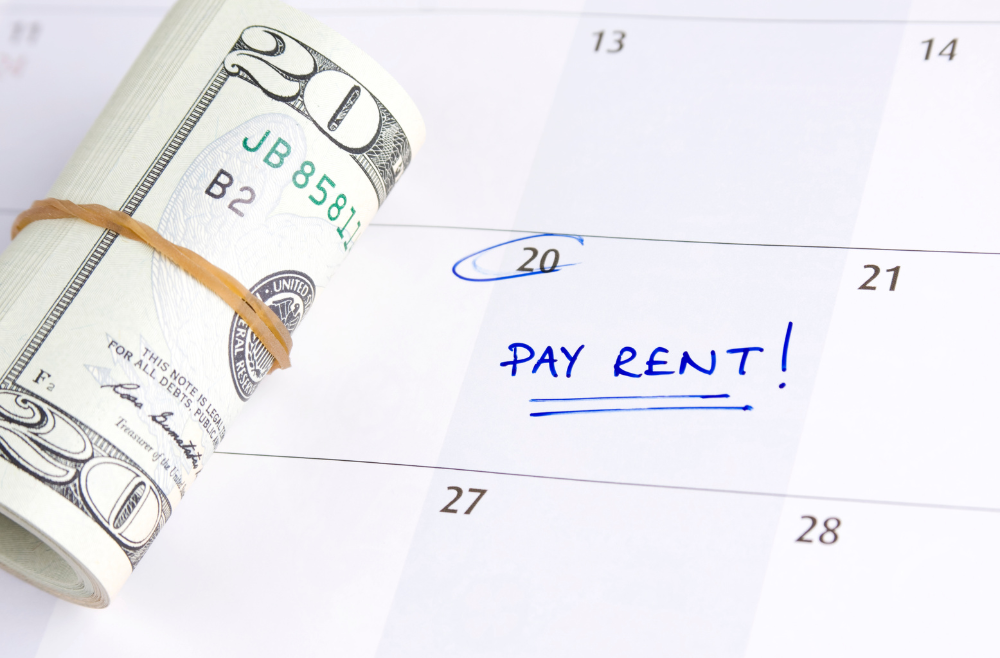 Renting out property can be a lucrative venture. But when tenants fall behind on payments, it can quickly become a stressful and complicated ordeal. In this comprehensive guide, we'll walk you through the steps to take when you tenant doesn't pay rent. 
Read More »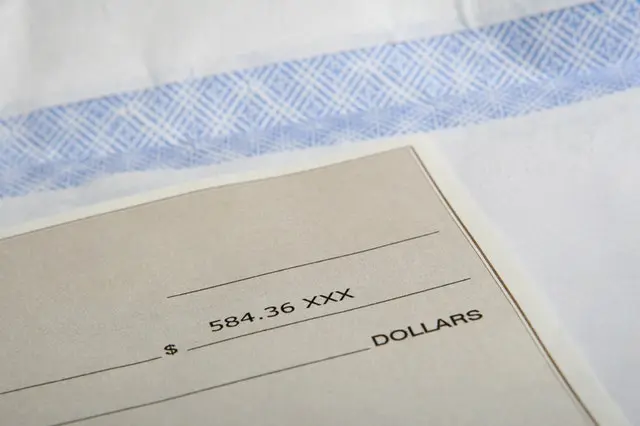 Landlords often aren't sure what they can charge vacating tenants for. We're here to answer the most common questions we get about security deposits.
Read More »