Everything You Should Know About Accessory Dwelling Units in San Diego, CA
Accessory dwelling units are on the rise in San Diego, CA. We discuss what makes one and how they can be beneficial for you.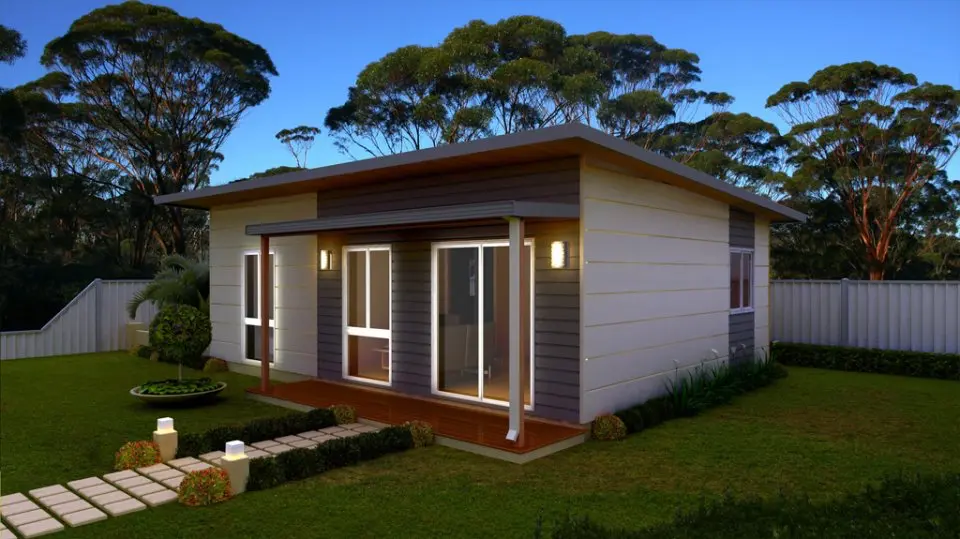 The cost of building a home in San Diego has been rapidly increasing over the last decade. Because of this, some people are electing to build an accessory dwelling unit, or granny flat, on their property. These tiny, self-contained units are cheaper to build and cheaper for renters.
What is an accessory dwelling unit?
Accessory dwelling units are a small, usually separate building on the lot of a single family home. They were nicknamed "granny flats" and "mother-in-law" units because many people began to use them to keep their aging parents and grandparents close. They have their own entrances, bathrooms, kitchens, and bedrooms. There is usually no access from the main house into the accessory unit.
Originally, these units allowed for families to be closer to each other. People still use them for grandparents and in-laws, but they have also been used for young adults after graduating college or high school.
Accessory units can be used as a source of rental income as well. Young professionals especially are looking to save money and don't yet need their own single-family home. A granny flat can provide them with their own space for a fraction of the cost.
Size, Required Permits, and Regulations
Granny flats are typically between 700-1,000 square feet. In San Diego, the maximum size allowed is 1,200 square feet and it cannot exceed 50% of the size of the primary home on the property. For example, if the main house is 2,000 square feet, the accessory home cannot exceed 1,000 square feet.
While most of these units are detached from the primary home, you can have an attached unit if you prefer. They will still require their own entrances and parking space, which can be a garage if necessary. However, if the unit is within ½ of public transportation, a designated parking space is not required.
You are required to have a building permit for your granny flat. This ensures that you are adhering to all building, zoning, and safety codes. Additionally, the unit cannot be sold separately from the primary residence. For more on the regulations of granny flats, check out the County of San Diego website.
The Cost of Building a Granny Flat
While the construction of a granny flat is less than building a home, it can still be a costly project. The average cost of building a granny flat from the ground up is roughly $150,000. If you start with an existing structure, such as a shed or garage, the cost will be lower.
In addition to the cost of building, there are usually hefty development fees associated with breaking ground on a granny flat. Previously, fees could be anywhere from $30,000 to $40,000. Thankfully in 2018 the San Diego City Council reduced these fees by over $10,000. Still, these fees can cost owners thousands of dollars on top of initial construction.
Benefits to Building an Accessory Dwelling Unit
In many cases, granny flats are initially built for family use. This allows for generational living. It can be used for grandparents, parents, or young adults that want to move back home for awhile. Having these units on the property can be a great alternative to expensive housing. You can avoid paying for assisted living for older members of the family or dorm living for the younger ones. People can use these units as guest housing, too. If you're someone that often has family and friends come to town, having a granny flat will save them time and money. Some families use their granny flats for their nannies so that they can always be close by.
Another great reason for building a granny flat is their rising popularity. More and more people are viewing these accessory dwelling units as a positive addition to a property. These units will likely rent quicker and add significant value to the home when you decide to sell it.
In most cities, you're able to rent out these units. This helps the housing demand in cities like San Diego and provides you with rental income. You can rent it out long-term, or if you're in a desirable area, you can rent it short term through companies like AirBnb (be sure to check your local laws on this).
Downsides to Accessory Dwelling Units
The main drawback of these units applies if you choose to rent it out. While you will be making extra cash, you'll also have tenants living mere feet away from your own home. This can be a drawback if you like having your privacy and quiet time. Tenants might be louder than you planned on or you might be too loud for them.
Having tenants in the accessory unit also means you become a part-time landlord. These units are subject to almost all the same issues as your own home, such as plumbing problems, insect infestations, and other basic maintenance issues. You'll be the one responsible for taking care of these problems in a timely manner.
Some property management companies won't take on any granny flats because of this potential problem. If the owner of the home is a mere 20 feet away, why would the tenant take the extra step of bringing issues to the property manager? This creates a negative triangle between the manager, the tenant, and the property owner.
We hope this gave you a basic understanding of accessory dwelling units and how they can be beneficial for you. For more tips on being a great landlord in San Diego, download our free guide. 
We make owning rental property easy.
We've helped over 1,000 San Diego landlords live the good life and we're ready to help you too. Whatever you choose, you're heading in the right direction. You will live the good life!
We believe that education is empowering.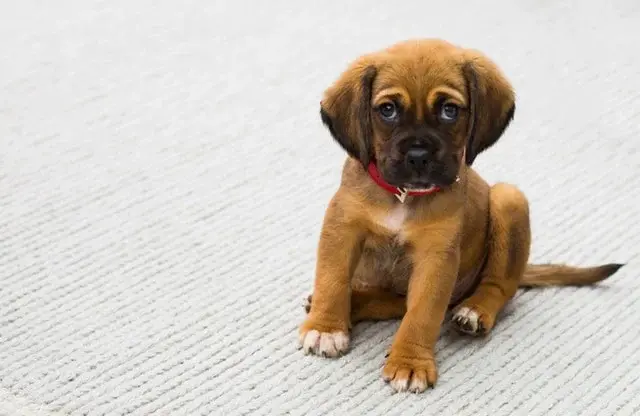 There is a lot of confusion surrounding service animals, emotional support animals, and housing regulations. We're here to explain how these support animals affect your rental property.
Read More »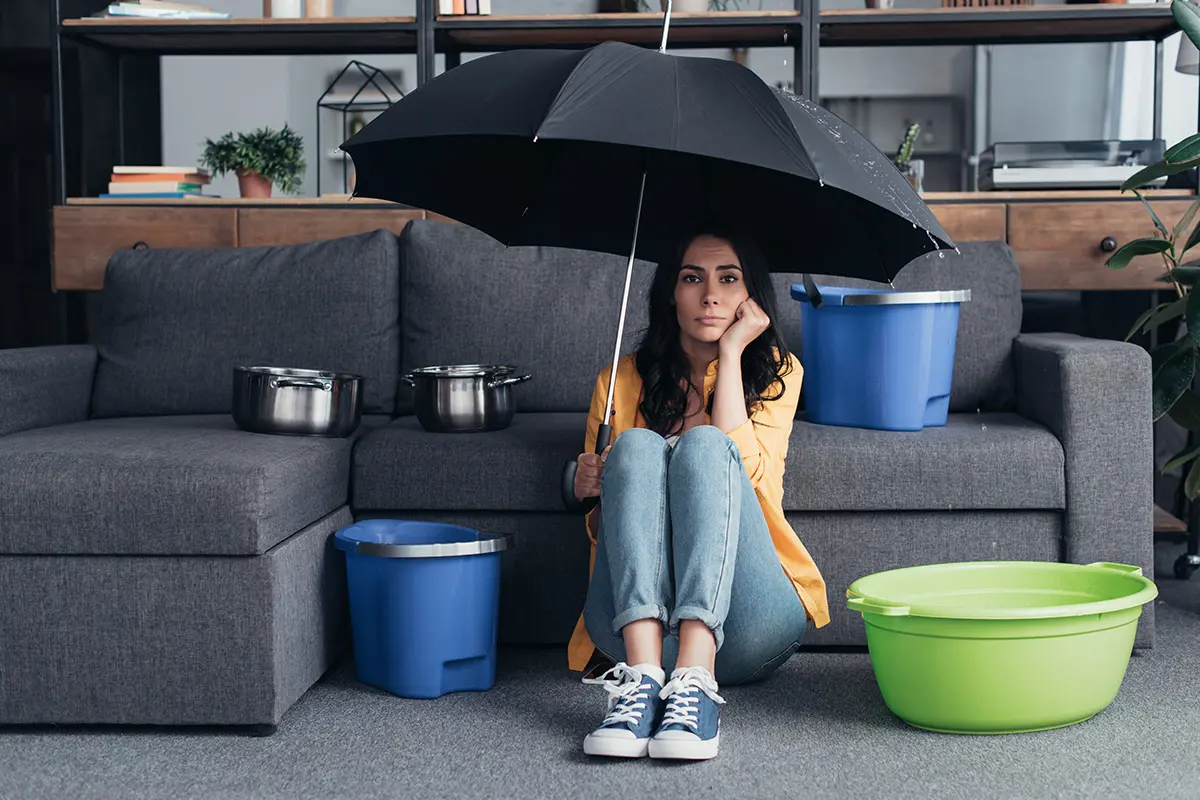 Water damage in a rental property can be a significant headache for landlords and tenants. In this blog, we'll explore how to handle water damage.
Read More »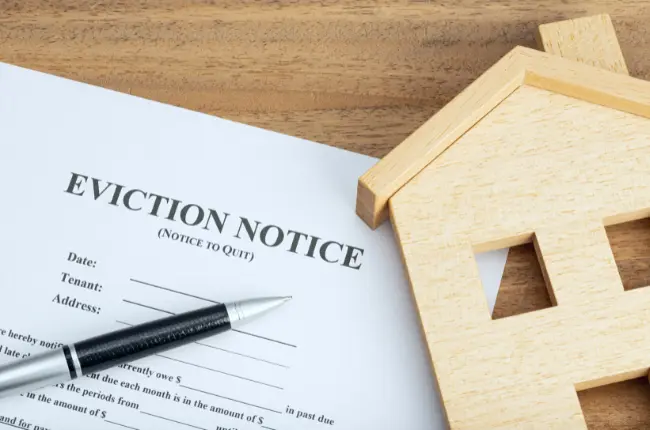 The eviction process in California can be lengthy and costly. We review all of the steps involved in the process and what it might cost you as a landlord.
Read More »