6 Signs It's Time to Switch Property Managers - and How to Do It
These 6 signs will help you decide if you need to switch property management companies.
When you hired a property manager to handle your rental property, you likely assumed that they would free up your time and energy. After all, that's what many property management companies advertise! They take on the stress of being a landlord so you don't have to. 
However, not all property management companies can fulfill this promise. Some have faulty systems in place, are poor communicators, or aren't as knowledgeable as they claim to be. This can lead to you feeling out of the loop and worried about the management of your property. 
At Good Life, we have had a number of clients come to us from other property management companies in San Diego. These are the six most common reasons they decided it was time for a change:
You Can't Get Ahold of Them 
Your Property Sits on the Market Too Long
Not Repairing Things in a Timely Manner
Not Adhering to Laws
Lack of Inspections
Lack of Trust 
In this article, we'll review why these six things cause problems for homeowners and how you can make the switch to a property manager that fits your needs. 
You Can't Get Ahold of Them
Poor communication is one of the most aggravating things in any relationship, but especially when it comes to your property manager. They are tasked with taking care of your home–likely your biggest asset–and if you can't get in touch with them, it can cause a lot of stress. 
Your property manager should be getting back to you within one business day or sooner, especially if there is an issue at the property. If it seems like they are dodging your calls, it might be time to consider a different management company. 
Your Property Sits on the Market for Too Long
A good property manager knows how to price a property. They know that there are a number of factors that go into selecting a rent price (the current market, your neighborhood, the home's features, etc.) and have done the research to ensure that your home rents quickly and to great, qualified tenants. 
There are always exceptions, but if your property is sitting on the market for an extended period of time (think 30+ days), they might not have done their due diligence in pricing your home. If this happens, ask what is their typical average days on the market. This will give you a better idea of how the majority of their properties are doing.
Not Repairing Things in a Timely Manner
We've said it time and time again–maintenance is a big pain point for property owners. First, you probably aren't thrilled that something in your home is broken or in need of replacement/repair. Second, you now have an unexpected cost you need to cover. 
A well-oiled property management machine should have a list of vendors they use regularly who can provide high-quality, reasonably priced, and especially, prompt service. These are vendors they have vetted and can vouch for their quality of work. Having this prepared list also means that they can get work started quickly because they already have a relationship with the vendor. 
Your manager should also be updating you on the status and cost of the repair as well. Many management companies have a maintenance threshold (usually between $300-$500) that allows them to complete a repair under that cost without approval. Even so, a good property manager will update you throughout the process until the repair is complete. If a seemingly simple repair is taking weeks to accomplish, your property manager is likely disorganized. Whether it's because they don't have a proper maintenance team or they don't have great vendor relationships, this kind of behavior is the final straw for many owners. 
"A well-oiled property management machine should have a list of vendors they use regularly for repairs. Quality of work, reasonable cost, and prompt service are critical."
All property managers should be well-versed in laws surrounding their industry. This includes everything from fair housing laws (local and state), laws regarding security deposits, permitting laws, and more. 
Most companies require all employees to take a course on fair housing and review any other landlord-tenant laws that may be pertinent to their role. This primarily comes into play when leasing the home, as there are numerous laws dictating how tenants can be selected and approved for a home. 
For example, many tenants will offer to pay extra money on top of the deposit so it will increase their chances of securing the home. This is NOT allowed. All tenants must be treated equally. The same rule applies to what type of tenants you accept. You can't eliminate someone from the running just because they are a family, a group of college kids, etc. 
The easiest way to prevent this from being an issue is to ask the property manager prior to hiring them if they are well-versed in these laws. You can also ask if they have a written rental criteria and if they have a lawyer on retainer in case issues arise.  
At a minimum, a property manager should be inspecting your property once a year. The goal of this inspection is to catch any needed repairs and make sure the tenants are not violating any lease provisions.
"If your property management company isn't completing an annual inspection or isn't showing you the inspection report, this is a red flag."
Typically for an annual inspection, the property manager will coordinate with the tenants to schedule. They will then do a thorough walkthrough of the property, noting any damages, needed repairs, and lease violations. They will compile a report (complete with photos and/or videos) to show you the condition of your home. 
When you hang up the phone after talking to your property manager, do you feel at ease? Do you breathe a sigh of relief, knowing that your property is in great hands? If not, it might be time to evaluate your relationship with them. 
"When you hang up the phone after a call with your property manager, do you feel at ease? Do you breathe a sigh of relief, knowing your property is in great hands? If not, maybe it's time to consider other options."
Your property manager should be making your life easier, not adding stress. A general lack of trust in your property manager is the beginning of the end. If you don't trust that they are taking care of your property and handling any issues that come up, it's hard to come back from that. 
Notify Your Current Manager
Once you officially decide to discharge your current property management company, contact your property manager and let them know. You may need to review your contract to determine their policy. Some management companies lock you in for a year; others may have a month-to-month contract. Prepare for an extra cost if you are breaking the contract early. 
We always recommend telling your property manager why you are ending your arrangement with them. While they didn't work out for you, they may be able to make process or system changes based on your feedback. 
Make Sure The Tenant is Aware of the Switch
Tenants can often get lost in the shuffle when the homeowner switches management companies. Be sure to ask your current manager if they will be informing the tenant or what steps you need to take so that the hand-off goes as smoothly as possible. 
As mentioned above, you may have to pay your current manager a cancellation fee once you give notice. Some management companies have longer contracts, meaning that if you want to cancel with them early, they will charge you a fee. 
When you sign with a new property management company, you may have a change in management fee, depending on what they charge. This also might mean that you have to pay more in one month if there is overlap between the two companies. 
Collect Documents and Materials
You'll need to collect some things from your current manager once your contract ends. 
Keys
Property condition report
Lease agreement (as well as any renewals or addenda)
Property condition photos
Tenant ledger
Tenant applications
Tenant contact information and renters insurance (if applicable)
Any HOA forms
Providing these items to your new property manager will make the process easier and smoother for all parties.
Having a property manager that you can trust and rely on is necessary for your peace of mind and for the success of your rental property. Once you start to feel that waver, it's time to start looking for other options.
We make owning rental property easy.
We've helped over 1,000 San Diego landlords live the good life and we're ready to help you too. Whatever you choose, you're heading in the right direction. You will live the good life!
We believe that education is empowering.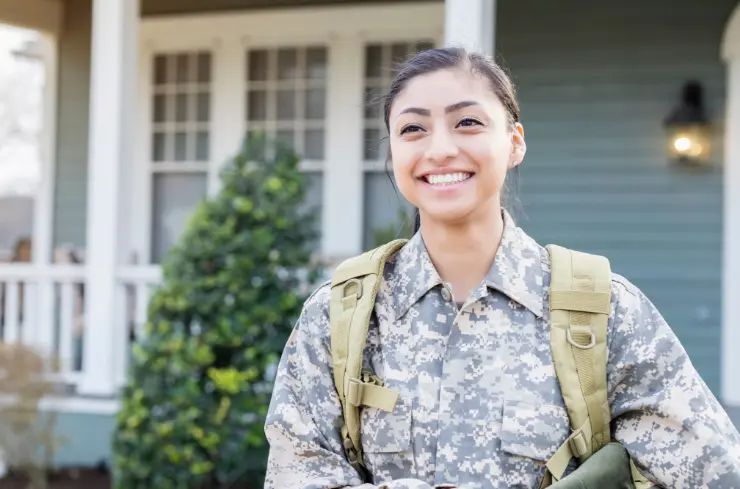 Check out our list for San Diego military discounts! San Diego is home to over 115,000 service members. In this article, we share 75 deals and discounts in San Diego, California for active duty and military veterans.
Read More »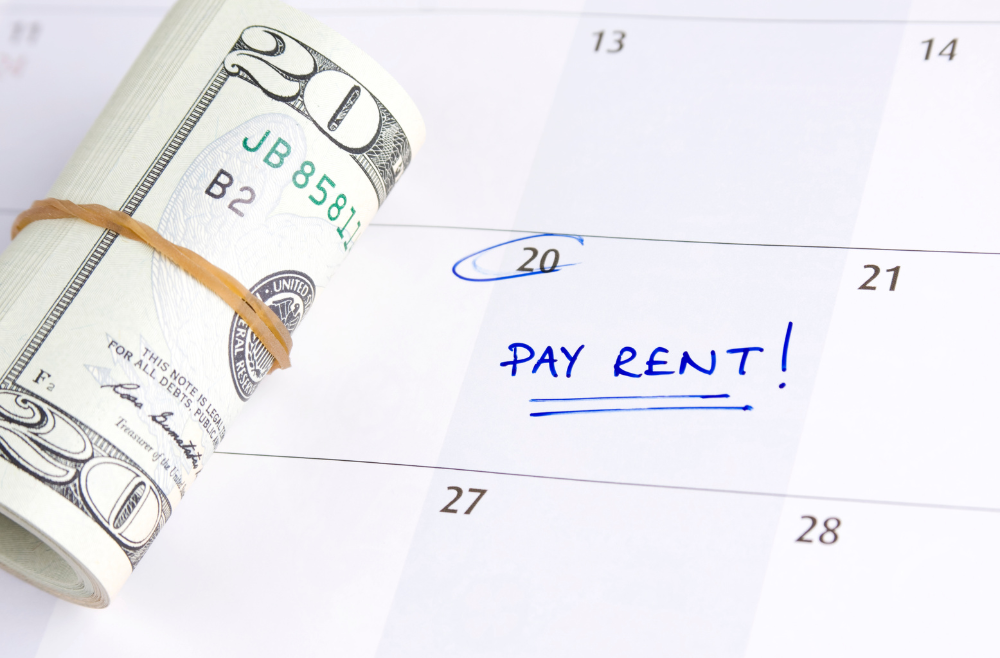 Renting out property can be a lucrative venture. But when tenants fall behind on payments, it can quickly become a stressful and complicated ordeal. In this comprehensive guide, we'll walk you through the steps to take when you tenant doesn't pay rent. 
Read More »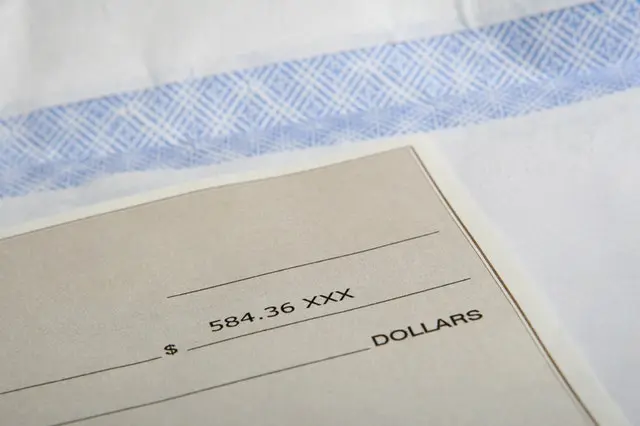 Landlords often aren't sure what they can charge vacating tenants for. We're here to answer the most common questions we get about security deposits.
Read More »