5 Life-Changing Tips for Becoming a Better Landlord
Being a successful landlord can be a challenging task when you're faced with complex laws and difficult tenants. We're here to give you 5 tips that'll make you a better landlord and make your life easier.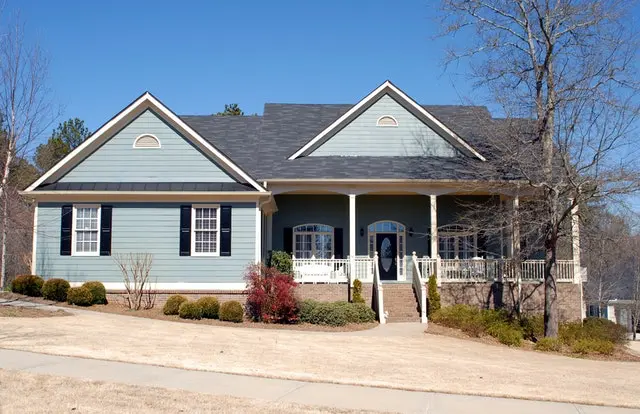 In this day and age, it can be difficult to be a good landlord when so many of the laws set in place favor the tenant.
Many landlords struggle to see their job as a part of a rental business, leading them to make mistakes and diverge from rules they should be adhering to.
Contrary to popular belief, being a landlord is a time consuming job as well. You can't just sit back and relax once your tenant moves in. You're always on call for your tenants, which can be tiring if you already have a full time job. This can lead to less profit for you.
 However, there are ways to make your job as a landlord easier and better for your tenants. At Good Life, we meet a lot of landlords that end up overwhelmed, stressed, and in need of advice. Luckily, there are 5 things you can do to be a more efficient landlord.
The best tip for being a successful landlord is to keep your relationship with tenants professional. Oftentimes landlords can develop friendships with their tenants, which can lead to potential problems.
 It may seem like becoming friends with a tenant is a good idea. After all, wouldn't you want a good relationship with them? While you don't want any issues with them, being good friends with them only leads to problems.
 When you become friends with a tenant, they can start to take advantage of you. For example, one month they might be late on rent and ask you to waive the late fee. The next month they might ask for leniency on rules or pets. It's harder to say no when you consider yourself friends, and your tenants know this.
This doesn't mean you have to be distant and rude to your tenants. Think of it as a business relationship. You should be cordial, polite, and responsive. If a tenant is late on rent, follow the rules that are set in place.
Be Prepared for Maintenance Issues
It's important to be prepared for any kind of maintenance issue. You don't want to have a tenant's faucet break and have no funds to handle it. Not only that, but you'll want to do routine maintenance as well to keep the house in good condition.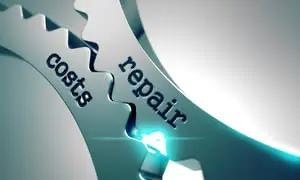 Some landlords choose to do some of the maintenance themselves, but you should only take on tasks that you are equipped to handle. If a pipe bursts in the middle of the night, it might be best to leave it to a qualified plumber.
 Consider compiling a list of vendors to use for repairs. Research a couple of each type, i.e. a few plumbers, cleaners, painters, etc., so you will be prepared if one of them is booked out for the week.
 You'll want to set aside funds for these potential maintenance problems as well. It should be at least 5-10% of the rent, that way you won't be caught off guard if a bigger problem arises.
 As a property owner, you should expect to spend money to maintain your home. Your home is a valuable asset that should be keep in good condition. Should you choose to sell eventually, you'll already be a few steps ahead with the routine maintenance you've done.
Don't Show Your Property While Occupied
One of the biggest mistakes a landlord can make is showing their property while it's occupied. This is not only bad for you, the owner, but for the prospective tenant as well.
 When you show a property while occupied, the prospective tenants will have a hard time picturing themselves living in your home. It's difficult to get a feel for the place when the current tenants have their stuff and/or moving boxes everywhere. It makes it hard to see all the features or problems with the home. There could be furniture covering marks on the walls, paint chippings, or damaged carpet. Furniture also obscures the layout of the room and may lead to the next tenant realizing they don't care for it.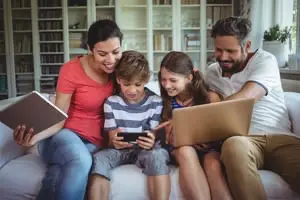 It's also easier for you to see what repairs and touch-ups are needed prior to renting. If you show it occupied and tell prospective tenants that it will be ready for rent in a matter of days and then realize it requires hefty repairs, you'll be in trouble.
Additionally, you are going to have to rent your property at a lower price because it won't show as well. As a result, you'll get a lower quality tenant because the best tenants only apply for the best properties. This leads to more risk at move in because people assume property will be brand new when they move in.
However, they will likely experience issues with the home that have been overlooked, which leads to laundry list of things that need to be fixed. Because of this, they likely won't want to renew.
Showing the home once vacant provides a much better experience for everyone. Empty rooms allow viewers to picture themselves living there and picture their own furniture in the rooms. It makes the showing of the property much easier as well.
As a property owner, it's extremely important to know the laws regarding landlords and tenants. Some states, California included, lean more tenant-friendly and it can be tough to navigate the waters with so many laws in place.
This is especially true when it comes to tenant selection. Let's say you decide that you would prefer to not rent to college kids. You might not think this is a big deal, but this violates fair housing laws. Same goes for not wanting to rent to families, couples, etc.
San Diego specifically has a just cause eviction law. This means that if a tenant has lived in your property for 2 years or more, you must give them a just reason for why they are being evicted. This can include nonpayment of rent, lease violations, illegal use, and more.
Another law to be aware of is the notification of entry. You can't just show up to your property without giving the current tenant 24 hours notice. This is not only against the law, but will likely cause friction between you and your tenants.
Not knowing landlord and tenant laws can be very costly. If the tenant chooses to take you to court over a broken law, you'll have to pay hefty legal fees and it will take up time in your already busy schedule. For a detailed breakdown of landlord and tenant laws, read the California Tenants Guide.
Keep the Property in Good Condition
One of the best the best things your can do for yourself and your property is keep it in good condition. People are attracted to clean, well-kept homes and the better condition your home is in, the better your tenant will be.
Your ideal tenant is inclined to rent a home that looks presentable and has clean, working appliances. If your home has appliances that haven't been updated in 15+ years, it might be time to invest in new ones.
Another thing to look out for is HVAC maintenance. You should be changing the filters on this frequently and keep an eye out for any minor issues because they can worsen quickly.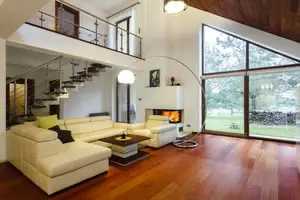 Landscaping is another thing that tends to get overlooked. Make sure there are no trees leaning into a neighboring property. Dying plant should be removed and replaced as well. The initial curb appeal of your home is what pulls people in, so keep that in mind when making updates.
You should always do a walkthrough of the home when one tenant moves out and before the next moves in. Check for any chipping paint, scuff marks, damaged carpet, etc. For more tips on updating your home, check out our 8 Things to Update Before Renting blog.
If you follow these 5 tips, you are guaranteed to become a better landlord. Managing your own property can be challenging, but with these tips, you'll be on the path to success. For more tips on being a successful landlord, check out the second volume of our Landlording in San Diego Guide!
We make owning rental property easy.
We've helped over 1,000 San Diego landlords live the good life and we're ready to help you too. Whatever you choose, you're heading in the right direction. You will live the good life!
We believe that education is empowering.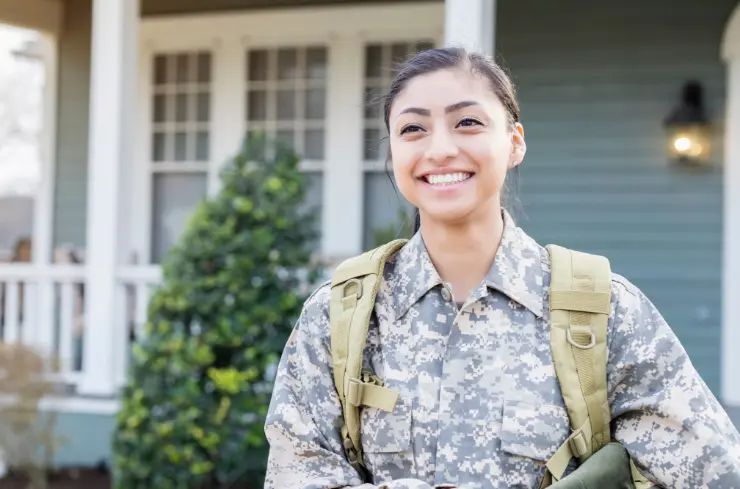 Check out our list for San Diego military discounts! San Diego is home to over 115,000 service members. In this article, we share 75 deals and discounts in San Diego, California for active duty and military veterans.
Read More »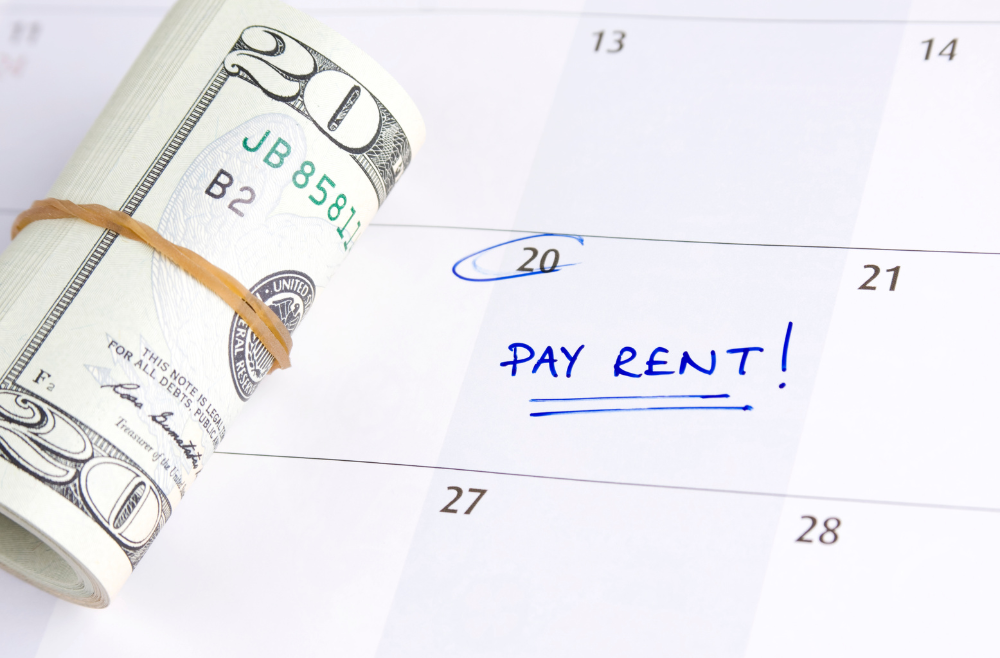 Renting out property can be a lucrative venture. But when tenants fall behind on payments, it can quickly become a stressful and complicated ordeal. In this comprehensive guide, we'll walk you through the steps to take when you tenant doesn't pay rent. 
Read More »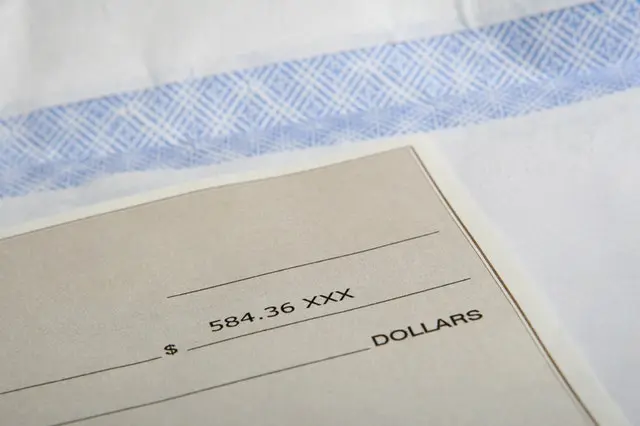 Landlords often aren't sure what they can charge vacating tenants for. We're here to answer the most common questions we get about security deposits.
Read More »