5 Things Every Property Management Company Should Have
What should you look for when seeking out a property management company? We tell you the five things every successful property management company should have.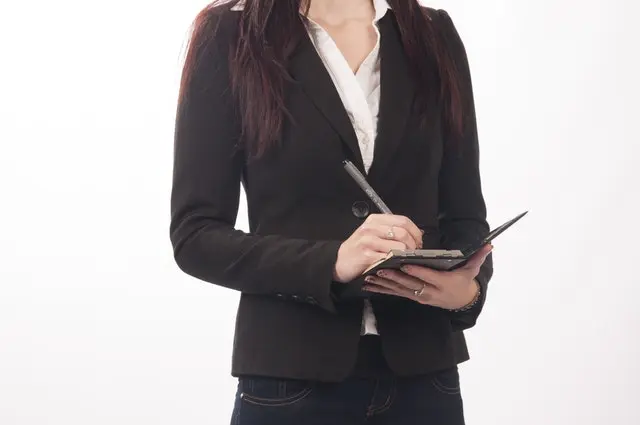 Hiring a property manager can be a challenging process. There are likely dozens of property management companies in your city. How will you know which one will do the best job?
Oftentimes people aren't sure what to look out for or how to tell if someone is the right fit for them. We have a list of essential questions you should ask any property management company you interview.
In addition to those questions, we've created this list of important things a property management company should have. When you're researching property management companies, keep the following things in mind.
Good Reputation & Reviews
In this day and age, reputation is highly important in the property management industry. Because of the saturation of property managers in each city, a poor reputation can quickly affect the amount of business you get.
Many people hear about property management companies through word of mouth. Ask your friends, fellow investors, and coworkers who should manage your home. You can even ask real estate agencies if they have recommendations. Good property management companies likely work with real estate agents to gain relationships with potential owners.
Another thing to check out is the company's reviews. Yelp and Google reviews are extremely important. When someone has a bad experience, they leave a review. When someone has a great experience, they leave a review. 
Pay attention to the number of reviews a company has
You might see a 5-star company, but upon further examination, find that they only have three reviews. The more reviews a company has, the better idea you can get of what people actually think of them.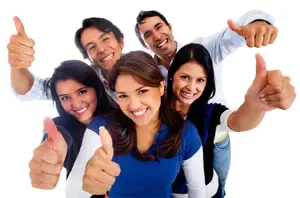 If they have bad reviews, do they respond to them? This is something that can make great property management companies stand out. Thoughtful, genuine responses to unhappy customers (like in this article) can make a big difference, oftentimes resulting in an updated review. At the very least, it shows that these companies care about each customer's experience.
In addition to bad reviews, check out the good reviews. What makes this company the best? Is it their great communication? Their quick turnover process? Chances are, people that had a great experience will make it known.
Be wary if a company isn't willing to disclose a lot of information on their website. For example, do they state their pricing? One the first things you'll want to know during your research is what price range you're looking at. If a company makes this information hard to find or unavailable, this might be a red flag.
There are plenty of companies that list their management rates and fees on their website. Why waste time struggling to find your answers on a website for a company that doesn't want you to have them?
The management contract needs to be owner-friendly as well. It should be easy to read and not too long, i.e. 15 pages.
Transparency is also important during the management period as well. You won't want to feel like your manager isn't telling you something important. You can reference reviews to see if this is the case. Former clients will likely comment on a lack of transparency if there was one.
It's crucial for property management companies to have a good website. We are living in the digital age and people want to be able to access the information they need in a matter of seconds.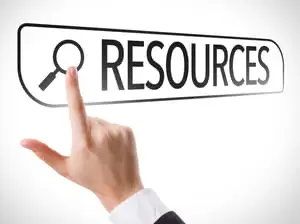 There's nothing more frustrating for a potential customer than searching the website for answers and not finding any. You should be able to easily find things like available properties, management services, and a contact page. You should also see if they have educational content, such as a blog or a FAQ page.
Their property listings should be detailed as well. Do they have clear photos and a video tour? Each property should have a good description and a list of included features or amenities. Pay attention to where they list their properties, too. If you google the address, it should come up on popular listing sites like Zillow and Craigslist. This is how your listing will be marketed so check out how they are marketing listings now.
They should also have a detailed bio about their company and possibly a list of team members. People often want to know who they'll be working with when they're hiring a company. A company that has this information on their website wants you to have all the facts before you sign.
Professional Designations
Property managers should also have some professional designations. You might want to see if they have any involvement in the National Association of Residential Property Managers, or NARPM. A membership to NARPM ensures that the managers are staying up to date with news and laws related to property management. Common designations from NARPM are RMP, residential property manager, and MPM, master property manager. 
Property managers should have a real estate license. Not only does this give them more knowledge of the industry but it also gives them access to the MLS, or multiple listing service. This service gives them access to home listings so they can get a better idea of sale prices and neighborhood stats. You want a property manager, not a realtor that does property management. This will ensure that all of their time is dedicated to you.
Having a good amount of experience is highly beneficial when it comes to managing a property. Companies that have been in the business for years have likely encountered many problems and have learned how to handle them.
For example, you might want to ask if the company has handled an eviction before. This can be a challenging task and in the unlikely case that someone will have to be evicted from your property, you want to be sure that the management company knows what they're doing and follows the law.
Additionally, they will have years of experience watching the rental and sales market, learning how it fluctuates during certain times of the year. They should understand when to raise the rent and by how much. They'll also know how to attract and keep good tenants in your home.
You want what we call a "big A" agent, not a "little A" agent. A "big A" agent takes care of everything for you. You won't have to worry about your property because they have everything handled. They will pick the tenant, take care of leases, and only involve you for big things, such as a contractor issue. "Little A" agents simply take orders from everyone else, whether it be you, tenants, vendors, etc. They don't provide nearly as much guidance and tend to slow down the process by deferring to others for everything.
Your property management company should be a resource for you. They should be able to answer any questions you have and thoroughly inform you of their process. They should also have resources on their website, such as a FAQ page, downloadable eBooks, etc.
A good property manager should also know their numbers. This shows that they're organized and keep track of their properties efficiently. Common numbers they should know are:
Average length of tenancy
Days on market
Rent for each area
Cost to make the average home rent-ready
Number of leases signed per month
Vacancy rate
These are all things you'll want to look at when researching property management companies. Finding the right company that both fits your needs and has the experience necessary to take care of your home can be difficult, but we hope this article helped you in that process. 
If you need tips for hiring a San Diego property manager, download our checklist! 

We make owning rental property easy.
We've helped over 1,000 San Diego landlords live the good life and we're ready to help you too. Whatever you choose, you're heading in the right direction. You will live the good life!
We believe that education is empowering.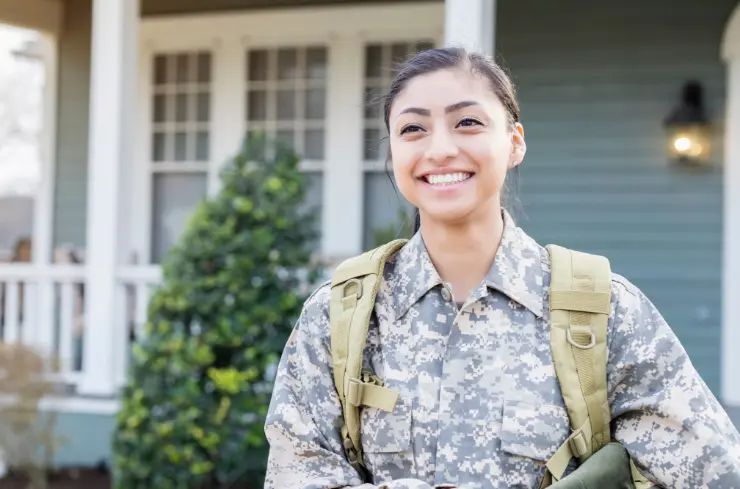 Check out our list for San Diego military discounts! San Diego is home to over 115,000 service members. In this article, we share 75 deals and discounts in San Diego, California for active duty and military veterans.
Read More »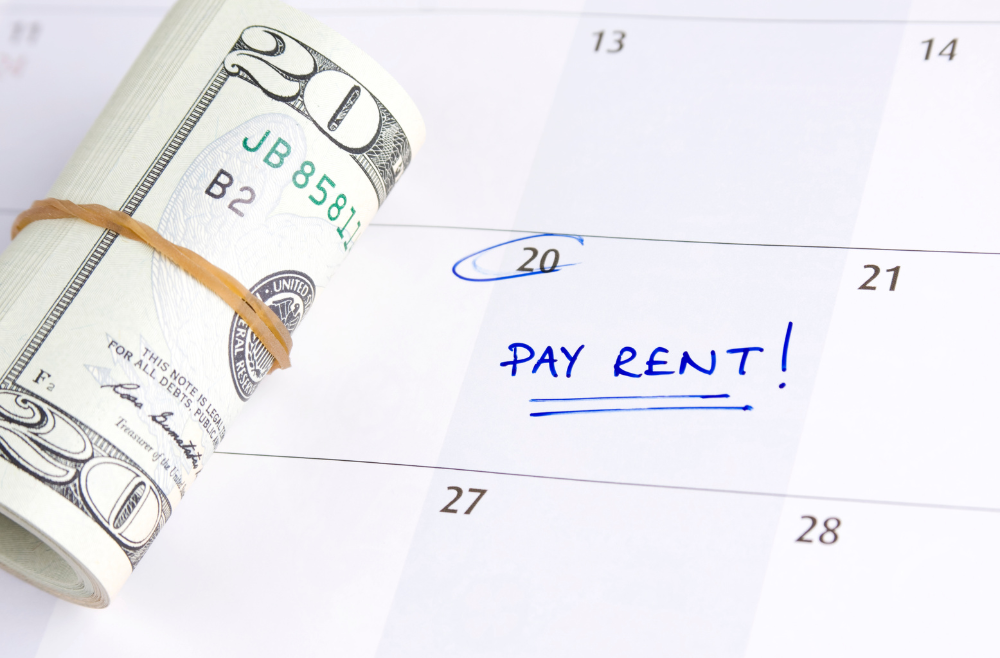 Renting out property can be a lucrative venture. But when tenants fall behind on payments, it can quickly become a stressful and complicated ordeal. In this comprehensive guide, we'll walk you through the steps to take when you tenant doesn't pay rent. 
Read More »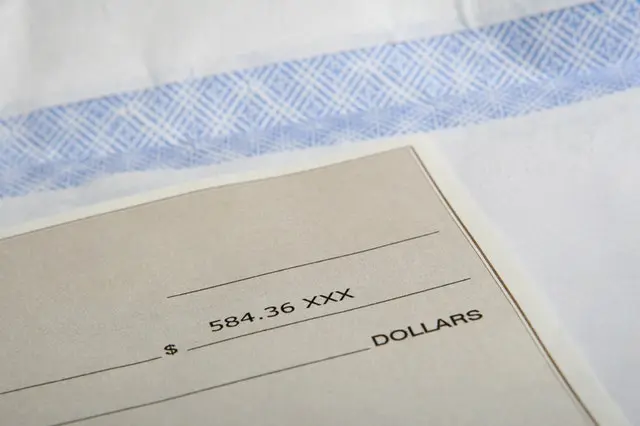 Landlords often aren't sure what they can charge vacating tenants for. We're here to answer the most common questions we get about security deposits.
Read More »