5 California Laws for 2020 That Affect Your Rental Property
2020 brings new California laws that affect your rental property. While these laws aren't as talked about, they are just as important to your success as a landlord.
There are a lot of new laws going into effect this year that affect rental properties. You may have heard about the big ones, such as AB 1482 (rent control) and AB 2343 (3-day notice changes), but there are a handful of lesser known laws that many property owners aren't aware of. We reviewed all of these new bills and selected the five that you may not have heard of, but need to know to effectively manage your rental.
This law requires that businesses and multifamily properties consisting of 5 or more units provide recycling services and bins on the premises. One of the following actions must be taken:
Separate the recyclable items from waste items and subscribe to a basic recycling service that includes collection and self-hauling.
Subscribe to a recycling service that partakes in source separation (waste from recyclables).
If you are subject to this new law (5+ unit multifamilies and businesses), by July 1, 2020, you must do the following:
Provide a bin for recycling
Bin must be near the bin for waste
Be visible and accessible
Clearly marked with educational signage illustrating what is acceptable to put in a recycling bin
While this law was passed in 2018, it is more pertinent now because of its relation to SB 234 (passed this year). AB 2370 focuses on health and safety in respect to licensed childcare centers. The section that we will focus on is regarding lead exposure, which goes into effect in 2020.
AB 2370 requires that one person at a licensed childcare facility receive 15 hours of training on health and safety. On and after July 1, 2020, this must include training on risks and effects of lead exposure.It also requires that parents be provided with written information (from the Department of Public Health) regarding risks and effects of lead exposure as well as blood lead testing recommendations and requirements.
The reason that this is important for you, a landlord/property owner, is because SB 234 provides protection to small (8 children or less) and large daycares (up to 14 children). Zoning permits and business licenses are no longer required to operate a home daycare, small or large. Family child care homes are allowed in single family homes, apartments, condos, townhouses, duplexes, and other multifamily units. You cannot deny or evict a tenant just because they plan to run a daycare in the home. Additionally, there cannot be special rules that only apply to child care homes.
This bill states that for any lease executed, extended, or renewed on and after July 1, 2015, the tenant must be allowed to install an electric car charging station if they so desire. It also states that they no longer need a general liability insurance policy, but instead need personal liability coverage. This amount should not exceed 10x the annual rent for the unit.
This bill does not apply to properties where:
Electric vehicle charging stations already exist for tenants in a ratio that is equal to or greater than 10% of the designated parking spaces.
Parking is not provided as part of the lease agreement
There are fewer than five parking spaces
The dwelling is subject to a residential rent control ordinance. This paragraph shall not apply to a lease executed, extended, or renewed on and after January 1, 2019.
The dwelling is subject to both a residential rent control ordinance and an ordinance, adopted on or before January 1, 2018, that requires the landlord to approve a tenant's written request to install an electric vehicle charging station at a parking space allotted to the tenant
Additionally, landlords will not be required to provide an additional parking space to accommodate the charging station.
This law closes a loophole left by the Ellis Act. This act, instated in 1985, allows landlords to evict tenants from the rental property to leave the rental business. However, a problem began to occur where landlords would use this as an excuse to evict all of their tenants just so they could significantly raise the rent. AB 1399 closes that loophole and places more restrictions on landlords so they cannot do this.
The bill states that landlords cannot pick and choose which units they want to withdraw from the rental market. If they want to take one unit off, all units must be withdrawn simultaneously. The law also clarifies that the payment of punitive damages to a former tenant does not extinguish an owner's obligation to offer the tenant the right to re-rent the unit if the unit is returned to the rental market within 10 years of its withdrawal.
Landlords are also required to notify tenants 120 days prior to withdrawing a unit. If the tenant is disabled or older than 62, a longer one year notification is required.
The Budget Act of 2019 includes a section that provides $20,000,000 to tenant defense and tenant-landlord disputes. This can cover pre-eviction and eviction legal services, counseling, advice and consultation, mediation, training, renter education, and representation, and legal services to improve habitability. This means that if a landlord takes a tenant to court (or vice versa), the tenant will likely be provided with counsel that is more prepared for these kinds of disputes.
**Disclaimer** Good Life Property Management does not give legal advice. If you think your property might be affected by any of these laws, we encourage you to speak with your attorney.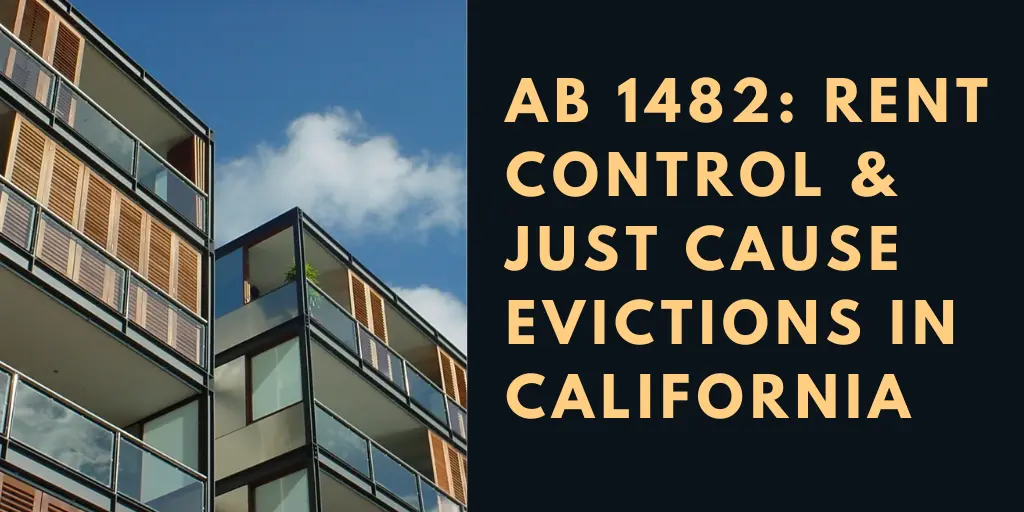 We make owning rental property easy.
We've helped over 1,000 San Diego landlords live the good life and we're ready to help you too. Whatever you choose, you're heading in the right direction. You will live the good life!
We believe that education is empowering.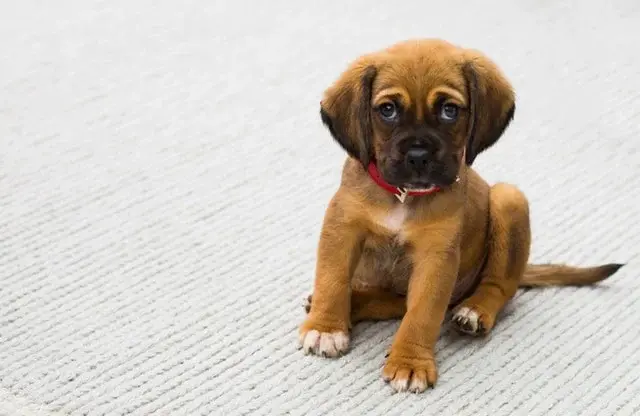 There is a lot of confusion surrounding service animals, emotional support animals, and housing regulations. We're here to explain how these support animals affect your rental property.
Read More »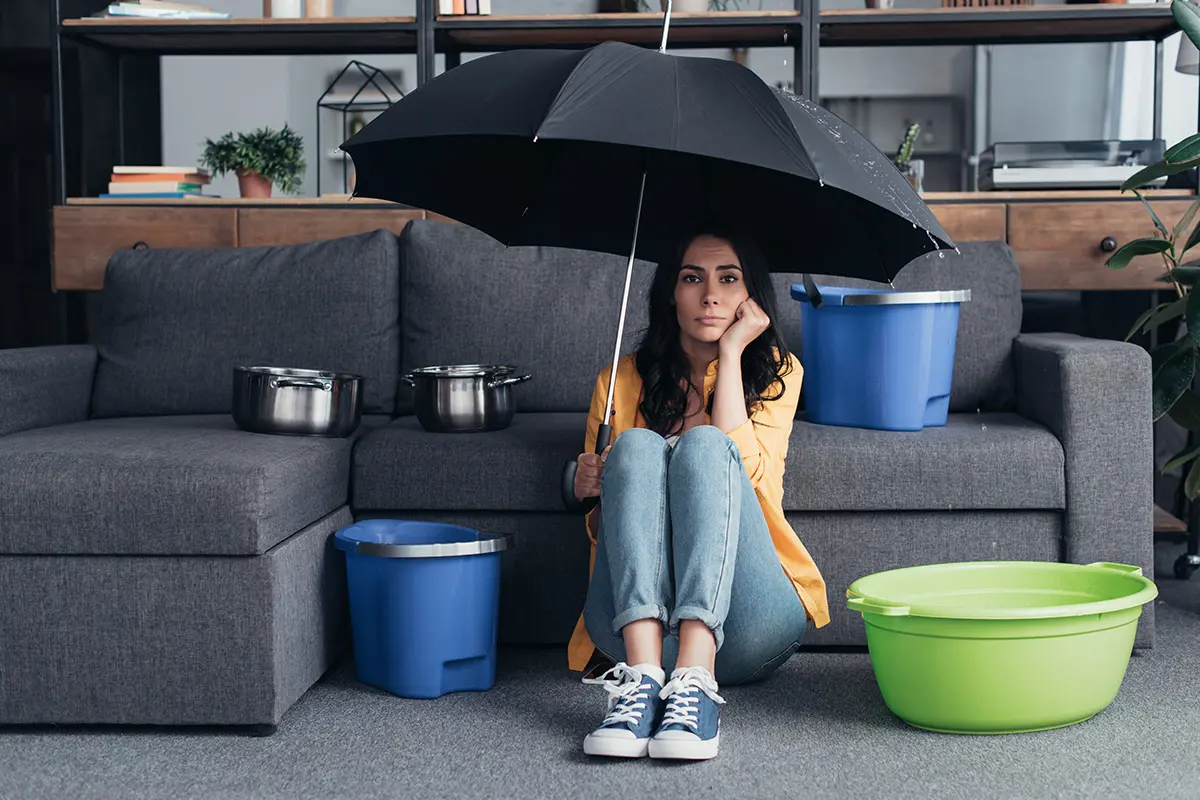 Water damage in a rental property can be a significant headache for landlords and tenants. In this blog, we'll explore how to handle water damage.
Read More »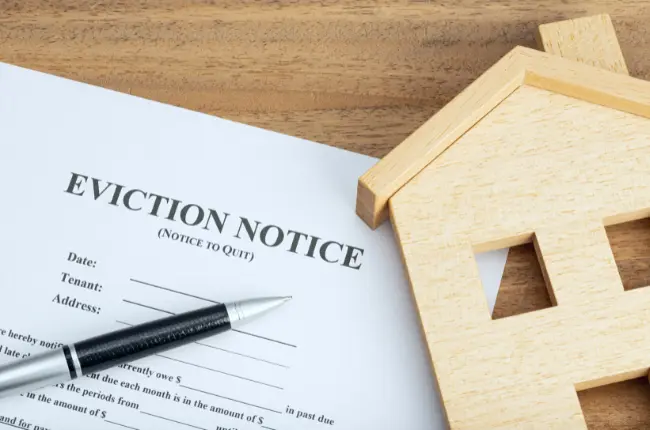 The eviction process in California can be lengthy and costly. We review all of the steps involved in the process and what it might cost you as a landlord.
Read More »