The Best & Worst California Burritos in Pacific Beach, San Diego
We're back with a list of the best and worst California burritos in the neighborhood of Pacific Beach, San Diego, California.
If San Diego is the California Burrito Capital of the World, I am fairly comfortable with claiming that Pacific Beach is the California Burrito Capital of San Diego. Having lived in PB for about 15 years, I've seen many taco shops come and go (mostly they just get renamed) and I challenge anyone who thinks they're more qualified to write this blog. PB may be the most densely-populated neighborhood in regards to taco shops. There's seemingly one on every corner and many are open around the clock. But, not all taco shops are created equal.
Even my closest friends, who have lived in PB at least 5 years can't agree on which is best. In fact, I have several favorites, it just depends what I'm looking for. Best surf and turf taco? Oscars, hands down. Best pollo asado burrito? Rigoberto's. Best bang for the buck? Los 2 Pedros (aka "Los Dos").
In part two of this blog series, follow me into the depths of Pacific Beach to discover the best and worst California Burritos.
Once again, I've enlisted the help of my team members at Good Life Property Management, who were more than enthusiastic. We gave each burrito a score based on size/girth, the tortilla quality (you'd be surprised how much this varies), the hot sauce, quality/freshness of the ingredients, and overall flavor. Each category was rated on a scale of 1 to 5 for a total possible score of 30.
In addition, the taco shop itself was rated based on accessibility (drive through, hours of operation), price, and quality of service. Cleanliness was not a factor, nor should it be when rating a taco shop.
The Winner: Vallarta Express (27.11/30)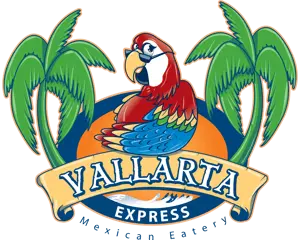 They say lightning doesn't strike twice. Perhaps that is true in the meteorological world, but nobody at Vallarta Express seemed to get that memo. Having won the title of the Best California Burrito in Clairemont, they took top honors in our second tested neighborhood.
It scored 2 points higher than its Clairemont location, likely because their red sauce is known to be hot or straight fire. Their hot sauce is hands down the most flavorful, but some can't handle the extra heat they throw in there from time to time. I've even been to Vallarta twice in one day and experienced two different levels of heat in their hot sauce.
It swept the ratings, scoring top notches in every category and the only perfect score for the shop itself since this blog started. Girth, overall flavor, and hot sauce also received the highest scores out of all the Pacific Beach and Clairemont burritos.
Runner up: Taco Surf 22/30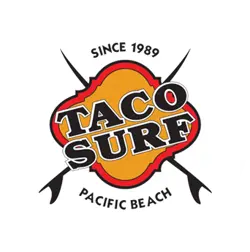 Locals will claim this is the best taco shop in town, and in some regards they're right. It's far and away the highest rated shop on Yelp!, and you can't drive around town without seeing a Taco Surf bumper sticker. Since opening in 1989, they reigned king even without being open 24 hours a day or having a drive through (or more than 4 parking spots).
Taco Surf encourages you to build your own California Burrito, so you can get as creative as you and your wallet want to. While you wait for your order, you can gawk at the collection of vintage surfboards hanging from the ceiling and watch old surfing DVDs on their TVs.
It got 4 out of 5 in all categories except hot sauce and girth. I swear each year their burritos go on a diet and shrink a little, but it could just be because Vallarta's are massive by comparison. This is still the place I would take friends visiting from out of tow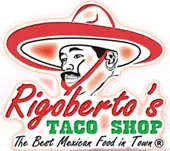 Across the street from two popular bars, Moonshine Beach and Tavern at the Beach, Rigoberto's location makes it a hotspot for late night dining. On Friday and Saturday nights, expect to wait 20 minutes or more to order and get your food. In the morning, you have to fight past the line of cars waiting for Better Buzz of which it shares a parking lot.
As a creature of habit, I consistently ate their breakfast burrito, the Robertito, every Sunday morning. It got to the point when they would just see my truck with the chocolate lab sticking his head out of the window and start preparing my order without me having to say a thing.
While they're my favorite for many other items, their California Burrito just doesn't compare to Vallarta and my fellow testers agreed. The had the second best hot sauce (we test both red and green sauces for all burritos), but had the lowest scoring tortilla. Some mentioned it was too soft and gummy, and a couple fell apart after the second bite.
With a score of 21, Ortiz's would've come in second if pitted against Clairemont shops, but in PB it's only good for 4th place. Two of my team members who live in PB swear this is the best, but it wasn't enough to rank higher.
It received the lowest score of the all the tested shops in both Clairemont and PB for girth. One tester mentioned it was like bringing a knife to a gunfight, another said they've had tacos larger than this burrito.
The taco shop is unremarkable in every way other than the location. Tucked into a corner next to a 7-Eleven, the parking lot is corridor for transients. You're all but guaranteed to get asked to spare some change on your way back to your car.
Who is eating at Ramiro's? I want names. This taco shop has been here for as long as I can remember and if it wasn't for one team member claiming it was her favorite, I would keep my distance from this place. In the two times I've eaten there, I've had two bad experiences. This would be my third.
You can only order at the window, so be prepared to wait. Walking up to the window doesn't get much better. At 8am on a Tuesday, with no one else in line, it took 20 minutes to prepare our order of 6 California burritos. After waiting 15 minutes, I went up to the window to ask about our order and the woman looked at me like I was a total stranger who asked what the distance from Earth to Alpha Centauri. If I didn't already pay for it, I would have rather they forgotten about my order.
While they got 4 out of 5 for freshness, they got a 1 for the shop. In addition to the long wait, they shorted me one burrito. Had I not checked the bag before driving off I wouldn't have realized they didn't give us any hot sauce.
Everything else was ho-hum. Ho-hum may be fine for hamburger or pizza joints, but not for a taco shop in PB.
Check out our reviews of California burritos in Clairemont!
We make owning rental property easy.
We've helped over 1,000 San Diego landlords live the good life and we're ready to help you too. Whatever you choose, you're heading in the right direction. You will live the good life!